Over 100 Marines kicked out for refusing COVID vaccine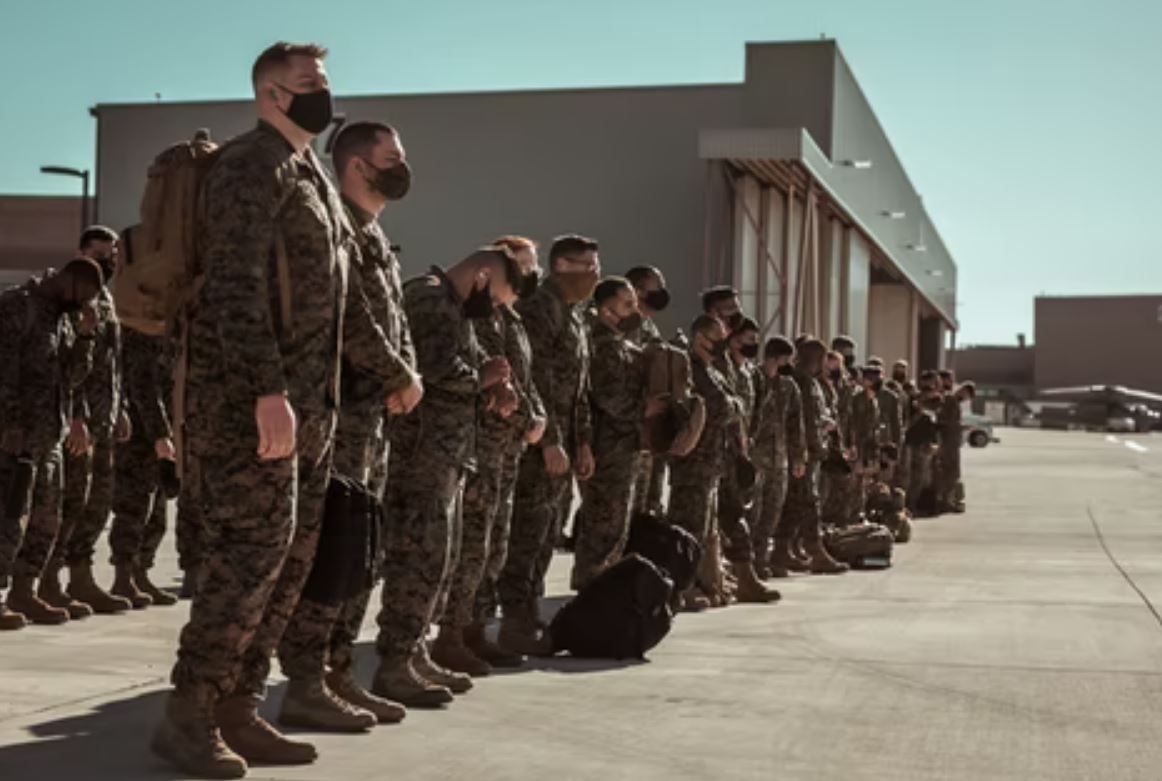 The Marine Corps said on Thursday that 103 members had been discharged for refusing to get vaccinated against COVID-19.
Maj. Jim Stenger, a Marine Corps spokesperson, said in an emailed statement that the service members were separated with the "vaccine refusal" discharge code. 
The deadline for active-duty Marines to be vaccinated was Nov. 28, but reservists still have until Dec. 28 to comply. TheHill reported.
The Marines issued guidelines in October stating that those who did not get vaccinated by the deadline would be separated.
That guidance defined "refused the vaccine" as someone who does not have an approved administrative or medical exemption, religious accommodation, or pending an appeal. These service members also "received and willfully disobeyed a lawful order" to be vaccinated.
Overall, Stenger said that 95 percent of active-duty personnel are at least partially vaccinated as of Wednesday, while 94 percent are fully vaccinated. Additionally, 84 percent of reservists are at least partially vaccinated, while 81 percent are fully vaccinated.
The Marine Corps is tracking 1,007 approved exemptions, he added. There have been 3,144 requests for religious accommodations, of which 2,863 have been processed and none have been approved. 
The separations come as the Navy, Army and Air Force all disclose that they have begun removing service members for refusing to comply with COVID-19 vaccine mandates.
The Navy — which like the Marine Corps set a Nov. 28 deadline for active-duty sailors to be vaccinated — said Wednesday that it would begin the process to discharge sailors who have not complied with the mandate.   
Earlier on Thursday, the Army said that six active-duty leaders, including two battalion commanders have been relieved for not being vaccinated. Meanwhile, over 2,700 general officer written reprimands have been handed to soldiers who have refused to be vaccinated.
The Air Force said last week that it has discharged 27 personnel for refusing to comply with the mandate.