Pandabuy Links and Spreadsheet: Find Anything on Pandabuy (Guide)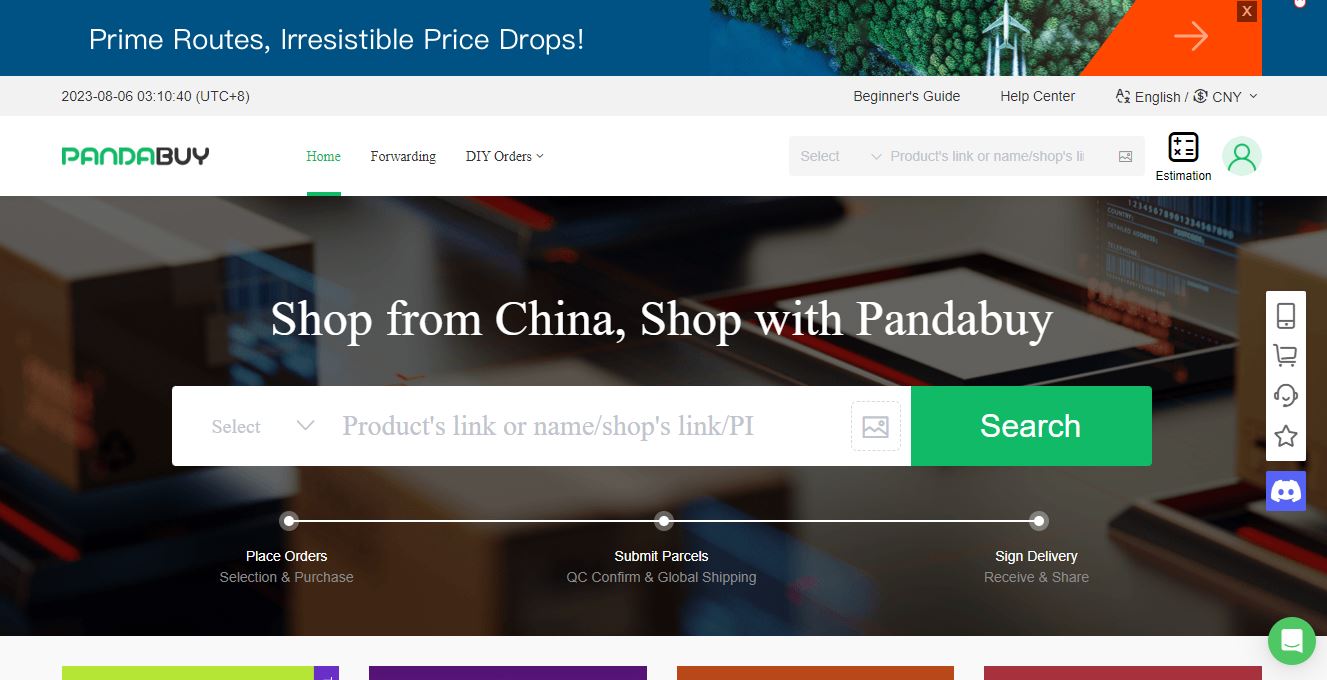 Are you looking to get details about Pandabuy Links and Spreadsheet with also ways to find anything on Pandabuy? You are at the right place.
We will be sharing all the details you need to know about the platform.
What is Pandabuy?
Pandabuy is a legit online shopping website that helps users buy products from China easily.
According to their website, The company says, "We offer purchasing, warehousing, and shipping services with 0 service fee, we have user-friendly features for you to manage your orders, view HD photos, and share with a simple one click".
It has become extremely popular among consumers looking for replicas, or "reps," of expensive goods.
Replicas are essentially counterfeit versions of branded goods, which can include everything from fashion accessories to electronics and are offered at much lower prices than the originals.
Pandabuy.com has grown to be a preferred shopping destination for those looking to buy replicas because of its extensive selection, affordable pricing, and dependable service.
The website offers a wide range of knockoffs, including more affordable options like Nike and Adidas as well as high-end luxury brands like Louis Vuitton, Gucci, and Chanel.
The fact that Pandabuy.com offers a high level of quality control is one of the main advantages of using it to purchase replicas.
A group of professionals from the website carefully inspect each item before it is shipped to make sure it adheres to the highest standards of quality. Customers can rest assured that they are getting a product that is authentic in both appearance and feel.
How to Find Items on Pandabuy
We will be going straight on how you can find items on Pandabuy.
First Method
The most popular and straightforward method is to simply visit the fashion rep subreddit and type the name of the item you're looking for.
For instance, if I were searching for "dunks," I would just type "dunks" as a single word. This would bring up all of the posts with that particular phrase in the title.
I could also check the reviews that were listed next to them.
You'll see a link to a pair of dunks; if I were to click it, I would be redirected, and I would have the link to a dunk.
Second Method
The second method, which is a little different, is also through the fashion rep subreddit.
You can do this by visiting the trusted seller list in the fashion rep subreddit and scrolling down.
You will be redirected or a new tab will open with this entire contents list, along with links for various brands, installs, and agents.
Third Method
The third method is reverse image search.
A photo of a random item will be taken for the third method, which is also fairly simple.
After copying the image for the Supreme Statue of Liberty jacket, I can now access Panda by, where I can see the image logo on the home page next to the search bar.
Clicking that brings up your downloaded file shop and your clipboard.
I'm going to click on the Statue of Liberty, which will redirect me and conduct a search. You must stay on this page for the search to be conducted properly; otherwise, it might be messed up.
This is comparable to one of the most effective techniques for locating particular items.
Wrap Up
That pretty much sums it up; you don't need to ask for assistance, you don't need to do anything, you don't need to depend on others; you can find the things you specifically want very easily, and you shouldn't be asking others because it really isn't necessary in any way as long as you know these three things.