Who is Jeanette Gallegos and Danielle Phaeton? JStash death spark Twitter reactions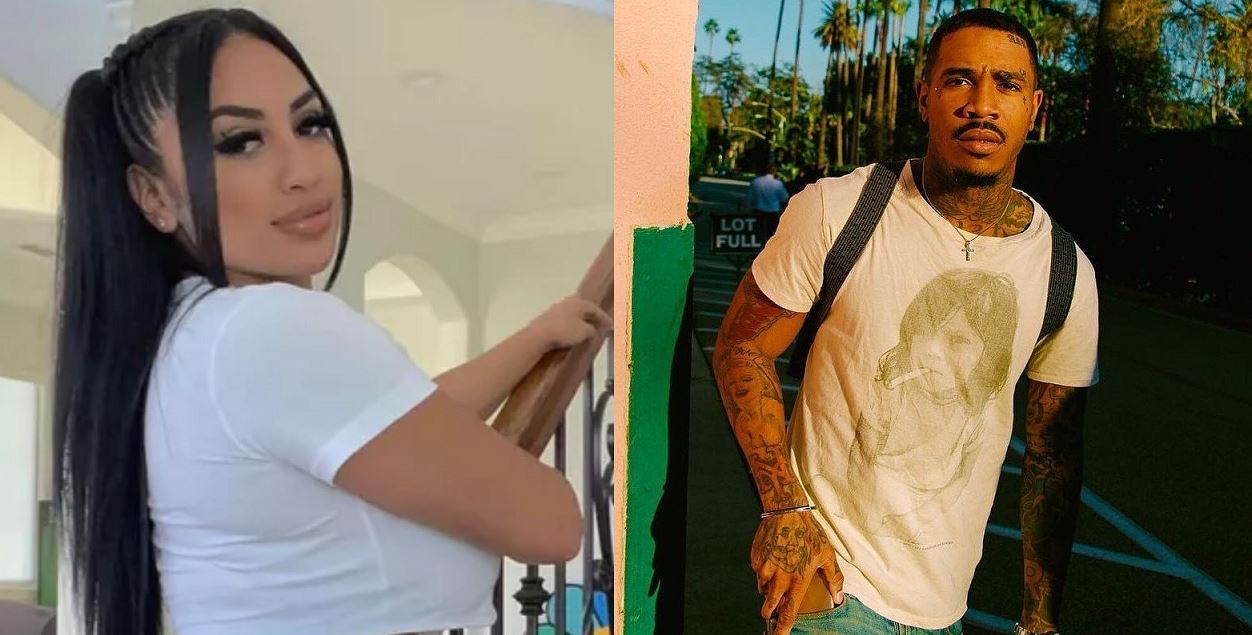 There have been several reactions on Twitter following the death of JStash. Who is Jeanette Gallegos and Danielle Phaeton.
J $tash, a rapper from Los Angeles, has been named as a suspect in a suspected murder-suicide, according to local sources. Authorities identified Justin Joseph as the person responsible for Jeanette Gallegos' death on Monday (January 3). He eventually turned the pistol on himself, killing himself at the age of 28.
According to KTLA 5, the rapper, shot the 27-year-old mother of three, in front of her three children before killing himself.
"Three juveniles, ranging in age from 5 to 11, were removed from the home unharmed upon the deputies' arrival," sheriff's Deputy Grace Medrano explained in a statement. "The three lived in the home and are believed to be the children of the deceased female victim."
J $tash has dealt with domestic violence before. He was accused of viciously hitting his former girlfriend Danielle Phaeton in the face and body at their Bushwick apartment in September 2014.
Joseph allegedly began beating Phaeton during an argument, slashing her lip and nose, causing her a black eye, and damaging her head, according to cops.
The allegations against him were eventually dropped after he turned himself in October of that year.
"This is very hard for me at this moment in my life to express my heart/mind to the world, but I will say these last few months have been the worst months of my life. I was dating someone (J$tash) that abused me verbally, emotionally, and physically throughout the end duration of our relationship. Monday morning on September 15th, 2014 my life was forever, changed. A person I thought and believed I could trust, whom I gave my love/time/energy to brutally punched me in my face repeatedly with his fists while I became slowly unconscious covered in blood in his Brooklyn apartment bed. After he was done he told me to not tell anyone to not tell my friends, He also started to prepare legal action to protect himself in case I pressed charges against him. He cried and became unstable within his emotions and was apologetic towards his actions, but would continue to say i did this to myself." JStash ex narrated.
She added: "He then boarded a flight to Japan a few hours after and has been sending me text messages claiming he will destroy me even more than he already did. He said he will ruin my life! I got brutally beaten for confronting him on infidelity which caused him to become violent in an instant."
Danielle also said, "Do not interpret this as a cry for help this is honestly a decision to speak up against domestic violence for those who cant due to the manipulative acts our abusers inflict on us to never speak up and for those who didn't survive because of brutal domestic violence".
We can conclude that Danielle Phaeton is JStash ex-girlfriend while Jeanette Gallegos is reportedly the main gf who was shot dead.
However, In April 2021, Danielle Phaeton went missing.
At that time, she was last seen inside her residence at 34 Melrose Street on Friday, April 23, 2021. She was later found in good health.
Twitter reactions
See Twitter reactions below:
"Before #KodakBlack before #XXXTentacion, there was #JStash – he made it out of Broward 1st RIP Justin – damn," One wrote.
Another said, "No lie that's crazy how #jstash passed… dude must've been tormented, you gotta get it the right way always."
A guy wrote. "So nobody knew jstash was crazy when his last girlfriend went missing after he beat the case from knocking her out".
RIP JStash.