Couple Rescues Abandoned Baby Squirrel And Raise Her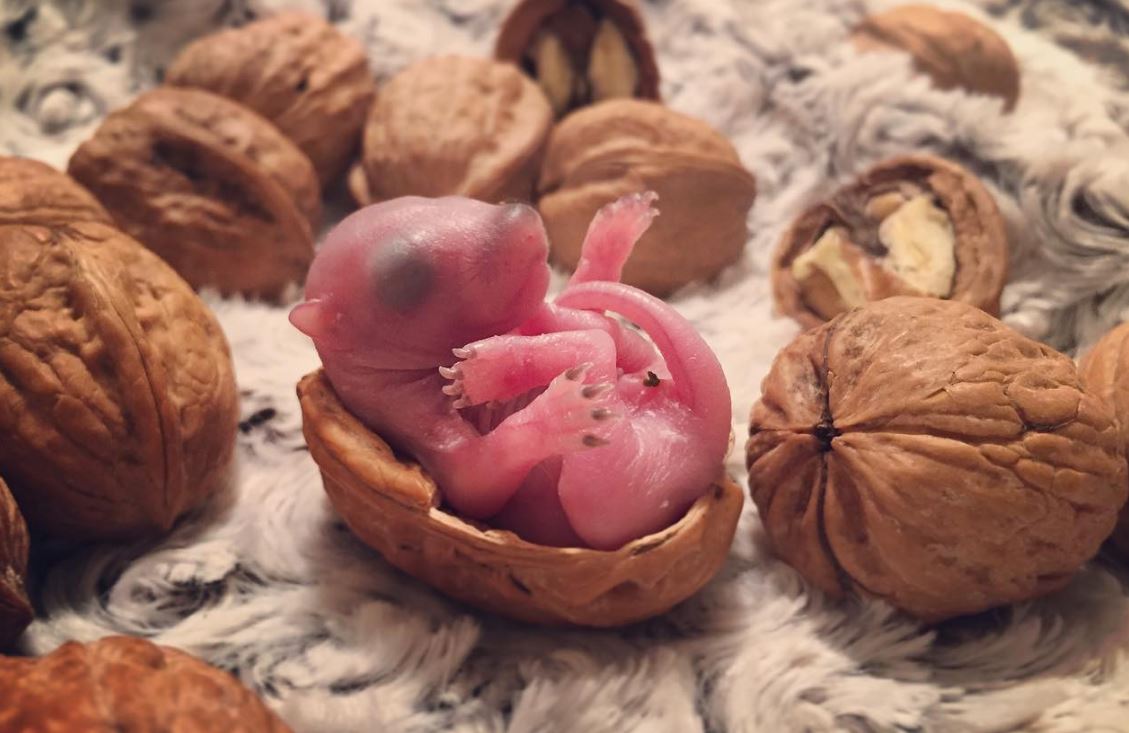 Imagine returning home from a long day to find a mother squirrel had built a nest of twigs, dried pines, and branches on your bed and placed two newborn young squirrels within. What would your reaction be?
For one individual, the obvious solution was to contact Christina and Michael, a local couple who specialize in animal rescue and rehabilitation. It ended up being one of the greatest options for such small, delicate organisms, but no one could have predicted how the narrative would end.
The couple's first purpose was to reunite the babies with their mother, but it became evident that the mother had no intention of taking her children anywhere with her as she came and went. Due to adjacent construction, her original nest was apparently destroyed.
The mother squirrel eventually stopped returning to her offspring altogether, and the story takes its next wild turn.
One of the babies died because they were separated from their mother. As a result, Christina and Michael had the surviving baby examined by a wildlife veterinarian, who concluded that the newborn would not likely live as well.
Michael and Christina made the decision to raise the surviving child themselves.
They gave her the name Thumbelina and adopted her in order to care for her and help her recover.
Little Thumbelina Girl was born on March 7th, 2016. She was rescued after her nest was destroyed by city construction.
"almost all squirrels we take in are rescued and released into the wild, but Thumbelina was a special case." They said.
Thumbalina's case was unlike any other.
She was born in an unusual season and losing her sister meant she wouldn't be able to socialize with other squirrels at a crucial moment.
The rehabilitative couple had a difficult time replacing mother's milk. Her human caregivers fed her with syringes and bottles.
The Eastern Grey Squirrel is Thumbelina. Her narrative has a lot to teach us about the nature around us today.
Thumbalina managed to survive despite all obstacles.
Thumbalina's path has seen its fair share of ups and downs. Despite her special diet, she struggled with weight management for a long period. They learned she had hormone abnormalities at one time.
"Low progesterone in her body was causing Polycystic Ovarian Syndrome, Endometriosis, enlarged uterus, lots of swelling and discomfort, as well as weight gain."
The Little Thumbelina Girl Instagram account which was created has amassed 283K followers.