Kevin McCarthy says 'Republicans should not retaliate against GOP colleagues who voted for Biden's infrastructure program'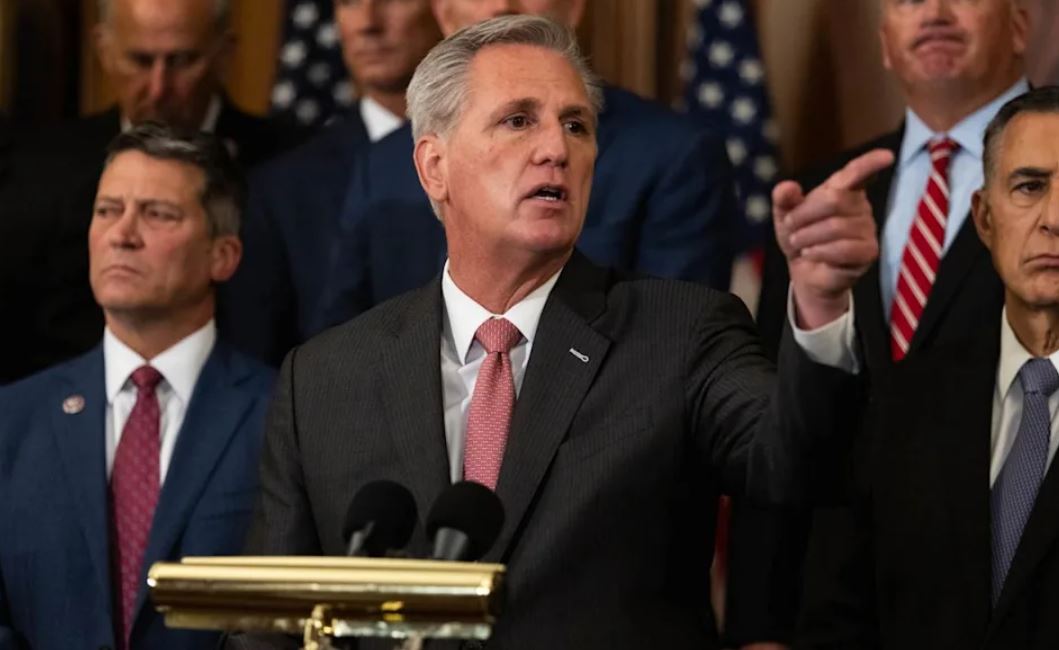 On Tuesday, CNN's Melanie Zanona reported that House Minority Leader Kevin McCarthy (R-CA) quietly told his caucus not to retaliate against the 13 House Republicans who voted in favor of the bipartisan Infrastructure Investment and Jobs Act.
"During a closed-door party meeting, House Minority Leader Kevin McCarthy urged Republicans to stick together as some in the conference vow retaliation against the 13 Rs who voted for infrastructure, saying now isn't the time to go after fellow members, per sources in room." Zanona tweeted.
"McCarthy also told members he talked to Gosar about his anime video depicting violence against Dems & he took the vid down. He pointed out Dems havent punished their own members like Maxine Waters, who said "we've got to get more confrontational" about police brutality."
The infrastructure bill received support from 19 Senate Republicans, including Minority Leader Mitch McConnell (R-KY).
McCarthy, on the other hand, took a different stance, urging his colleagues to vote against it in order to derail Democrats' two-track strategy, which also includes passage of the Build Back Better Act, a sweeping overhaul of the social safety net.
Despite GOP leadership's directives, more than a dozen Republicans endorsed the bill, including several from New York and New Jersey.