GOP Ronna McDaniel said "204 Million Fentanyl lethal Doses were Seized in Oct", Twitter thanks Biden for saving million lives.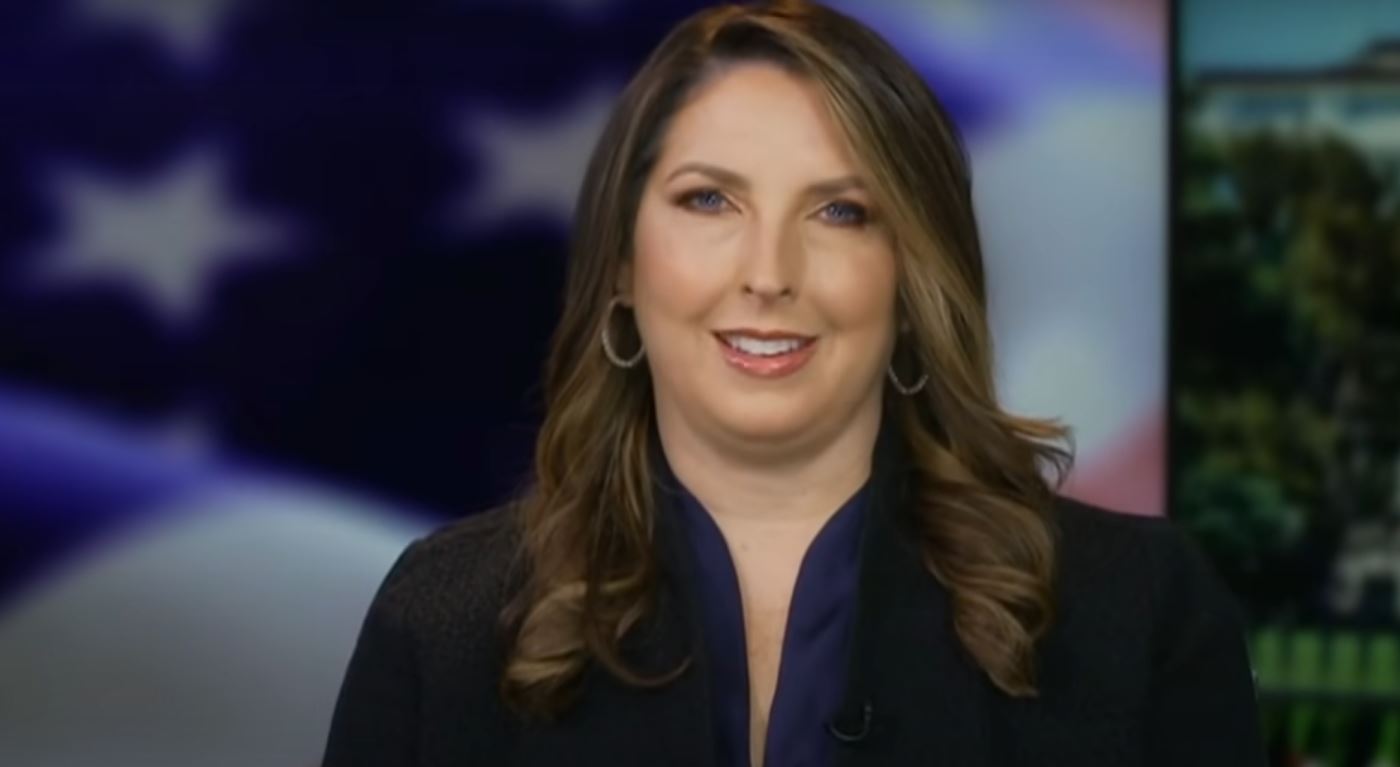 Republican National Committee chair Ronna McDaniel said the state border security after an armful of drugs were seized at the southern border in October.
"899 lbs of fentanyl and 15,631 lbs of methamphetamine were seized at the southern border in October alone. That much fentanyl is the equivalent of 204 MILLION lethal doses." She tweeted.
She added: "Mexico's president blamed Biden for the border crisis. Mexican security officials have warned about a "boom time for gangs" at the border. This needs to be a major topic of conversation at their summit!"
There have been several reactions on Twitter following the Tweet. "Thank you Joe Biden for saving 204 MILLION lives." One said.
Another said: "Oh dear. Looks like McDaniel overlooked the overriding factor here: Biden saved 204 million lives. Strange that she would miss that. What else is she glaringly wrong about".
A woman said: "Only the GOP would turn a bust of this size that could ultimately save 204 million American lives into a negative."
One added: "#LetsGoBrandon!! That's 204 million lives saved already this year. Keep up the good work!"
However, In other news, Ronna does not believe her political party can continue to win in elections without former President Donald Trump in the GOP.
"I just want to be clear, did President Trump have a conversation with you where he said he would leave the party?" Klein asked McDaniel during a Wednesday event.
"Listen," she responded, "President Trump clearly has not left the party."
"And I've never shared my conversations with the president and I'm not about to start doing that now," McDaniel continued. "But I will say one thing that's very true that was said in that statement, which is, if he left the party, we would lose. If he left the party, Republicans would lose."
The former president reportedly told McDaniel during a phone call on his final flight as president on Air Force One on January 20, that he was "done" with the GOP, according to Karl's book. "I'm starting my own party," he reportedly said.
"You cannot do that," McDaniel reportedly answered Trump. "If you do, we will lose forever."
Exactly. You lose forever without me," Trump reportedly replied. "I don't care."
"This is what Republicans deserve for not sticking up for me," he reportedly added. Karl also reported that McDaniel and RNC leadership later informed Trump that he'd be denied access to the GOP mailing list and that Republicans would stop paying the legal bills for his 2020 election challenge lawsuits if he left the party.
After the report from the book broke, McDaniel and Trump both issued statements claiming it was inaccurate. "This is false, I have never threatened President Trump with anything," McDaniel told ABC News. "He and I have a great relationship. We have worked tirelessly together to elect Republicans up and down the ballot, and will continue to do so."
Trump turned to one of his favorite catchphrases—"fake news"—rejecting the ABC News report. "ABC Non News and 3rd rate reporter Jonathan Karl have been writing fake news about me from the beginning of my political career," he said in an official statement.