Showtaggers.com scam or legit: Honest review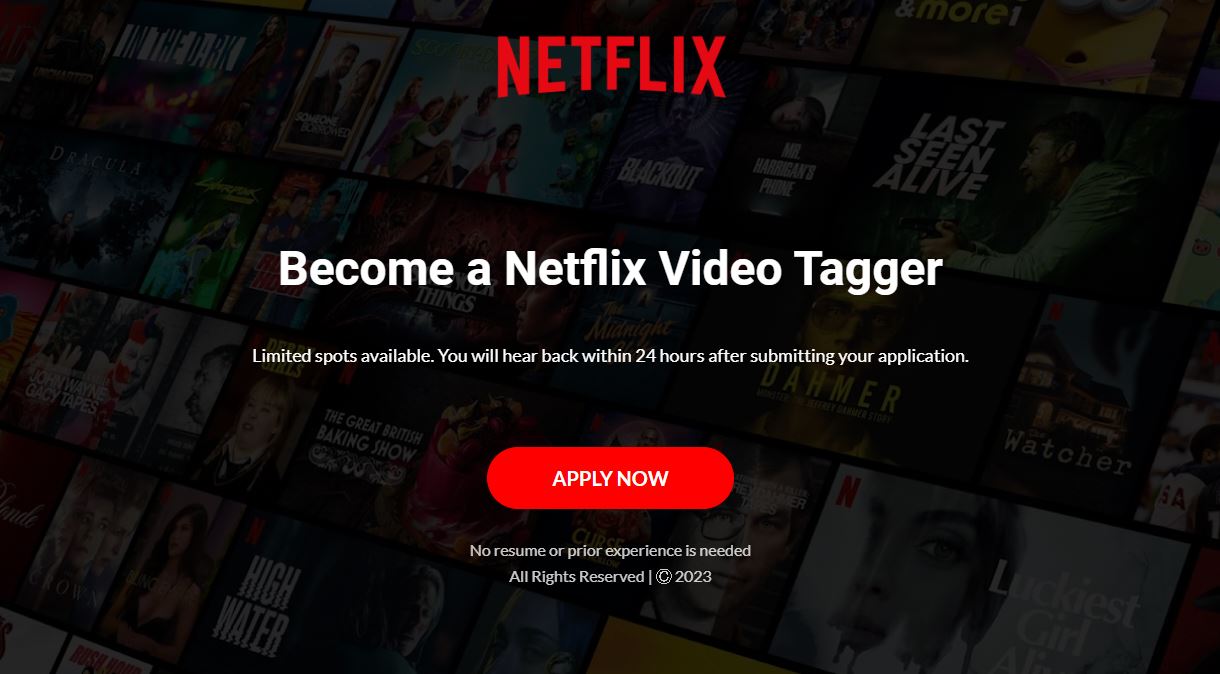 Showtaggers.com is a scam website that deceives potential victims into visiting spam and untrustworthy websites by claiming to be a Netflix Tagger.
We will be writing a review of the Showtaggers website and the scam that surrounds it.
What is Netflix Tagger Job?
Netflix will pay you for watching television. The job exists, but it may require a little more effort than most people anticipate. Applicants should have "deep knowledge, five-plus years experience, and education in the film and/or television industry," according to a job posting from 2018.
"We are seeking an entertainment-savvy analyst to help categorize television series, specials, and movies for our 100+ million users. You will be tagging, rating, researching, and enhancing title-level metadata for the Netflix Originals catalogue in a high-volume, high-quality, deadline-driven environment," the posting also says.
According to the job posting, all applicants must be fluent in a language other than English.
Clearly, these jobs demand a little bit more of their applicants than those on social media might suggest. There are undoubtedly some people who meet those qualifications, and this job could be an excellent fit for them.
However, many of the job listings for Netflix tagger jobs that you find online are not actually from Netflix. Instead, they are fake job postings created by people to take advantage of the fact that the job is trending.
To ensure that the job you're applying for is actually with Netflix, check out the available listings on the official Netflix Job Board.
Why Showtaggers.com is a scam website
Showtaggers Domain
The Showtaggers domain is too new. It was registered in December 2022 and will expire in 2023, according to the whois record. The website is too new and can not be trusted.
Low domain authority
The Showtaggers.com website has a very low domain authority with no links from high-authority websites to show its trustworthiness.
How does a scam website take advantage of you?
Scam websites rely on social engineering — exploits of human judgment rather than technical computer systems.
Scams that use this trick rely on victims believing a malicious website is legitimate and trustworthy. Some are purposefully designed to look like legitimate, trustworthy websites, such as those run by government agencies.
Websites intended for scamming are not always well-designed, as a careful eye can reveal. To avoid detection, a scam website will employ an important component of social engineering: emotion.
An attacker can use emotional manipulation to get around your natural skeptical instincts. These con artists frequently attempt to elicit the following emotions in their victims:
Urgency: Time-sensitive offers can cause you to act without thinking critically.
Excitement: Attractive promises, such as free gift cards or a quick wealth-building scheme, can elicit optimism, leading you to overlook any potential drawbacks.
Conclusion
Showtaggers.com is a scam website, avoid dealing with this dubious website. In other news, Google chat scams: What you should know in 2023 (Updated).