Pmpmine is a scam, not legit: Honest Reviews
The Pmpmine app is a scam. Learn more.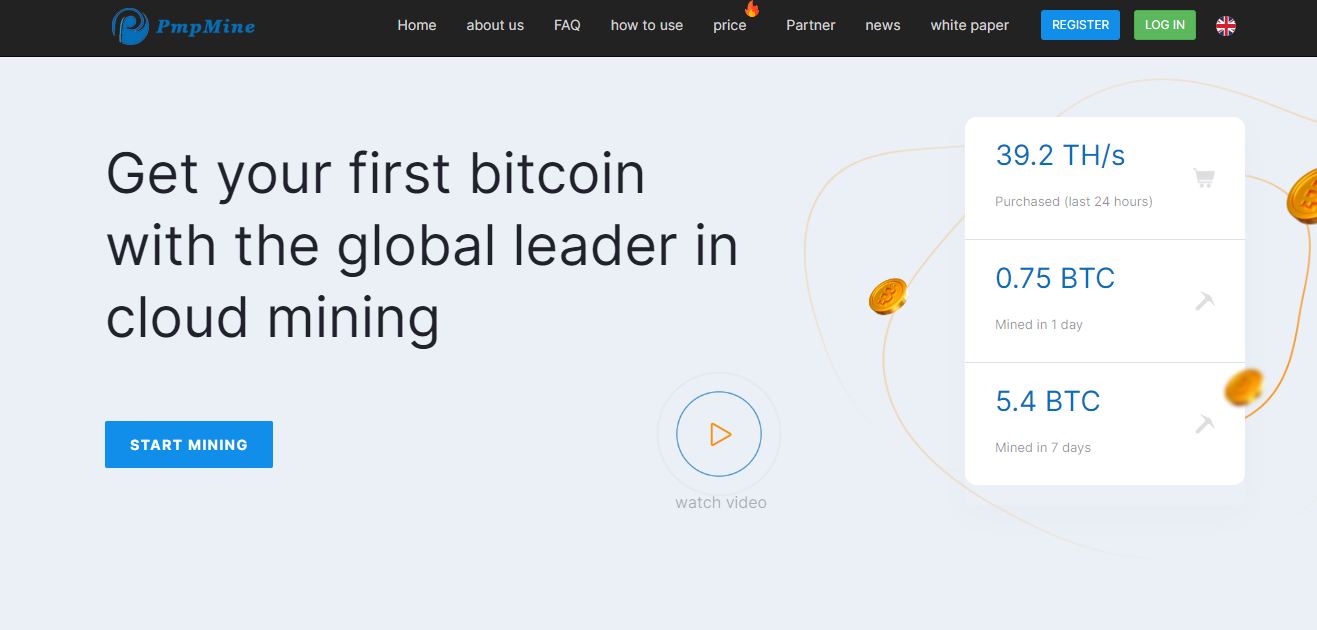 The Pmpmine app is popular in South Africa, and we can confidently say it is a scam. It would be best if you avoided it.
The Pmpmine is a Ponzi Scheme, similar to Heromining and Cstmine, that has vanished with a large number of people's investments.
We noticed the Pmpmine website is using the same theme and strategy as the other scam websites.
What is Pmpmine?
Pmpmine claims to be, "Built by professionals for individuals who want to get involved in Bitcoin mining."
They also claimed to have participated in the cloud mining business since 2012. 
This is all a big lie.
These same words has been used by other scam mining websites, GPEC and OrlogMine. See the images below.
---
The three websites are both scam websites using the same strategy.
Pmpmine is it legit?
Pmpmine is a scam.
There are additional red flags indicating that the website mining platform is a scam. Read on.
Fake Certificates
The certificates that were uploaded on the website are fake, They were photoshopped. Don't believe them.
The same certificates have been reused by other scam websites. See the images below.
---
Domain Age
---
The Pmpmine domain is very new. According to Whois, the domain was registered in September 2022.
This contradicts their claims of being one of the oldest mining services, having been in operation since 2012.
Trust Pilot Reviews
Most of the reviews on Trustpilot are fake, don't believe them.
Website Rating
---
Pmpmine has a very low website rating with low backlinks and no newsworthy links from high-authority sites. Just a bunch of spam links.
The website should not be trusted.
Owner
The owner of the crypto investment company is unknown, No details were found on the website. That's another red flag.
---
What is a Ponzi Scheme
A Ponzi scheme is a type of investment fraud in which existing investors are paid with funds collected from new investors.
Organizers of Ponzi schemes frequently promise to invest your money and generate high returns with little or no risk.
However, the fraudsters in many Ponzi schemes do not invest the money. Instead, they use it to repay those who had previously invested and may keep some for themselves.
Ponzi schemes require a constant flow of new money to survive because they have little or no legitimate earnings.
These schemes tend to fail when it becomes difficult to recruit new investors or when a large number of existing investors cash out.
Ponzi Scheme Red flags
Many Ponzi schemes have characteristics in common. Look for the following warning signs:
A promise of high returns with little risk.
A steady stream of returns regardless of market conditions
Unregistered investments with the Securities and Exchange Commission (SEC)
Clients are not permitted to view official paperwork for their investment strategies that are kept secret or described as too complex to explain.
Clients who are having difficulty withdrawing their funds
Wrap Up
Pmpmine.com is a scam website.
As the crypto ecosystem grows in size and complexity, it will undoubtedly become a target for scammers.