Exploring the Best Video Editing Software in the Market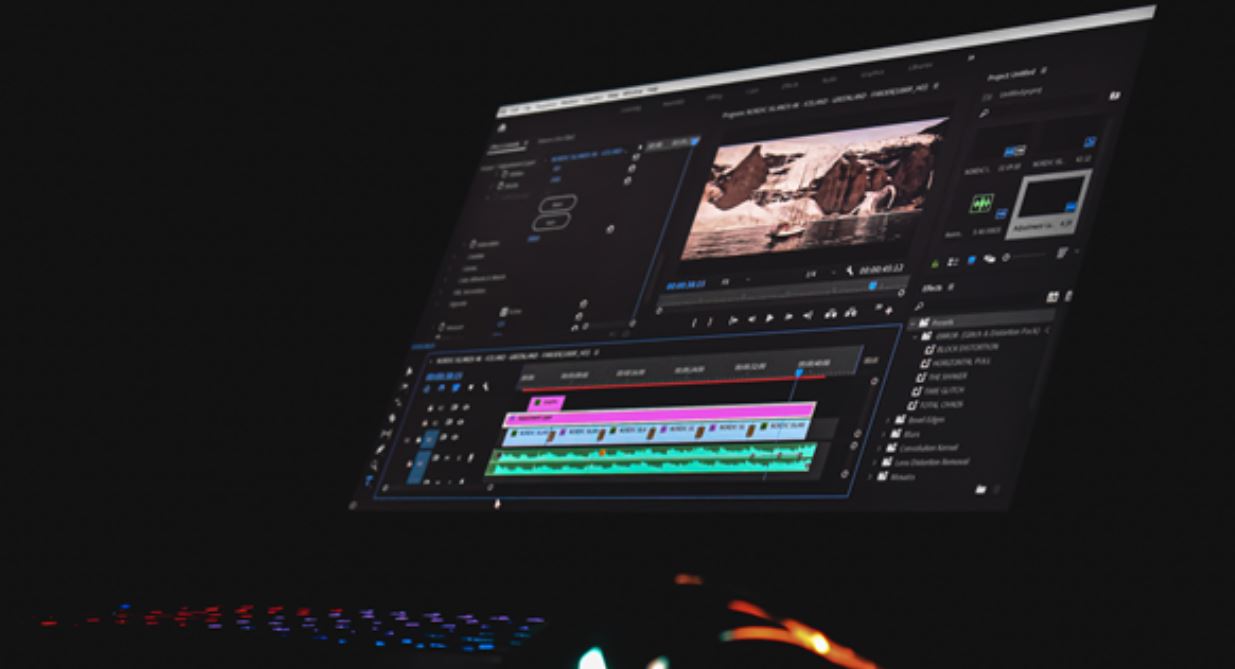 In the fast-paced world of digital content creation, having the right video editing software at your disposal can make all the difference. Whether you're a professional filmmaker, a YouTuber, or just someone looking to enhance their video clips, choosing the best video editing software is crucial.
 With a multitude of options available, each offering unique features and capabilities, it can be challenging to determine which one suits your needs best. In this comprehensive comparison, we'll delve into the top video editing software in the market, highlighting their strengths and weaknesses to help you make an informed decision.
Adobe Premiere Pro
Adobe Premiere Pro is often considered the industry standard for professional video editing, and for good reason. Its robust feature set, intuitive interface, and seamless integration with other Adobe Creative Cloud applications make it a top choice for many filmmakers and content creators.
Premiere Pro offers a wide range of editing tools, including advanced color correction, audio editing, and motion graphics capabilities. Its timeline-based editing system is highly efficient, allowing for precise control over video and audio tracks. The software's frequent updates ensure it stays at the cutting edge of video editing technology.
Pros:
Professional-grade editing features.
Integration with other Adobe Creative Cloud apps.
Extensive third-party plugin support.
Regular updates and improvements.
Cons:
Steeper learning curve for beginners.
Subscription-based pricing may be costly for some users.
Final Cut Pro X
If you're a Mac user, Final Cut Pro X is a compelling option. Known for its speed and optimization for Apple hardware, Final Cut Pro X offers a sleek and intuitive interface with a focus on efficiency.
This software excels in both video and audio editing, making it a favorite among filmmakers. Its magnetic timeline feature allows for easy organization and manipulation of clips, and its color grading tools are powerful. Final Cut Pro X also integrates seamlessly with other Apple software and hardware, including the Touch Bar on MacBook Pros.
Pros:
Optimized for Mac hardware, ensuring high performance.
Intuitive interface.
Advanced color grading capabilities.
Great for professionals and beginners.
Cons:
Limited compatibility with non-Apple systems.
Requires a one-time purchase, which can be pricey upfront.
DaVinci Resolve
DaVinci Resolve is a powerful video editing software that has gained recognition for its professional-grade color grading and impressive visual effects capabilities. It's a comprehensive tool that combines editing, color correction, audio post-production, and visual effects into a single platform.
One standout feature of DaVinci Resolve is its robust color grading panel, which allows for precise control over every aspect of color correction. The software also includes Fusion, a node-based compositing tool, making it a go-to choice for filmmakers who require extensive visual effects work.
Pros:
Advanced color grading tools.
Fusion for visual effects.
Free version available with extensive features.
Cross-platform compatibility.
Cons:
Learning curve for beginners, especially in color grading.
Heavier system requirements for optimal performance.
HitFilm Express
HitFilm Express is a free video editing software that offers a range of features, including video editing, compositing, and visual effects. It's an excellent choice for beginners and those on a budget who want to explore more advanced editing techniques.
One of the standout features of HitFilm Express is its integration of editing and visual effects within a single interface. It provides access to a library of special effects and transitions, making it ideal for creators who want to add a cinematic touch to their videos without breaking the bank.
Pros:
Free version with powerful features.
Integration of editing and visual effects.
Beginner-friendly interface.
Extensive library of special effects.
Cons:
Limited advanced features compared to premium options.
Rendering can be slower on less powerful hardware.
iMovie
For Mac users looking for straightforward, user-friendly video editing software, iMovie is an excellent choice. It comes pre-installed on macOS devices, making it readily accessible to Mac owners.
iMovie offers a simple and intuitive interface with basic video editing features, making it ideal for beginners or those who need to edit videos quickly. While it lacks the advanced capabilities of some other software on this list, it's perfect for basic editing tasks, such as cutting, trimming, and adding simple transitions.
Pros:
Pre-installed on macOS devices.
User-friendly interface.
Suitable for quick and basic edits.
Free for Mac users.
Cons:
Limited advanced features.
Not suitable for professional-level editing.
Conclusion
Choosing the right video editing software is crucial for achieving your creative goals, whether you're a professional filmmaker or a casual content creator. The top video editing software on the market each offers a unique set of features and capabilities to cater to different needs and preferences.
Adobe Premiere Pro stands as the industry standard, known for its professional-grade editing features and seamless integration with other Adobe Creative Cloud applications. On the other hand, Final Cut Pro X caters to Mac users with its speed, efficiency, and deep integration with Apple hardware and software.
DaVinci Resolve is a powerhouse in color correction and visual effects, making it an excellent choice for filmmakers who need top-tier post-production capabilities. HitFilm Express offers a free option for budget-conscious creators looking to experiment with advanced editing and visual effects. Finally, iMovie is a user-friendly choice for Mac users seeking a straightforward editing solution. Ultimately, the best video editing software for you depends on your specific needs, preferences, and budget. Consider your level of expertise, the type of projects you work on, and the hardware you have at your disposal when making your decision. With the right software in hand, you'll be well-equipped to bring your video editing visions to life.