'LeBron James vs Mike Tyson' who will win? Twitter believes James will be victorious because of height advantage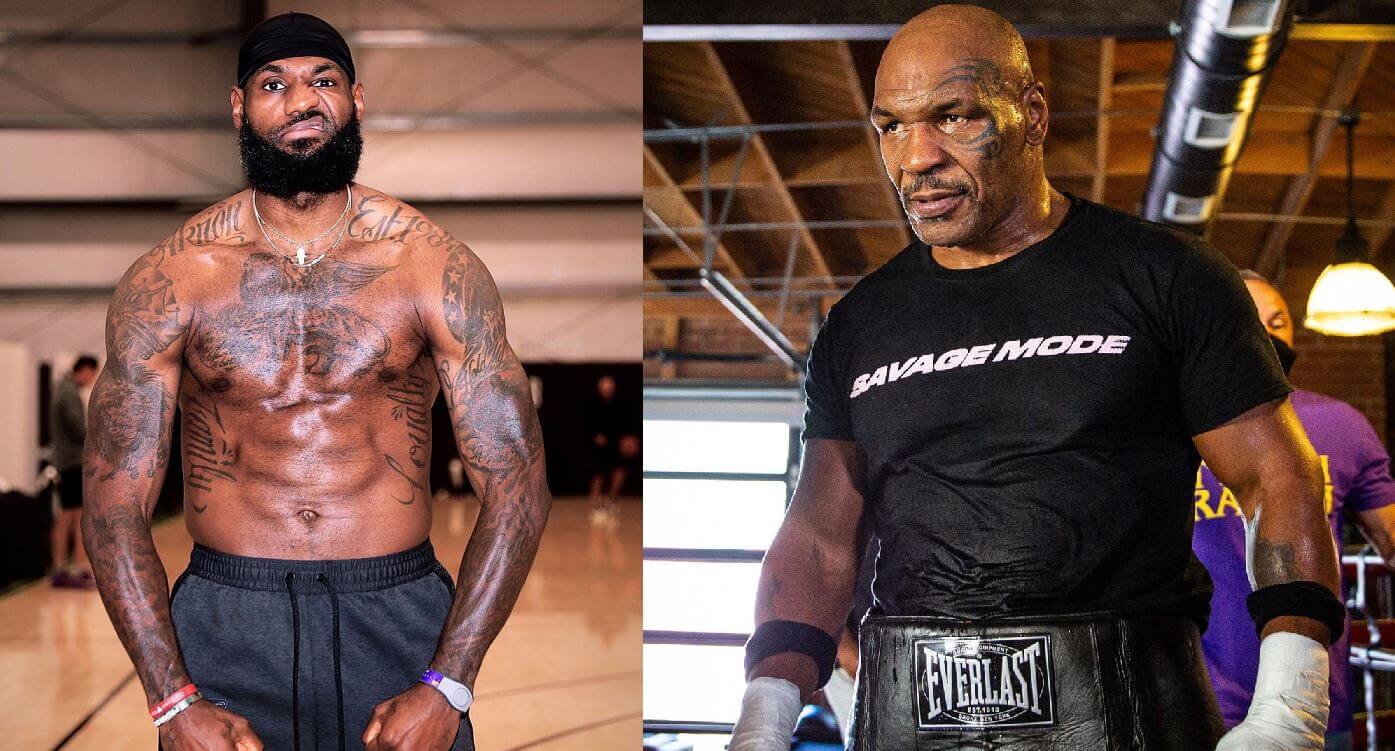 Los Angeles Lakers basketball player is considered one of the best players in NBA history. With 2 years of training can he defeat former professional boxer Mike Tyson known as "Iron Mike" while in his prime?
There is a huge debate going on Twitter about the two legend fightings, let's get into detail.
"LeBron could train for 10 years, master the 4 elements, and collect all the infinity stones and he wouldn't last 2 rounds with prime Tyson" A man wrote.
See more reactions below:
One said LeBron James will win with practice because he is bigger and stronger.
Another said Tyson in his prime would send Lebron to the grave.
A man said LeBron James is more tough and manly and will knock out Mike within 2 rounds but another person disagrees.
Another said: "Lebron stop saying, Mike. LeBron is 250lbs 6 9 and Mike is like 5 10. 2 yrs training LeBron wins".
A man said: "First they thought he could beat Colby Covington in an MMA fight, now beating Tyson in a boxing match? What's next? Beating Eminem in a rap battle?"
Another man said: "Lebron is 6ft 7. Tyson fought alot if fighters 6ft 3 and taller. He would easily get inside and be a giant nightmare for them. Prime mike at 20 versus lebron at 20 would be a bad day for James."
A man wrote: "There's no amount of training that would ever prepare Lebron James to step in the ring with a 55-year-old Mike Tyson. I don't know why people keep proposing this dumb scenario. It's really disrespectful."
Mike Tyson offered a zookeeper $10,000 to fight a silverback gorilla
Mike Tyson once offered a zookeeper $10k to fight a silverback gorilla.
The renowned former heavyweight champion recounted how his offer was turned down on a day when he had rented out the entire zoo for himself and his wife at the time, Robin Givens.
Tyson said: "I paid a worker at New York's zoo to re-open it just for me and Robin.
"When we got to the gorilla cage there was one big silverback gorilla there just bullying all the other gorillas.
"They were so powerful but their eyes were like an innocent infant.
"I offered the attendant $10,000 to open the cage and let smash that silverback's snot box. He declined."
Mike Tyson was the undisputed world heavyweight champion from 1987 through 1990. Tyson won his first 19 professional fights via knockout, 12 of them in the first round. He also holds the record as the youngest boxer ever to win a heavyweight title.