Who is Sadio Mane Wife? Find Out [Latest Update]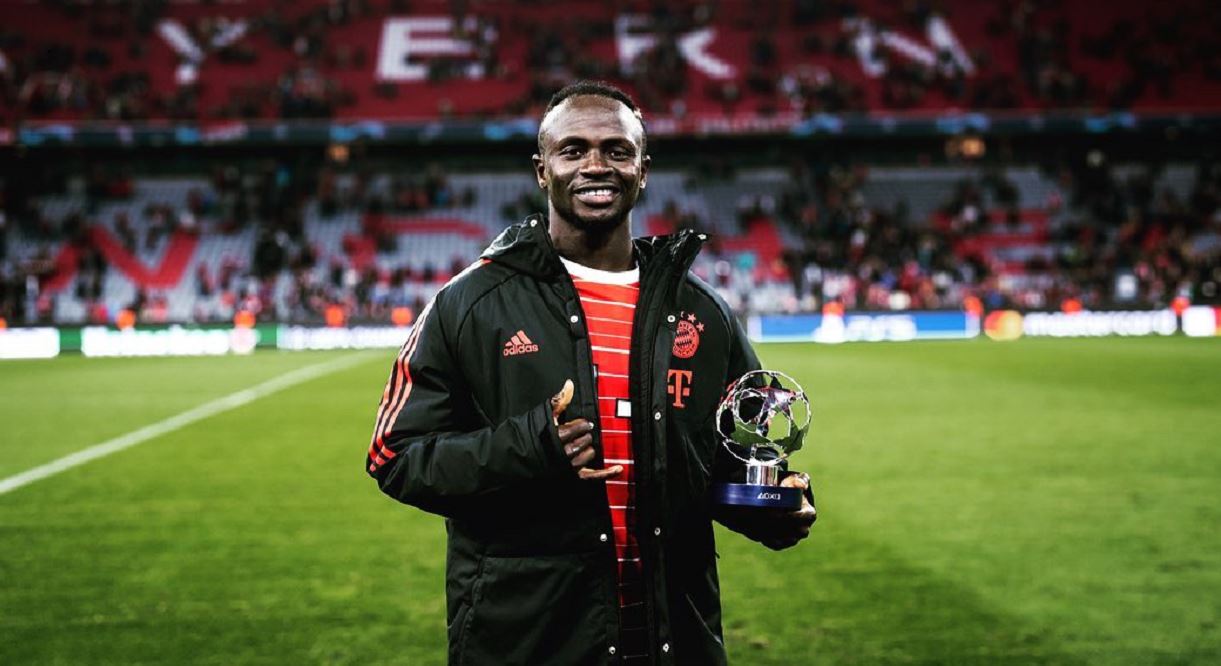 Sadio Mane is a Senegalese professional footballer who currently plays for the Bundesliga club Bayern Munich and the Senegal national team. He is known for his pressing, dribbling, and speed and is regarded as one of the best players in the world and one of the greatest African players of all time.
We will be sharing details about Sadio Mane wife and the rumours. Continue reading below.
Who is Sadio Mane wife?
Sadio Mane has not yet married. He has yet to have a wife, and there are no reports that he has ever been married. Sadio Mané, on the other hand, is said to be dating Melissa Reddy.
The two are believed to have met during an interview while Mane was still a Liverpool player.
However, neither has confirmed that the rumors are true.
Who is Melissa Reddy?
Melissa Reddy is a football journalist and author from South Africa.
Earlier this year, she left her position as the Independent's Senior Football Correspondent to join Sky Sports.
Sadio Mane Wife and Marriage Rumours
In September, a viral image on Facebook purportedly showed Sadi Mane, the two-time African Footballer of the Year, and a lady getting married.
The Senegalese international and the woman tagged as his fiancée, Fanta Touray, were sitting side by side in wedding regalia inside a Mosque in the photo, which was widely shared on Facebook.
The image was shared by Bayo News Network, a Facebook page with over 33,000 followers. "Congratulations to the king of African soccer Senegalese striker Sadio Mane who married his fiancé, a Gambian Madam Fanta Touray (from Brikama) yesterday at a Mosque in a low key ceremony in Germany." The post read.
The Facebook post had over 6k comments and 1k shares.
The image bears the watermark 'The Independent News,' as it emerged from another Facebook page called 'The Independent News.'
The picture was edited and the news is fake. The original image was published on the Presse Côte d'Ivoire website on August 8, 2019.
According to the article, the photo shows Soumahoro Ben Mamadou, Zouglou artist better known as Soum Bill, and his wife Sarah Hélène Thérèse Daply in Abidjan renewing their marriage consent 11 years after their union on Saturday, December 08, 2008.
More Details About Sadio Mane
Mané was born in the Senegalese town of Bambali, Sédhiou. He aspired to be a football player, but his father (an imam) forbade him from doing so as a child; however, his father died when he was seven years old. At the age of 15, he fled his home village and went to Dakar to pursue his dream of becoming a footballer; since then, his family has encouraged him to reach his full potential.
When he was playing in M'Bour in 2009, scouts noticed him and referred him to Génération Foot, a club he helped gain promotion to the second division in the 2010-11 season.
Joining Bayern Munich
Mané signed a contract with Bundesliga team Bayern Munich on June 22, 2022, which would last until June 30, 2025.
The reported fee was €32 million (£27.4 million), with a potential increase to €41 million (£35 million) based on performances and individual and team accomplishments.
"I'm really happy to finally be at FC Bayern in Munich." Sadio Mane said.
"We spoke a lot and I felt big interest from this great club right from the beginning, so for me there were no doubts."
Mane added; "It's the right time for this challenge. I want to achieve a lot with this club, in Europe too. During my time in Salzburg I watched a lot of Bayern games – I really like this club!".
Wrap Up
At this time, there are no reports of Sadio Mane being married or having a wife. However, stay tuned. We'll keep you updated of any new information.