Serena Williams Retirement and Net Worth: How Much Money She Made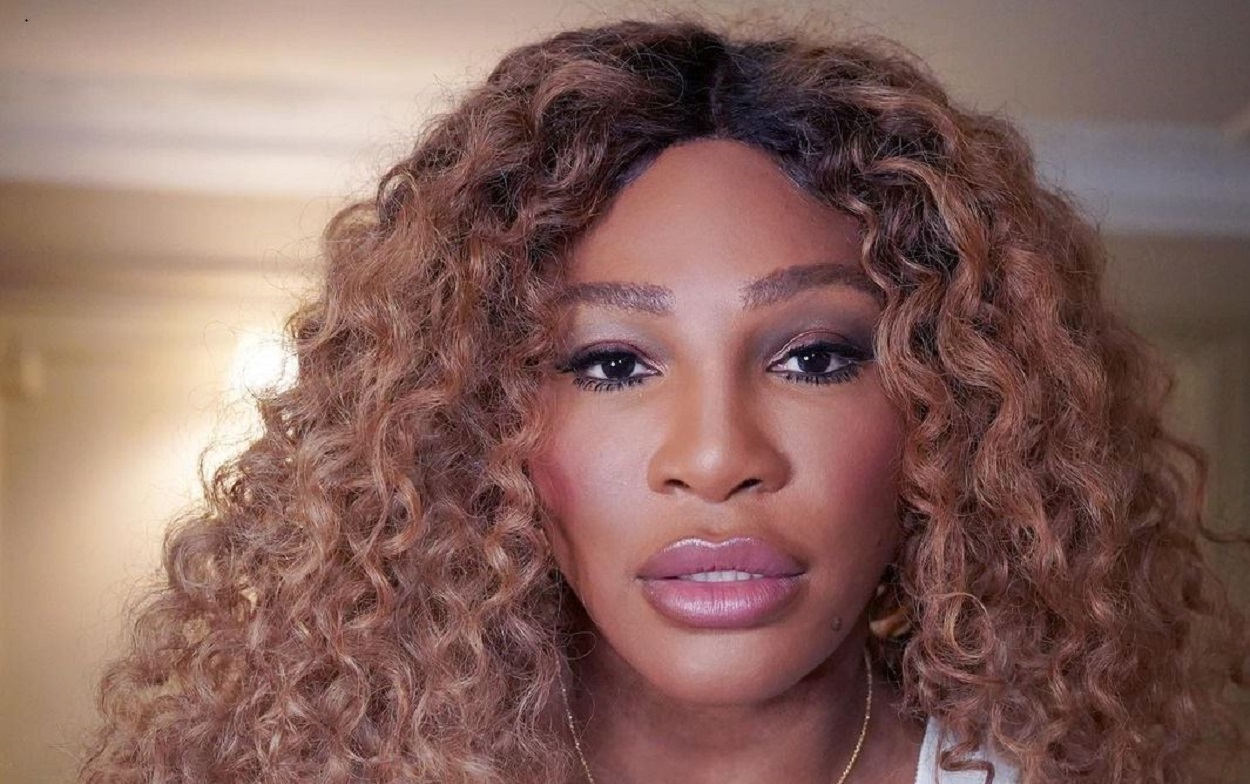 The 40-year-old star athlete Serena Jameka Williams is an American professional tennis player. She is the second most successful tennis Olympian who has won four Olympic gold medals and three in doubles, behind her sister – Venus Williams, who has four gold medals and one silver.
She was initially coached by her parents, Oracene Price and Richard Williams. Having turned professional in 1995 at age 14, she won her first major single titles at the 1999 US Open – a hardcourt tennis tournament held annually in Queens, New York.
Serena was not only a successful athlete, she's a Powerhouse! Her combined ability to do well in sports and other activities not related to sport is an astonishingly great quality of recognizable impact in philanthropy, television and fashion to mention but a few.
Tennis, just like any other sport, is a really demanding one when it comes to high energy consumption due to fast and continuous body movement, physiologically. The advancement in the field of medicine, physiotherapy, physiology and so on, has paved the way and provided players with the opportunity to extend their career length. Although not always to the highest level possible.
Serena Williams, against all odds continually and successfully worked towards etching her name on the book of history to be the oldest female player to ever win a Grand Slam championship. A proof to this was her claim on performing far better than her elder sister – Venus Williams, at the 2017 Austrian Open, at the age of 35 years and 4 months.
As a woman, it was no easy moment for Serena Williams carrying her baby while she was up for the 2017 Australian Open, as a result of the physical and mental stress that comes with pregnancy. It took more than mere determination to stand tall. This was one of the most incredible moments of her career and in the history of Women's tennis. While it could have been an excuse to lose, she took it as extra motivation to go the extra mile to dominate. Serena was able to do the unimaginable and won her record-breaking 23rd Grand Slam singles title while she was about eight months pregnant. It would be almost impossible to find another Serena to repeat this feat.
The ever-blazing Serena Slam walked triumphantly on the winning carpet back to back by winning four out of the major Grand Slams successively in different calendar years. She won the four Majors in the 2002 and 2003 seasons, and she as well stupendously repeated the same feat again in the 2014 and 2015 seasons.
Serena announced in September 2022 that she is "evolving away from tennis"  and focusing on other things very important to her. She also mentioned that she is "looking to grow her family." Serena also talked about her dislike for the word "retirement" for the fact that it is hard for her to imagine it, and would rather use the word "evolution". She further said that "Alexis(her husband) and I have hardly talked about it; it's like a taboo topic. I can't even have this conversation with my mom and dad. It's like it's not real until you say it out loud."
Williams doesn't want to have to choose between tennis and family, she considers it unfair. She explained that "If I were a guy, I wouldn't be writing this because I'd be out there playing and winning while my wife was doing the physical labor of expanding our family."
Serena stated that she wasn't prepared to win Wimbledon (where she lost in the first round), but would try to win in New York. She however mentioned that she sought the consent of Tiger Woods in her decision.
Many believed that her matches at the 2022 US Open would be her last tournament. The tournament directors played a video which came after her opponents' introduction but before Serena's walk-out. Some considered this as a disrespectful act to her opponents.
After her first-round match, where Bill Clinton, Ruth Westheimer, Woods Mike Tyson, Spike Lee, Vera Wang, and Eric Adams were present, the tournament played a video narrated by Oprah Winfrey and had Gayle King facilitate the post-match on-court interview.
Serena Williams lost to her opponent – Ajla Tomljanovic of Australia in the third round of the US Open in a spirited match on Friday. She has spent 319 weeks ranking as the top female tennis player of all times in the world, has most titles won in a single season, became the first player to ever win a major in three different decades, and has won 23 Grand Slam championships…to mention but a few.
It is noteworthy to say Serena Williams charted a new course of greatness and unbeatable inspiration in the history of tennis. She's the definition of "greatness is not a thing of gender."
As of August 2022, Serena Williams Net Worth is $250million, according to Celebrity Net Worth.
Her net worth places her significantly ahead of her husband, Reddit co-founder Alexis Ohanian, who is worth $70 million in 2019.
In 2018, she launched S by Serena, a direct-to-consumer clothing line.
According to Forbes, she also owns a 0.5 percent stake in the Miami Dolphins.
Williams signed a first-look TV deal with Amazon Studios in April 2021, which includes a docuseries about her.
In a funding round announced in May 2021, she was one of the prominent investors in the NFT platform Bitski.
Serena Williams has been one of the highest-paid athletes in the world for the past 22 years. She was sponsored by Nike and Kraft Foods, and she spent the majority of her career with the sports brand.
In recent years, she has become an ambassador for the Allstate Foundation's Purple Purse project, promoted the Elton John Foundation against HIV/AIDS, the NHS's Great Ormond Street Hospital in London, the HollyRod Foundation, the Eva Longoria Foundation, and UNICEF, among many others.