Who is Erling Haaland girlfriend? (Updated)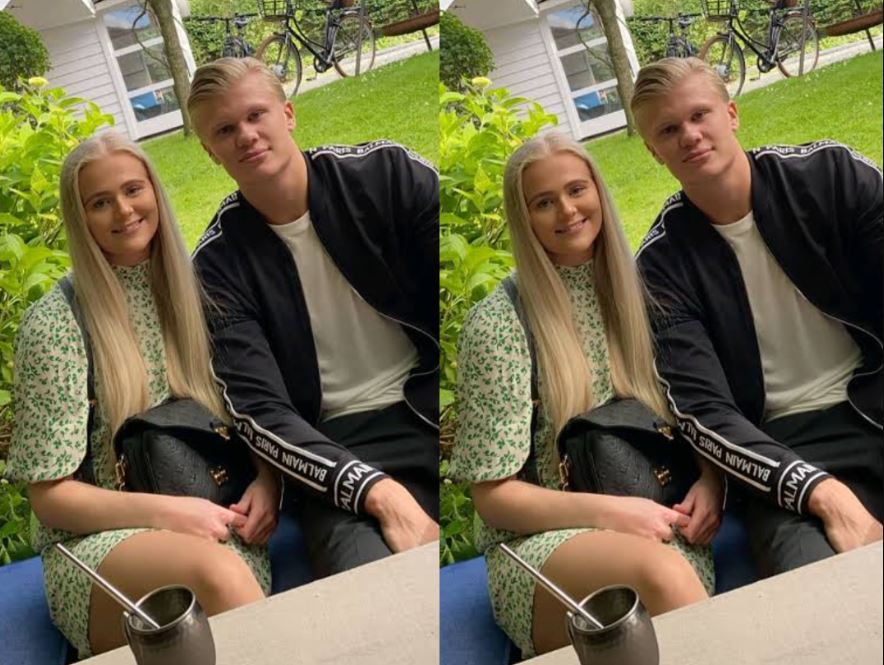 Manchester City striker, Erling Haaland is taking the Premier League by storm and everyone is curious about the young player's lifestyle and how he keeps up with his personal life.
Haaland came to the limelight during his time at RB Salzburg. The striker developed interest from several top teams around Europe like Juventus, Manchester United, etc, but the Norwegian opted to go to Dortmund.
On his Dortmund debut, he scored a hat-trick off the bench and further wrote his name on the list of youngsters to watch. He went on to win the golden boy award in 2020.
Erling Haaland joined Manchester City in the just concluded summer transfer window and has created three new records after scoring 9 goals in his first 5 matches.
HOT NEWS: PSG Mbappe Reportedly Dating Transgender Model Ines Rau
It is still unknown if the Manchester City striker is seeing a girl or he has a girlfriend. Haaland keeps his private life off the media and he barely grants interviews.
His sister, Gabriella Haaland, is often mistaken to be his girlfriend as he has been out with her on few occasions.
He once stated that he sleeps with his five girlfriends every night. Referring to his match balls he won from scoring hat-tricks as his girlfriend.
Haaland once said he used the Champions League anthem as his alarm, so he wakes up every morning charged and ready to score goals.
Source: AllSoccer.co.uk