"Is That Chicken?" – Jasmine White 403 Tiktok Video Sparks Reactions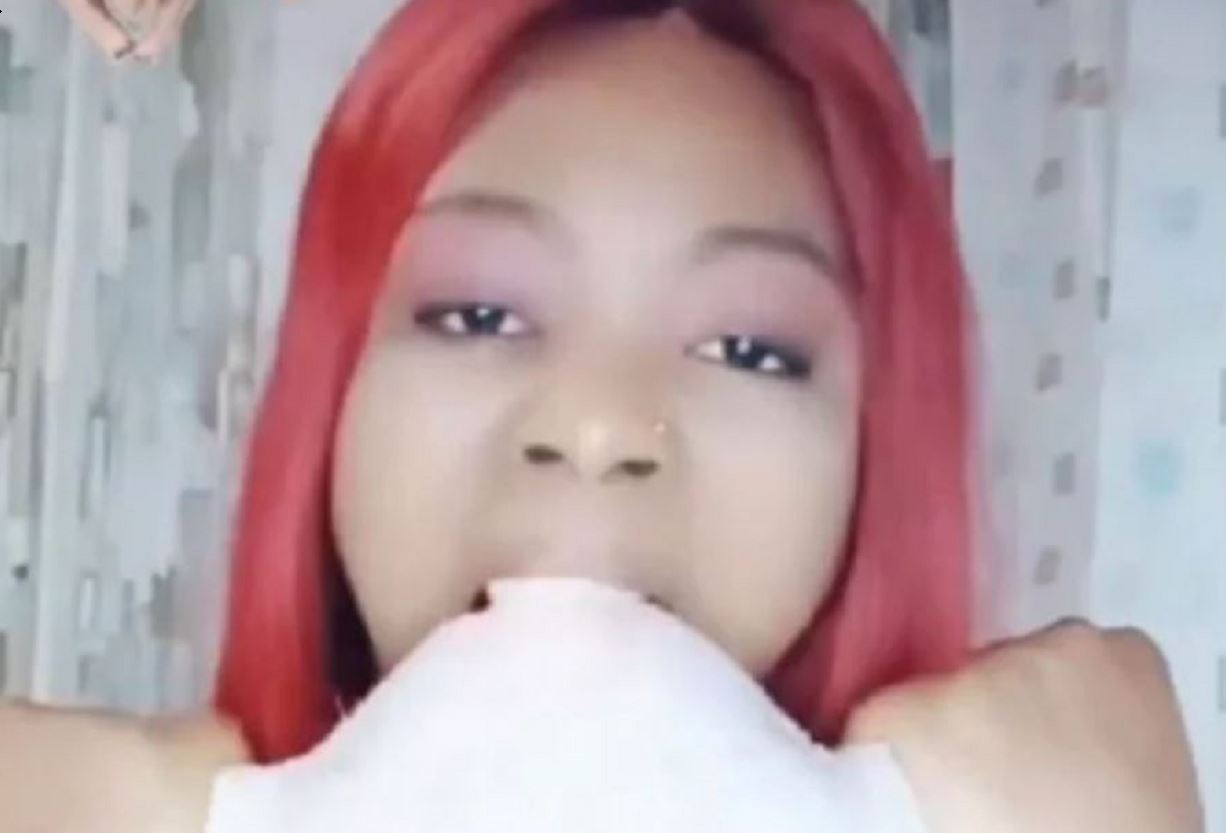 Tiktok is a funny space filled with funny and weird videos.
The one that caught our eye is that of Jasmine White 403. She is currently trending for weird reasons. In a viral video, Jasmine White 403 is seen eating an entire raw chicken on camera.
Some Twitter users call her "the woman who consumes raw fish and poultry." The video has sparked several reactions on social media.
We are sorry, the video can't be posted here.
However, at the time of writing, the original TikTok account under the name Jasmine White 403 is no longer available, and all of her original videos appear to have been removed.
No matter what you do, don't search for Jasminewhite403 on Tiktok.
Many TikTok users have cautioned others not to search for the video on other platforms after they regretted doing so themselves.
"I should've listened when they said not to search jasmine white 403 on TikTok" ,One said.
Another said, "Don't look up #Jasminewhite403 The most disgusting thing you'll ever see. You know when they tell you not to do something, but you do it. I regret doing it"
Is Eating Raw Chicken Safe?
No, eating raw chicken is not safe.
According to the Centers for Disease Control and Prevention, "raw chicken is often contaminated with Campylobacter bacteria and sometimes with Salmonella and Clostridium perfringens bacteria. If you eat undercooked chicken, you can get a foodborne illness, also called food poisoning."
CDC also said, "You can also get sick if you eat other foods or beverages that are contaminated by raw chicken or its juices."
So avoid eating raw chicken, bye for now.