'No Aiden' – People are reacting to a viral TikTok video featuring a toddler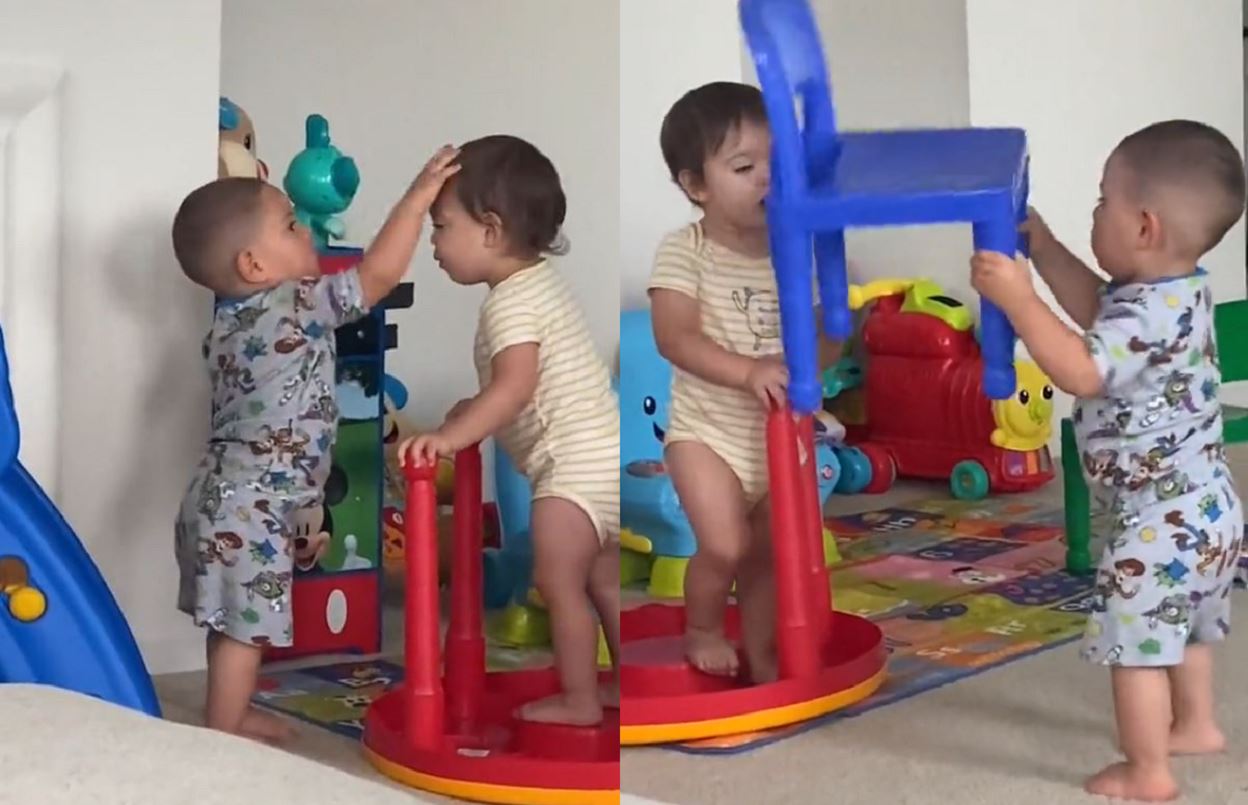 There is a viral video on TikTok that is sparking reactions among users. It's a video featuring two toddlers Amory and Aiden.
The video which has gotten over 2.3 million views, shows a toddler named Aiden trying to use a chair on his cousin Amory after she gave him a harmless bite on his hand.
Watch the video below.
People on social media are sharing their views on the video.
"Team Aiden. He gave her a warning tap before he picked up that chair." One reacted.
Another said; "But why ole baby got to antagonize the whole time my friend and when my friend reacted suddenly he's the villain. Aiden was not quick to anger at all, he was intentional".
One also reacted; "when are y'all gonna stop recording your kids and actually start parenting them? it never should have gotten to this point for little Aiden".
Another wrote; "I'm honestly tripping out at how early we socially train children to not establish self-defense or physician boundaries. Aiden clearly wasn't really comfortable w the other child all up in his space and yet Aiden was the one who was doing too much?"
What do you think? Share your comment below.