7 Best Long Distance Movers (Ranked)
Check out 7 Long Distance Movers and their reviews.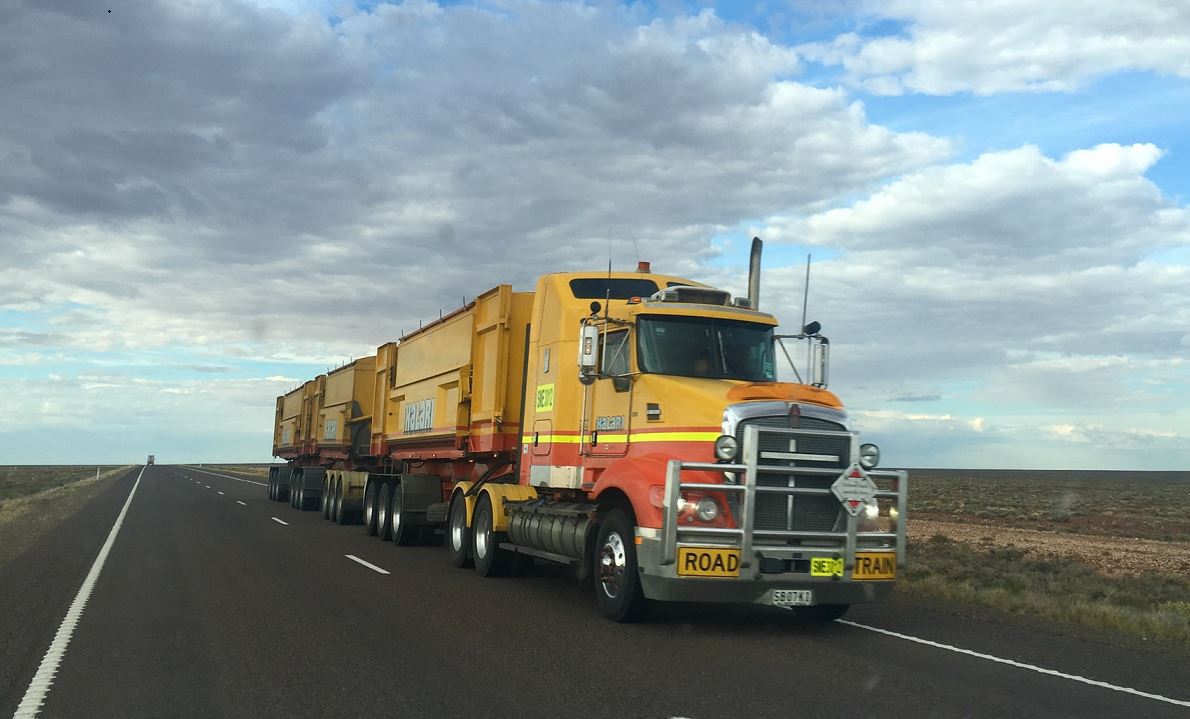 The number of moving services available to assist with a long-distance move might be overwhelming. We will be reviewing the Best Long Distance Movers of 2022.
Are you planning to move out to a new unit or town, and you want to transfer your personal goods. It's tedious and sometimes comes with issues. We are going to be reviewing some best long-distance movers.
Before we go right straight into it, there are some factors to consider when choosing the right company for a long-distance move.
Inexperienced organizations should be avoided because there is a significant risk of mistakes. Companies that are well-established should be welcomed.
Before selecting a company, make certain that they provide the services you require. This is one of the most typical blunders people make.
They should also have some form of guarantee or insurance in case something goes wrong. Take notice of this as well.
You could also look through the company's web reviews. We are aware that some of the evaluations are fictitious, but they provide an excellent perspective of the organization. Another thing to consider is how good their customer service is.
The cost of long-distance relocation in the United States and Canada is typically influenced by the weight of the items to be moved, the distance, how quickly the items are to be moved, and the time of year or month when the move takes place.
Some movers also provide consolidated shipping, which saves money by carrying multiple clients' belongings in the same cargo.
The pricing is determined by the volume of the items rather than their weight in the United Kingdom and Australia. Some movers may charge a flat fee.
We are going to outline a few companies' recommendations and give some reviews.
What are The Best Long Distance Movers?
1. Moving APT
This company is very popular. It was founded in 1999.
Moving APT is a registered interstate broker with insured moving teams that strives to transport your possessions promptly, safely, and securely.
Its skilled team has been handling interstate removals for over ten years and has supplied commercial and residential relocation services to over 500,000 consumers.
According to several internet reviews, the costs are quite exorbitant. However, it is well worth the money for solid warranties, excellent customer service.
Reviews
On Best Company Website, Moving APT was given a 4.2 rating out of 5 which is ok.
"I can't believe it!! I had a successful move! Moving Apt is undoubtedly wonderful! They provided me with as much as they could go help me. Full packing, great men, great price, accurate timing with everything! They never lied or procrastinated about anything. Nothing was damaged or broken when we checked the boxes later. We were simply thrilled! I appreciate their honesty and professionalism." Someone gave a review on the website.
On Consumer Affairs Website, Moving APT was also given a 4.2 rating out of 5.
"When the movers we had scheduled canceled on short notice, I called Moving APT, and they came through on short notice. The friendly, professional, hardworking crew moved us from FL to the NE; thanks for doing the (literal) heavy lifting to make our move possible. Highly recommend!", A user gave a review on the website.
2. Native Van Lines
This company is quite popular.
"Native Van Lines is a long-distance moving company capable of taking your life anywhere it needs to be, both household and commercial." According to the company website.
It serves all 50 states as well as the territories of the United States.
Let's go right straight to the reviews.
Reviews
On Yelp, users did not give the company much of a review. It was rated 3 out of 5. There were just 6 ratings on the website.
"My move was 1 bedroom apartment size all from a storage facility to another apartment. These guys were such a big help for my move! Their truck had more than enough room and they were really careful with my belongings but still fast. Their prices were reasonable and they were crystal clear with everything from the start. I would definitely recommend them in the future!", A customer said.
On Consumer Affairs Website, Native Van Lines was rated 3.6 out of 5. It has 130 ratings on the website.
"The movers were extremely careful in handling our antique furniture and ornaments. They had their own packing materials and boxes so all of the items were safely transported to the designated location and even labelled with tags – very thoughtful. I had my concerns, I admit, but luckily it all went smoothly – from packing and loading to transporting and unloading, everything was done in a professional and efficient manner. Thank you for your diligent job and considerate attitude." A customer said.
Note: The company does not offer car shipping.
3. Adams Van Lines
The company has been ON since 2002.
"Adams Van Lines aims to provide carefree relocation services to you and deliver a seamless experience." The website reads. "We can get packing, loading, and unloading completed at lightning speed saving you time and money."
Adams Van Lines is not as well-known as the first two long-distance moving companies. Check out the reviews below:
Reviews
On Yelp, Adams Van Lines was rated 4 out of 5. There were 60 reviews on the website.
"Professional and good value for the money. Everything set up online. They are very responsive. On the day of the money, movers were careful, timely and pleasant. I would recommend without hesitation." A customer said.
On Moving Feedback, Adams Van Lines was rated 4.5 out of 5, which is fantastic. There were 172 reviews on the website.
"Both the planners and movers at Adams van lines demonstrated a high touch of professionalism that exceeded my expectations. I am deeply grateful for the care with which the movers helped create a smooth experience for what could have easily become a stressful move halfway across the country." Another customer said.
Note: Except for international moving services, all moving services are offered.
4. iMoving – Online Moving Marketplace
iMoving.com is a marketplace that connects customers with movers around the country. Customers can move both locally and out of state.
It works with movers in all 48 states as well as Washington, D.C.
Storage, careful handling for antiques, auto transport, and full packing and unpacking are all available as extra services.
iMoving.com provides full-coverage insurance and will pay the movers up to seven business days after your move is completed, giving you time to settle any disagreements.
Reviews
On Yelp iMoving was rated 2 out of 5, There were 5 reviews on the website.
"This is the perfect way to get quotes for a move without having to contact 3-4 different moving companies. I provided the descriptions and measurements of the items I was moving, a living and dining room, and they provided me with the names of 5 local moving companies. I honestly probably wouldn't have contacted any of them independently as they were not large carriers. I picked a middle-priced carrier that had been in business for 16 years. They moved my items quickly and with zero damage. I have already referred several people to their site." A customer said.
On Moving Feedback, iMoving was rated 4.9 out of 5, There were 81 reviews on the website.
"I spoke with ****** from IMoving, he was so helpful from start to finish. I book my move right away and let IMoving move me from Florida to Texas. Super happy with my decision. Will recommend to anyone." A customer said on BBB. iMoving was rated 3.29 out of 5 out of an average of 7 customer reviews.
A local relocation with iMoving will likely cost between $150 and $900. Most interstate migrations range between $1,000 and $4,000 in price.
Note: Not accessible in all states (especially in Alaska or Hawaii)
5. Pricing Van Lines
Pricing Van Lines is a long-distance moving broker that has been in business for nearly 20 years.
After a research online, we must confess the company actally had few bad reviews for poor communication and damaged furniture but some people had no issues and gave the company some nice reviews.
Reviews
On BBB, Pricing Van Lines was rated 4.59 out of 5. There was an average of 88 Customer Reviews on the website.
"They showed up 15-minutes before the scheduled arrival time. They worked diligently. We ordered them lunch, and they waited until after the job was done to take a break and eat because they didn't want to break while "on the clock." We are moving again in several months and will use Pricing Van Lines again!", A customer said.
On My Moving Reviews, Pricing Van Lines was rated 4.4 out of 5. There was 208 reviews on the website.
6. MayFlower
Mayflower is a very popular company, you might have heard the name before. It is a moving company that offers full-service moves.
Mayflower only offers quotations after an in-home examination. House cleaning, auto transport, and furniture installation and disassembly are among the many services offered.
A long-distance transfer with Mayflower costs roughly $5,000 on average. The distance traveled, the weight of household products, and the time of year all have a considerable impact on the price.
Reviews
On Consumer Affairs, MayFlower was rated 3.9 out of 5. It had 729 ratings on the website.
"Mike and his unloaders were terrible. Boxes were put everywhere. They put some furniture together but not completely. Some boxes I had to move. Looked for my hand truck they took it. Had to buy another one. Went to lunch never came back. DO not sign paper work until satisfied. Very unhappy. Roger. Centerville Ohio." A customer said.
on US News, MayFlower was rated 3.2 out of 5. Check it out here.
7. Two Men and a Truck
With over 350 franchised locations globally, the firm is the largest franchised moving company in the United States.
They have over 380 locations in the United States, Canada, Ireland, and the United Kingdom.
Brig and Jon Sorber, two Lansing brothers, launched the company in the early 1980s. They performed moves in an old '66 Ford pickup truck to get extra spending money.
The company has been around for a long time but some users said it has hidden fees and bad customer service. However, they are one of the most used moving companies because of their experience and expertise.
Reviews
On Consumer Affairs, Two Men and a Truck was rated 3.9 out of 5. There were 786 ratings on the website.
"They delivered a Sierra Pacific new home window and door package to McPherson Kansas. Our warehouse is in Wichita and they were easy to deal with. Fast, very friendly guys, loaded everything with care, handled every with great care and no damage when they unloaded." A customer said.
On Product Review, Two Men and a Truck was rated 4.5 out of 5. There were 493 reviews on the website.
"Highly recommend Two Men and a Truck who sent the wonderful duo of Andre and Junior. These young men were courteous and polite, punctual and were in contact en route to our home. They were respectful of our property and showed incredible care and resourcefulness. Highly recommend and would request them personally in the future. The whole process from booking through to payment was a dream. Thank you!!!".
On Yelp, Two Men and a Truck was rated 3.5 out of 5. There were 152 reviews on the website.
"I've used Two Men and a Truck three times in the past five years, most recently last month. I keep coming back because they do a great job taking care of my stuff and getting it done quickly. Moving is the absolute worst between all of the preparations and stress. But at least with using Two Men and a Truck the process of getting my stuff from one place to another is easy."
Conclusion
A company cannot be 100% percent perfect. Take your time in making a solid decision. However, all of the businesses here are fine. Don't forget to read the reviews for each of the websites mentioned above.