The Dancing Tiktok Mardi Gras Guy, Steven Barbosa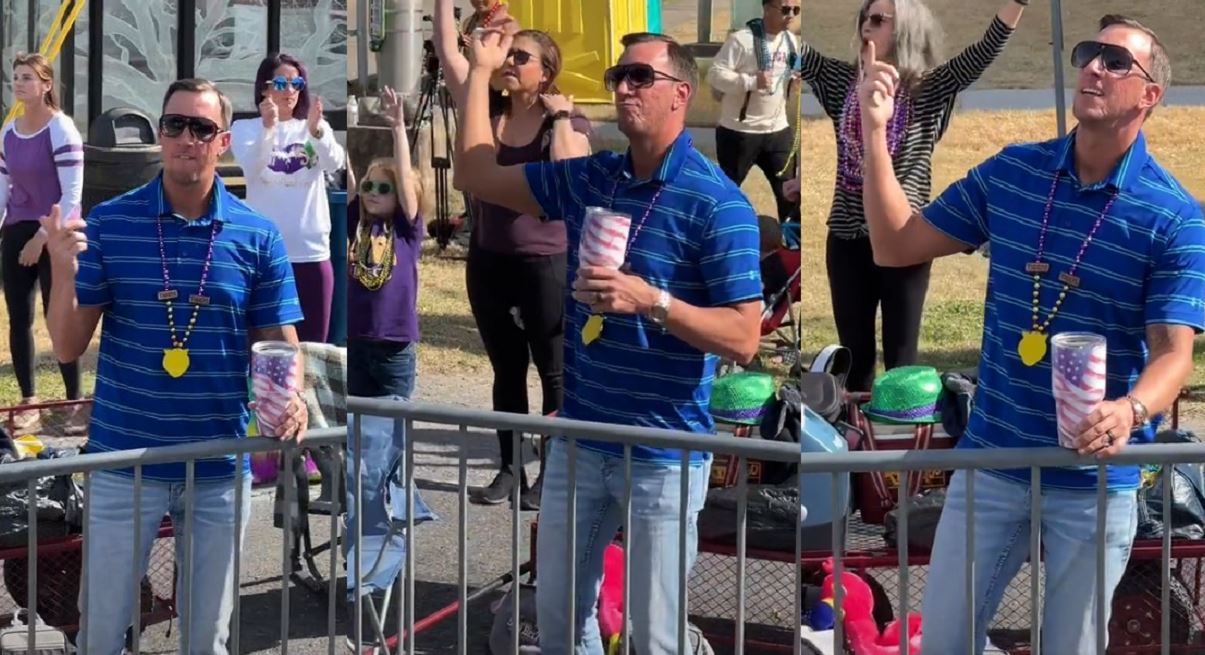 We will be talking about the dancing Tiktok guy from Mardi Gras, Steven Barbosa, and how he went viral on social media.
Let's dive in.
Steven Barbosa who is known as Mardi Gras Guy got into the limelight after a Tiktok video of him went viral. The clip has over 11 million views.
The footage was shot by Louisiana photographer John E Weatherall III on March 1st, 2022, during a Mardi Gras procession in Lafayette, Louisiana.
Barbosa is seen lip-syncing to Kevin Gates' song Thinking With My D while carrying a cup with the Stars and Stripes on it in the video.
Weatherhall the photographer told Daily Dot that he was driving past a Krewe De Krunk float when he decided to "just start recording."
"Overall, I'm just overwhelmed because I've always wanted my home town to be recognised," Weatherall said.
"My goal has always been to document the area I grew up in and capture moments, like Steven's rapping, so people can look back on them years from now."
The photographer added that he had numerous other recordings from the event, but one was the most popular.
There have been lovely reactions to the video.
However, Kevin Gates brought out the Mardi Gras Guy at his concert in Lafayette. Watch the video below and share your comment.