TikTok 'George The Monkey' is dead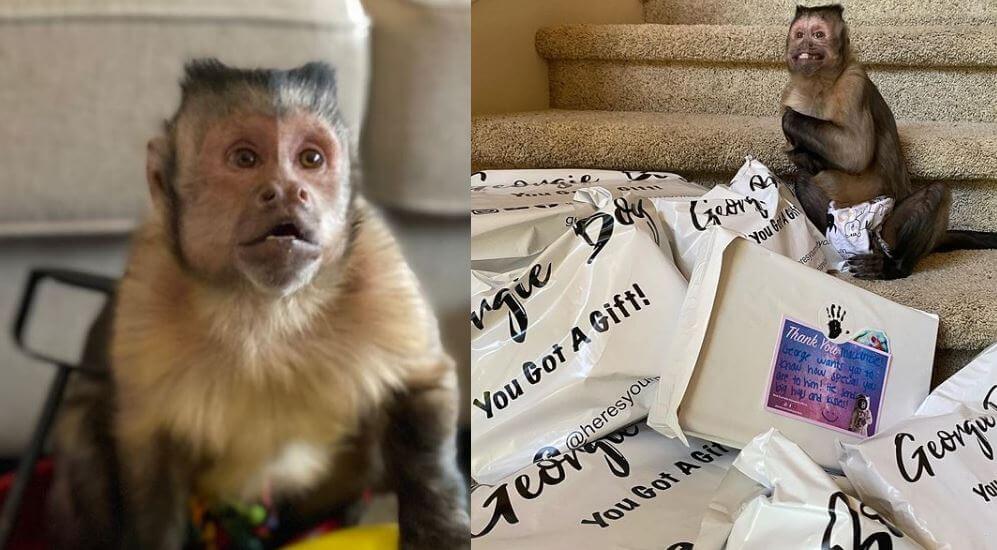 Popular TikTok monkey known as 'George The Monkey' has died.
George also known as @heresyourmonkeycontent has 17.6 million TikTok followers and 503k Instagram followers.
George regularly received mail from his followers all around the world, which frequently includes toys and snacks.
How 'George The Monkey' died
According to George's family, he started having complications when he went to the vet for a regular teeth check-up.
"George went to the vet for a regular check-up on his teeth. During, there were complications with the anesthesia, starting a long fight for his life. Through the fight, George was sent thousands of thoughts and prayers with the hope that he would make it" George's family wrote on Tiktok.
On June 7th at 4 PM Central, Georgie Boy passed away.
"George was a light when things seemed dark. And he was a reminder of the love that exists in all of us. Though the fun-loving life of George has left, his spirit of hope and love lives on." The family added.
"We love you, George."
Fans reactions on George's death
Fans of 'Georgie Boy' are sending tributes as the sad news goes viral on social media.
"Thank you for sharing George with us and making our lives that much brighter, he will be missed" One wrote.
"This is the worst news I've heard all year " Another said.
A man wrote: "Rip George. You always made me smile. We all love you buddy"
A lady wrote: "george brought me so much happiness and lifted me up on some of my hardest days. im so heartbroken. rest in peace george"
Another fan wrote: "No.. this can't be true.. my heart is so broken. I'm so so sorry for your loss.. Georgie was just unboxing his gifts. I'm so sorry.. May time heal the pain and fill your thoughts with beautiful memories of the sweetest boy.. Rest In Peace sweet angel."
Another fan said: "Oh Noooooo! So sorry. We are praying for you all. This is devastating news. We (our family) loved George"
A lady said: "I can't stop crying. So I can only imagine how his family is right now. RIP sweet boy!"
George The Monkey turned age 12 on May 18th, 2021. "It is George's 12th Birthday today! They grow up so fast!" His family wrote on Instagram.