Who is Truffles the cat? Kids are becoming confident in wearing glasses thanks to this kitty
A cat named Truffle is helping children feel confident in wearing glasses.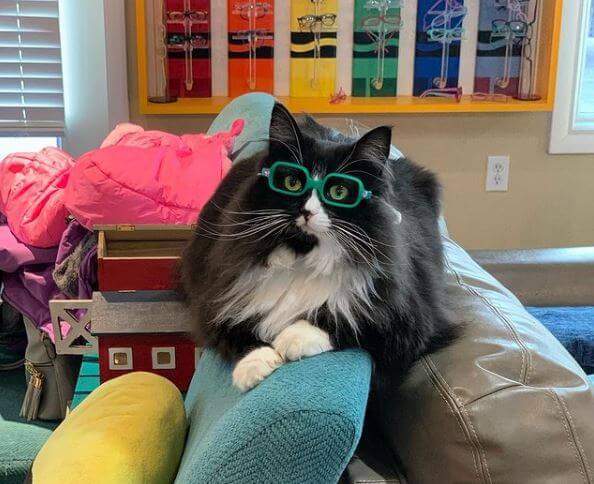 Truffles was spotted as a stray kitten at a church camp in Pennsylvania in 2016 and adopted by Danielle Crull and her family.
Truffles' Human Mother, Danielle Crull who owns a child's eyes clinic in Mechanicsburg, Pennsylvania, taught the little kitty how to wear glasses. Using the cat as a model helped children get over the insecurities of wearing glasses.
Truffles has been taught to wear various pairs of glasses without lenses, an eyepatch, and a pair of sunglasses with lenses to assist visiting kids feel more secure and overcome their fears.
At four months old, Truffles knew how to sit and offer high fives.
"The little act of wearing glasses put the children at ease and helped facilitate the fitting process," Danielle said.
Truffles also created a series of videos in which she teaches kids about what an eye test is like, where to store their glasses when they are not in use, and how to use the right glasses for outside.
The kitty was also used to help children suffering from Amblyopia, a fairly common childhood eye condition that affects 2-3 out of every 100 children, with an eyepatch on her glasses.
The kitty has been able to amass over 5k followers on Facebook and 14k followers on Instagram.