Video: Spirit airlines flight attendant kicking off family after two-year-old child refused to wear a mask sparks Twitter reactions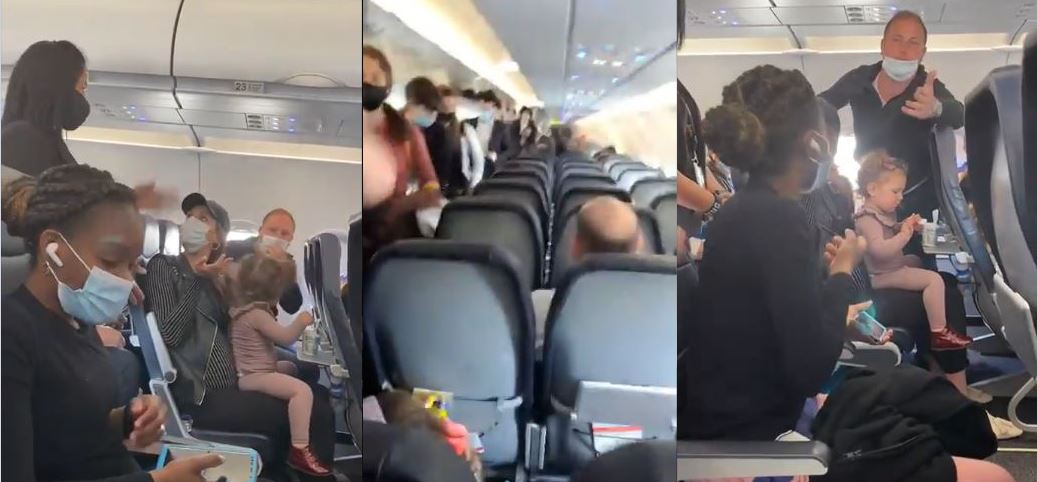 Spirit Airlines is facing criticism after a video appeared to show a flight attendant threatening to evict a family of four from an airplane because their two-year-old child was not wearing a face mask.
A family was just kicked off a Spirit Airlines flight from Orlando to NY by a flight attendant, because their two-year-old child who was eating, wasn't wearing a mask. The mother is 7 months pregnant, and they have a special needs child. The entire flight was deplaned.
Few minutes later, The flight attendant who ordered the family off the flight was later removed, and the family was allowed back on.
Watch video below: