Brandon Frankel Net Worth Is Here (Updated)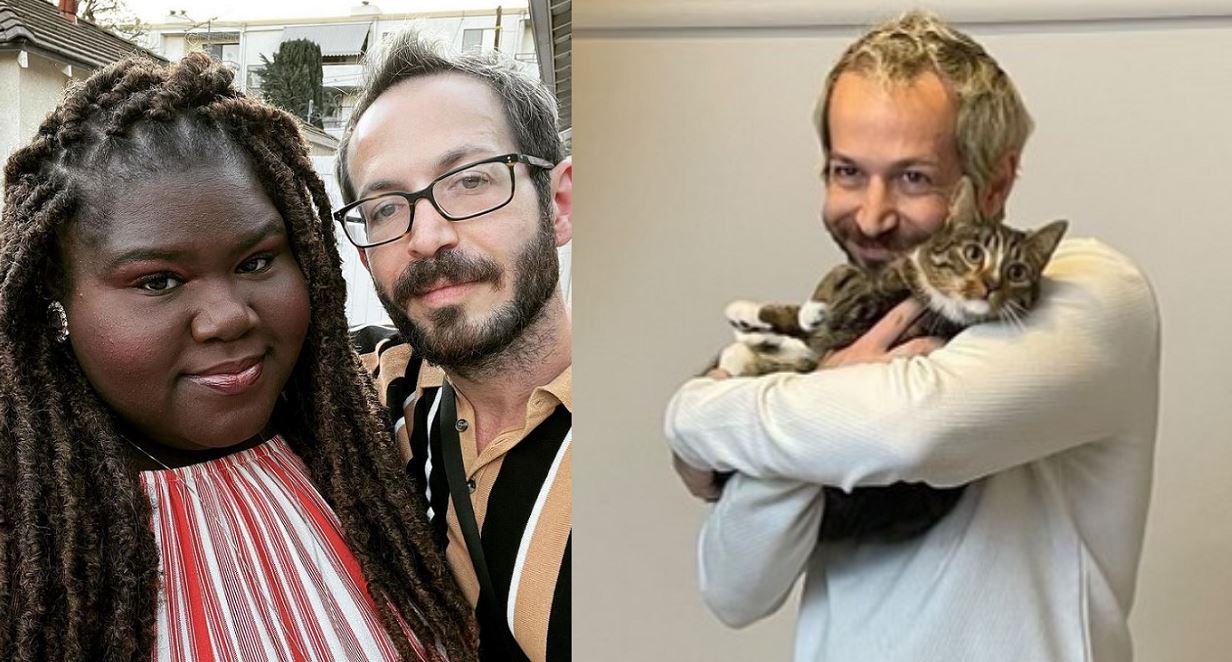 Empire actress Gabourey Sidibe is engaged with her partner Brandon Frankel. Read more below to learn about Brandon Frankel Net Worth.
"It's weird that people think we're already married but I guess our hearts and intentions for each other are just that clear to see. My BFF proposed and now I get to hold him forever. The funniest man I've ever met. The sweetest human to exist." Gabourey went to Instagram to announce the happy news and show off her engagement ring.
She added: "@brandontour made up a song for when i put my bonnet on at night. The second I look a bit stressed and overwhelmed, he jumps into action to take over what he can for me."
"Every moment with him is a joy. He is the partner i thought I was too independent to need. I've learned so much about myself through him and I feel grateful and excited to learn more about the entire world with him by my side."
She concluded the gushing post: "My partner, my best friend, my cats' daddy, my mans, my heart, my fiancé!!!'"
Brandon Frankel also wrote on Instagram; "I asked my best friend to marry me, and she said "YES"! So excited to spend the rest of my life with the most amazing, hilarious, beautiful, and inspiring woman I've ever known. I couldn't imagine a life without you. We make the best team, and we make everything fun and memorable. I liked it, so I put a 💍 on it. Love you to the moon and back @gabby3shabby".
Brandon Frankel is a marketing and branding specialist.
He has worked for Cameo, a Chicago-based firm that gives personalized video shoutouts, according to his LinkedIn profile. TIME Magazine named the company one of the "50 Most Genius Companies."
Brandon is the founder of Contra Inc, a talent representation, brand partnership, and marketing firm. Between May and July of this year, he worked in a similar capacity at LiveXLive Media.
He worked as a freelance consultant for Sony Music Masterworks from October 2019 to May 2020. Brandon has also worked at Paradigm Talent Agency for nearly three years.
His age is estimated to be in his 40s based on his work experience.
Brandon Frankel Net Worth
Brandon Net worth is estimated to be around $1.5 million.
Brandon was named one of Billboard Magazine's branding power players in 2017.
"Frankel has racked up frequent-flyer miles in pursuit of branding opportunities for his clients, traveling to Mumbai with Major Lazer for the opening ­ceremonies of the Indian Premier League cricket finals and to a mall in Moscow with Yung Lean for a Calvin Klein campaign," the magazine wrote.
Brandon Frankel Instagram is @brandontour. He has 86.8k followers and Gabourey Sidibe Instagram is @gabby3shabby. She has 1.9 million followers.
Gabourey Sidibe talked about her wedding plans with fiancé Brandon Frankel in a recent interview. She described her dream of an unconventional wedding with no bridesmaids and a non-white gown.
'It cannot be a traditional wedding. Really, it can't be. I don't want anything done the traditional way,' She told the magazine while on the cover of their most recent issue. 'I'm super against tradition. I definitely don't need a white dress.' 
She added: "My favorite look [from the shoot] was the pink African print. Honestly, whatever I wear on the wedding day will probably be African print. It might have a little white, so it looks like a wedding dress, but it's definitely going to be colorful."
The couple met on Raya, a membership-based dating app sometimes referred to as "celebrity Tinder," and went on a seven-hour first date.
'I have a real fight or flight personality,' the actress said. 'I was kind of dodgy and scared quite a lot in the very beginning of our relationship. [Then, during the pandemic] I just started trusting him.' 
She also said: "I really realized that like, this guy's not going to disappear, you know? And my big fear was that, if I loved him, he would just poof and disappear. So, I was playing my cards very close to my chest."
They've reportedly been dating since Frankel published a photo of his 'queen' beaming alongside him in Los Angeles in May of 2019.