Sand Cloud Net Worth 2022: How They Started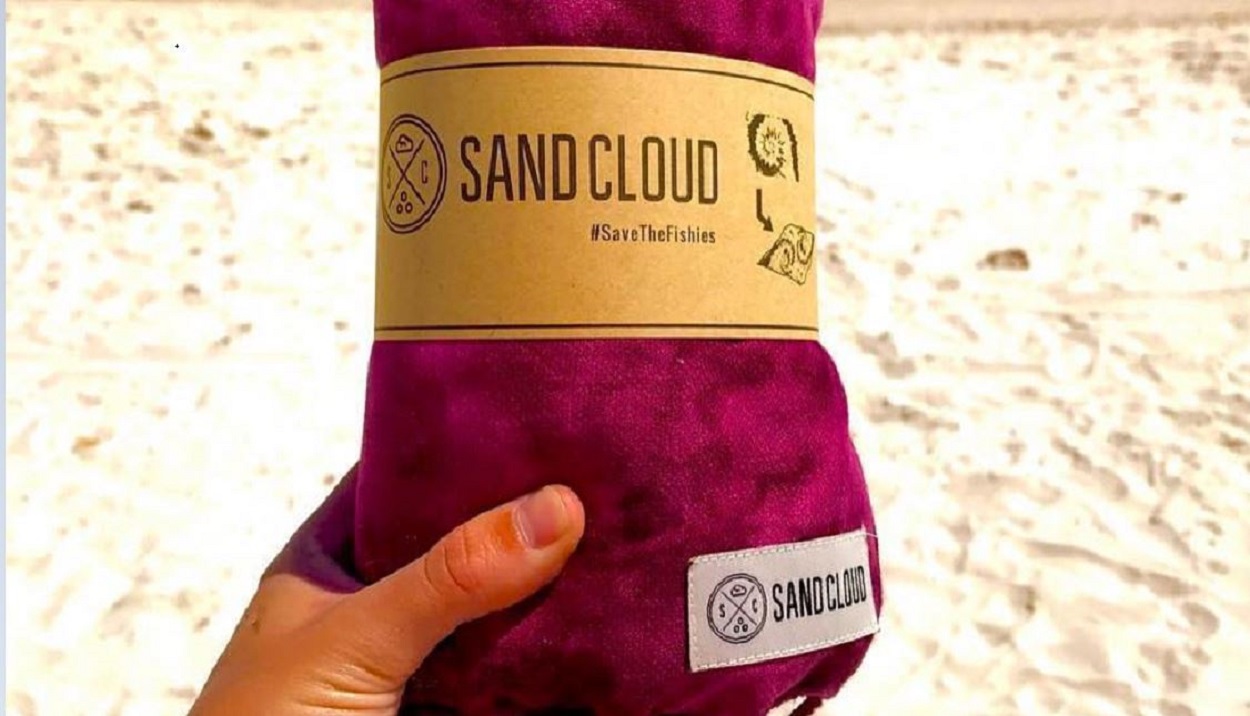 Sand Cloud sells environmentally friendly and thoughtfully designed swimwear, towels, clothing, and accessories.
Sand Cloud's first product, a beach towel, caught the attention of Shark Tank investors, and the company signed a deal with Robert Herjavec. The Pacific Marine Mammal Center named the brand Philanthropist of the Year, Inc Magazine named it one of the fastest-growing companies, and it has partnered with organizations such as Ryan's Recycling for beach cleanups.
As of 2022, Sand Cloud Net Worth is $15 million. Continue reading below to learn more about the company.
How Sand Cloud Started
Sand Cloud was founded by Bruno Aschidamini, Steven Ford, and Brandon Leibel.
Before the birth of Sand Cloud, the friends were selling life insurance from a call center in San Diego. They had a dream to quit their corporate jobs and build lives where they were in charge.
Ford and Leibel, both 26, met while studying at San Diego State University. They took the first jobs they could find after graduation that would allow them to stay in the area. At the life insurance call center, they met Aschidamini, 31.
Living in California had inspired Ford and Leibel to create a product that would help people take better naps on the beach. So the friends ordered a few dozen beach towels and travel pillows from a discount website and had the pillows sewn to the towels by a local seamstress. Cloud Nine was the name given to their product. Aschidamini paid $20 for the first one.'
They were soon selling their product for $20 to family and friends, but they were barely breaking even. They gave up on starting a business because they were dissatisfied.
By April 2014, Leibel and Aschidamini had left the call center. Leibel spent his time learning to play the guitar by watching YouTube videos and driving an Uber to pay his bills. Aschidamini had spent a few months in Thailand detoxing from corporate-cubical life before launching a one-man life insurance brokerage from his living room in San Diego.
The friends, who were determined to build Sand Cloud together, began by being extremely frugal. Aschidamini gave up his lease, and the three of them moved into a two-bedroom loft apartment.
"We are making rice and beans every single day trying to live as cheaply as possible," says Ford, who had joined Leibel as Uber driver to bring in some money.
Aschidamini, who excels at technical business paperwork, worked from home to establish trademarks, the legal framework for the company, and other startup logistics such as sourcing towels.
The co-founders raised $5,000 each from their families and maxed out several credit cards to purchase their first shipment of towels.
Sound Cloud had spent $30,000 in just one summer and had almost no sales to show for it.
Everything Changed after Shark Tank
Leibel had been applying for years to be on ABC's hit entrepreneur show "Shark Tank." Finally, the Sand Cloud application was approved in 2016.
"I wanted to be on 'Shark Tank' before we even quit our jobs," says Leibel. "I was obsessed with 'Shark Tank."
Robert Herjavec invested in them after hearing their pitch on the show. (The episode aired in February 2017 with a $200,000 investment in exchange for 15% of the company.) The money was used by the three friends to improve the company's website and purchase inventory that was desperately needed to fuel growth.
Reference: CNBC.