Cardi B has this to say about 'Celebrities Who don't shower'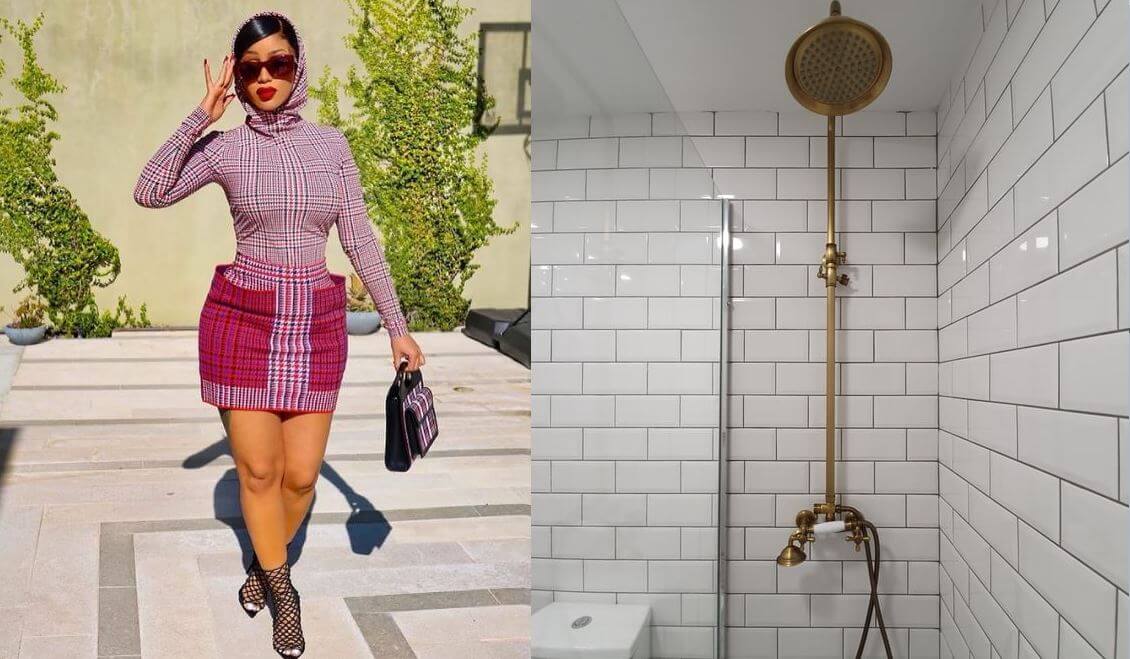 Cardi B talks about celebrities who don't shower.
The WAP singer went on Twitter on Tuesday to talk about celebrities who don't take their bathe regularly. "Wassup with people saying they don't shower? It's giving itchy." The rapper tweeted.
Jake Gyllenhaal is the latest celebrity to say that he doesn't think bathing on a daily basis is "essential."
Gyllenhaal, 40, told Vanity Fair last week while promoting Prada's Luna Rossa Ocean fragrance, "I find bathing to be less and less necessary at times."
"I do believe because Elvis Costello is wonderful, that good manners and bad breath get you nowhere. So I do that. But I do also think that there's a whole world of not bathing that is also really helpful for skin maintenance, and we naturally clean ourselves."
Mila Kunis, 37, and Ashton Kutcher, 43, have recently revealed that they only bathed their children. "I didn't have hot water growing up as a child, so I didn't shower much anyway," Kunis said.
Kutcher added: "I wash my armpits and my crotch daily, and nothing else ever. I got a bar of Lever 2000 that delivers every time."
"I'm the opposite of a 'not washing themselves' celeb," Dwayne "The Rock" Johnson, 49, tweeted Friday.
"Shower (cold) when I roll outta bed to get my day rollin'. Shower (warm) after my workout before work. Shower (hot) after I get home from work." the "Jumanji" actor added.
Jason Momoa chimed in as well, telling Access Hollywood on Monday, "I'm not kicking off any new trends. I shower, believe me."
"I'm Aquaman," Mamoa, 42, added. "I'm in the f–king water. Don't worry about it. I'm Hawaiian. We got saltwater on me. We good."
Twitter reacts
There have been several reactions on Twitter after Cardi B started the discussion on Twitter.
A man said: "This IS IS The WORST discussion about showering I've seen. You should /and need to shower every day and that's It!!! Especially children.(not only when they smell bad) . We ARE human beings, not Animals. Even Animals ARE cleaner than some humans. #showerfun".
A lady said: "Right I can't even imagine without showering once a day .no matter what American dermatologists said "we don't need to shower every day, our skin is natural microbiome" pls even if you don't want to use soap or shampoo, y'all should pour your whole body with water once a day".
Another said: "I never seen anyone say they don't shower. Having said that, it's like a world of weirdos out here atm."
One said: "If you're not going anywhere, screw it. Chill until you bother yourself. But don't go to the store smelling like a broiled badger taint covered in month-old fry grease."