Did YNW Bslime Die? YNW Melly Little Brother Death Rumour (Fact Check)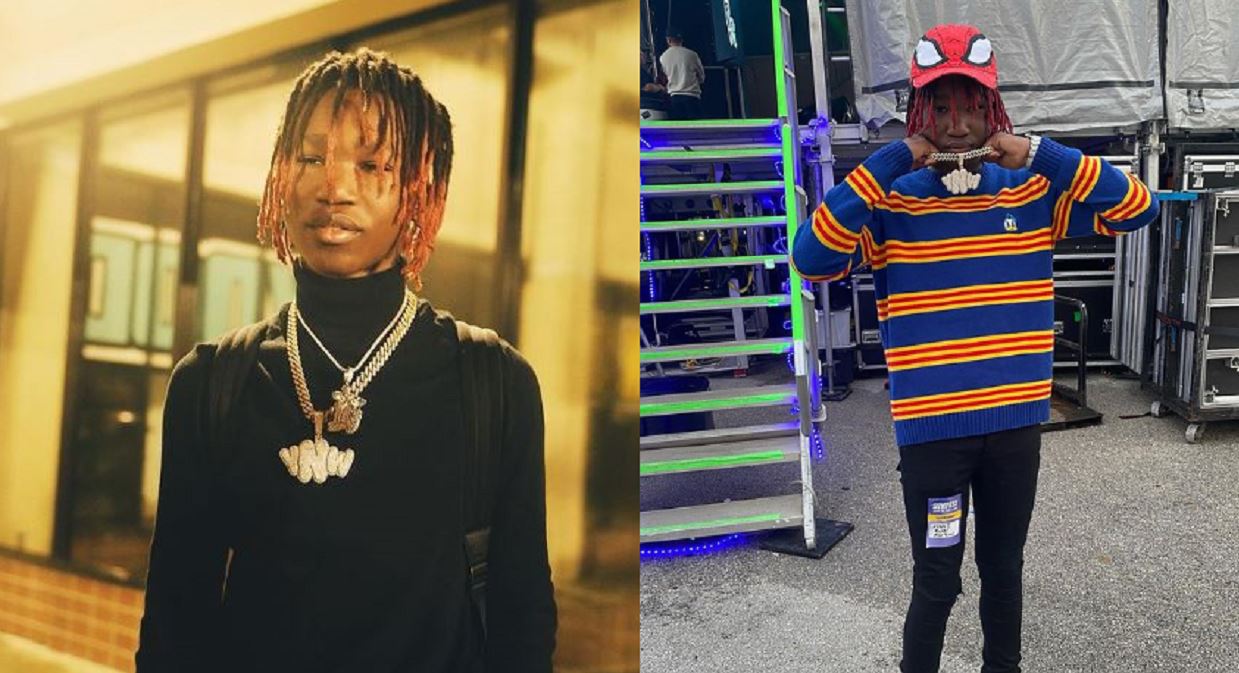 YNW Bslime is a rapper and songwriter. He is YNW Melly's Little Brother. He rose to fame after the release of a song in 2019 titled, "Slime Emotions". The video got over 12 million views.
There is a rumor going around the internet about the death of YNW Bslime. He was alleged to have been shot and killed at a performance at a nightclub in LA.
The fake report reads;
"The rapper Ynw Melly who is serving time in jail for two counts of first-degree murder, his kid brother Ynw Bslime who was shot and killed at a performance at a night club in LA. The criminal who killed Ynw Bslime is none other than rapper NLE Choppa. Who is an opposing gang against Bloods which Ynw Melly Ynw Bslime's older brother is in. There was no reason that we know of for this murder but investigators beleive that NLE Choppa had some beef with Bslime's brother. It is very hard to believe such talent and potential had to be gone so soon and at such a young age. He had many hits such as Slime Dreams and Slime Emotions. NLE Choppa is being charged with murder and is being taken to court by Bslime's Label. They are going to have a court meeting on the 23rd of Febuary. They stated in a tweet "If NLE Choppa doesn't end up in jail we finna kill em".
Verdict: False
YNW Bslime is not dead. The website that shared the news is a satirical website that shares humorous stories, fantasy, and fiction.
He recently drop new music titled, "Don't Kill My Vibe". You can watch the video below.
Who is YNW Bslime?
Brandon King, the 14-year-old African-American rapper YNW Bslime, was born on April 10th, 2007 in Gifford, Florida, United States.
He was raised by his mother, Jamie Demons King, and two elderly siblings. Bslime was born in Gifford, Florida, but his family moved to Miami, Florida in 2018.
YNW Bslime's music career began in October 2018 when he was given the opportunity to freestyle rap at the New Era recording studio. His elder brother, YNW Melly, had an influence on his career choice.
BSlime's older brother, according to Pitchfork, basically forced him to come to the studio with him. Melly would threaten BSlime not to use his credit card to buy more V-Bucks if he didn't come with him to the studio in between Fortnite battles. The rapper then encouraged his younger brother to try freestyling, much to everyone's surprise.
BSlime, even as a preteen, clearly had a talent for freestyling, similar to his older brother. It wasn't long before he began creating his own music.
"Hot Sauce," BSlime's first single, was released in July 2019.
Later that year, in September 2019, he collaborated with Lil TJay on a remix of the song. The song's official music video, which was released on December 7th, 2019, currently has over 10 million views.
He released "Free Melly (YNW Melly Tribute)" in August 2019 as a tribute to his brother. You can listen to the audio below.