Dwayne Haskins Daughter?
Does Dwayne Haskins have a daughter? What we know.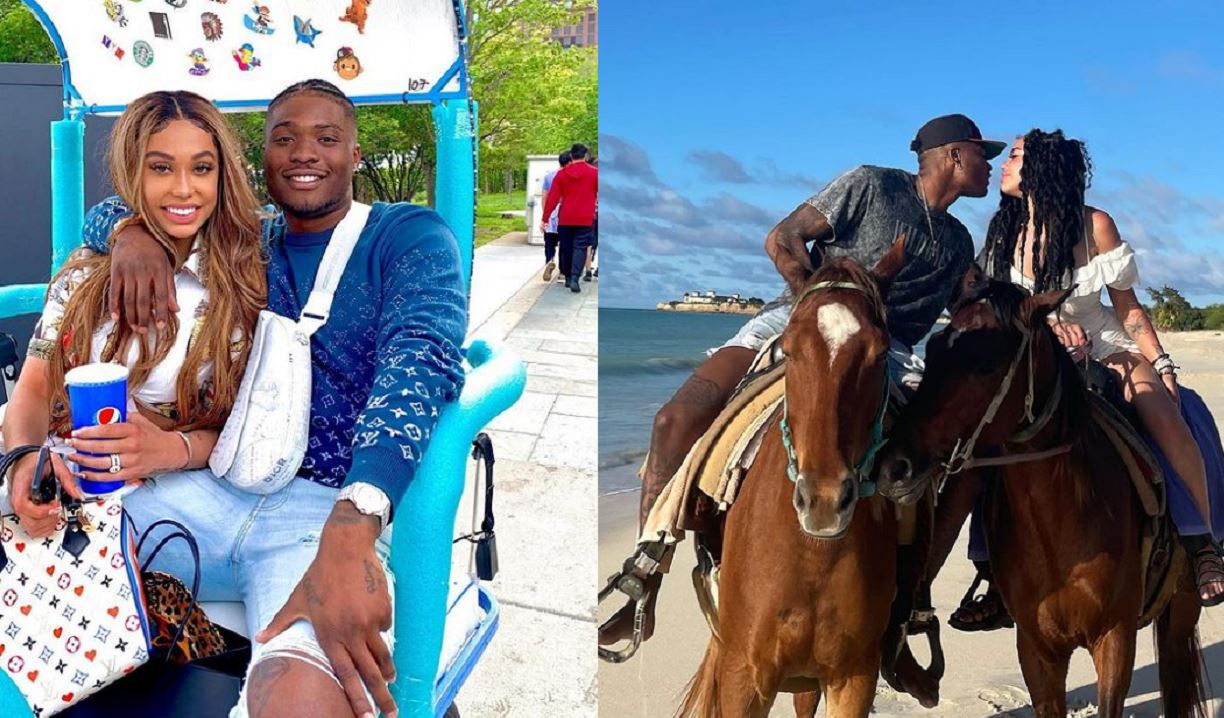 A 24-year-old quarterback for the Pittsburgh Steelers, Dwayne Haskins, died on  Saturday morning after being struck by a vehicle.
Dwayne Haskins does not have a daughter but he has a wife named Kalabrya Gondrezick. The couple got engaged in July 2021. "Couldn't make you wait forever, for forever This is forever." He wrote on Instagram.
The NFL player was practicing in South Florida with other quarterbacks, running backs, and wide receivers on the club, including Mitch Trubisky, Najee Harris, and others.
"I am devastated and at a loss for words with the unfortunate passing of Dwayne Haskins," Steelers coach Mike Tomlin said in a statement. According to ESPN.
"He quickly became part of our Steelers family upon his arrival in Pittsburgh and was one of our hardest workers, both on the field and in our community. Dwayne was a great teammate, but even more so a tremendous friend to so many. I am truly heartbroken. Our thoughts and prayers are with his wife, Kalabrya, and his entire family during this difficult time."
"We are devastated to hear the news of the tragic passing of Dwayne Haskins Jr.," Washington co-owners Dan and Tanya Snyder said in a statement.
"He was a young man with a tremendous amount of potential who had an infectious personality. To say we are heartbroken is an understatement. Our hearts and prayers are with the members of Dwayne's family and all of those who knew him and loved him."
Haskins was known by the nickname Simba, which he got from the main character in the 1994 film The Lion King. Because he had an afro at the time that reminded his mother of a lion's mane, he adopted it as a child.
He drew inspiration from the nickname and the film's coming-of-age plot and utilized it to launch his own apparel line, Kingdom of Pride.