Did Dwayne Haskins Commit Suicide and Was He Driving?
Dwayne Haskins death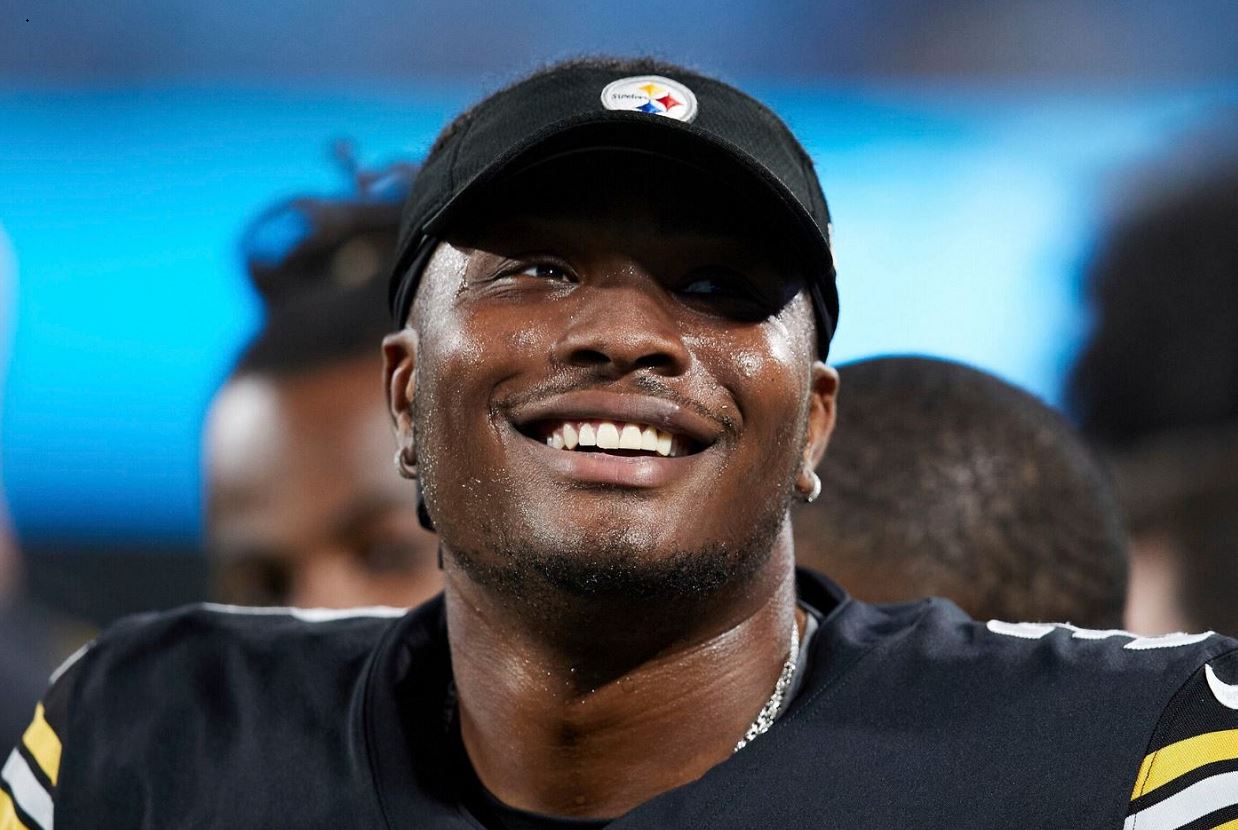 So sad. Dwayne Haskins has been confirmed dead on Saturday morning after he was struck by a dump truck.
Dwayne Haskins did not commit suicide, The Pittsburgh Steelers quarterback was walking down a highway in South Florida when he was hit by a vehicle.
Dwayne Haskins was not driving,  he was walking on a South Florida highway "for unclear reasons" and attempted to cross when he was hit by a dump truck. According to Florida Highway Patrol.
"He was attempting to cross the westbound lanes of Interstate 595 when there was oncoming traffic," Miranda said in an emailed statement. ESPN reported.
Haskins was pronounced dead at the scene.
"I am devastated and at a loss for words with the unfortunate passing of Dwayne Haskins," said Steelers head coach Mike Tomlin.
"Dwayne was a great team-mate, but even more so a tremendous friend to so many. I am truly heartbroken,
"He quickly became part of our Steelers family upon his arrival in Pittsburgh and was one of our hardest workers, both on the field and in our community.
"Our thoughts and prayers are with his wife, Kalabrya, and his entire family during this difficult time."
The reason why Haskins was crossing the highway is unknown, however, the accident caused the highway to be closed down for hours. "It is an open traffic homicide investigation." according to Florida Highway Patrol spokesperson Lt. Indiana Miranda.
"We are devastated to hear the news of the tragic passing of Dwayne Haskins. He was a young man with a tremendous amount of potential who had an infectious personality." Washington Commanders co-owners Daniel and Tanya Snyde said.
"To say we are heartbroken is an understatement. Our hearts and prayers are with the members of Dwayne's family and all of those who knew him and loved him."
There have been several reactions on Twitter following the death of Dwayne Haskins.
Gil Brandt, a prominent NFL executive, apologized on Twitter following Dwayne Haskins' death for making disrespectful remarks about him.
Brandt chastised Haskins for leaving Ohio State too soon and for doing "silly things" like walking on a highway during a radio interview with NFL Radio.
Brandt said:
"He was a guy that was living to be dead."
"It was always something" with Haskins
"Maybe if he stayed in school a year he wouldn't do silly things [like] jogging on a highway."
He apologized.
"This morning while learning of Dwayne Haskins' passing, I reacted carelessly and insensitively on a radio interview." He said. "I want to apologize to Mr. Haskins' family and anyone who heard my poor choice of words. I truly apologize. My heart goes out to his family at this difficult time."
See more reactions to his death below.
"Dwayne meant so much to so many people. His smile was infectious and he was a guy you wanted to be around. We are all in shock about losing him. We are going to miss the heck out of him as well. We lost you way too early. Luckily I got a chance to get to know you. RIP DH"
"An Ohio State fan came to Ohio Stadium to pay his respects to Dwayne Haskins just now, leaving behind an Ohio State mini-helmet and a headband. Two jerseys were already hung from the gates and flowers were placed in his memory."
"Before today's game, a moment of silence was held in honor of Dwayne Haskins. Our thoughts and heartfelt condolences are with the Haskins family, Dwayne's teammates, and all of Steelers Nation"
"Ohio State student Adam Whitman plays a rendition of 'Carmen Ohio' in front of the Dwayne Haskins memorial at Ohio Stadium."
"The Dallas Cowboys are deeply saddened by the passing of Dwayne Haskins. Our hearts go out to the Haskins family, Pittsburgh Steelers and Steelers Nation for their tragic loss."