Meet Las Vegas Raiders Davante Adams Wife, Devanne Villarreal and Kids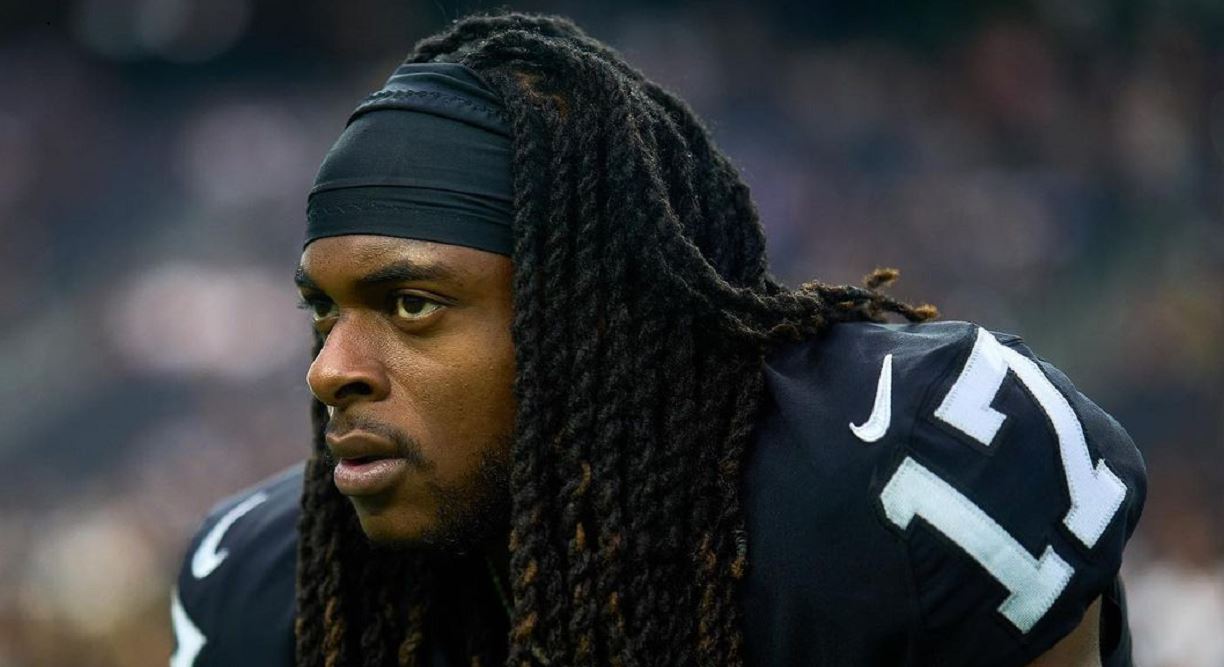 Davante Lavell Adams is a wide receiver for the National Football League's Las Vegas Raiders (NFL).
He attended Fresno State and was drafted in the second round of the 2014 NFL Draft by the Green Bay Packers. Adams has a beautiful wife, Continue reading below to learn more about his wife and kids.
Adams married Devanne Villarreal on June 2, 2018.
The couple were college sweethearts.
Villarreal was born in 1993, in Salinas, California to parents Gustavo Villareal and Barbara Davis.
Her father is of Mexican descent and her mother, who is a former fitness model, is caucasian.
Villarreal graduated from Everett Alvarez High School before attending Fresno State where she met Adams.
The pair began dating for several years and she was by his side on draft day when cameras cut to his family's reaction.
In 2017, Adams proposed to Villarreal in the Bahamas. He surprised her by telling her they were going there for a photo shoot. 
In 2018, Adams and Villarreal were married at Pebble Beach in Monterrey County, California.
The couple has two kids together.
"My life been full of blessings…happy to announce the biggest one yet. Baby girl Adams will be joining us in September", They announced the news that they were expecting their first child on July 4, 2019.
The couple welcomed their firstborn on Sept. 20, 2019.
On May 8th, 2022, Adams revealed his second child. "Happy Mother's Day to my beautiful wife. One of the strongest people in the world and best mom there is. " He said on Instagram.
"Oh yea…meet our newest creation Dezi Lynn Adams".
The name of his first kid is Daija Leigh Adams and the second is Dezi Lynn Adams.
Las Vegas Raiders
On March 18, 2022, the Packers traded Adams to the Las Vegas Raiders in exchange for their 2022 first-round pick and a second-round pick.
Along with the trade, Adams agreed to a five-year, $141.25 million contract, making him the highest-paid wide receiver in the NFL at the time.
The trade also reunited Adams with his college quarterback Derek Carr, with whom he played from 2012 to 2013.
"Today marks the start of a new chapter in my journey and while I'm incredibly excited to get to work for Raider Nation, I can't help but to also think about the people and memories that've made my last chapter so special." Adams told his fans after leaving the Packers.
"To the Packers organization, I can't thank you enough for seeing in me what no one else did. That phone call back in 2014 was one of my most memorable moments and I promised myself then that I would do everything in my power to repay you for taking a chance on me. We accomplished a lot together and even through the tough times, you always had my back and your trust in me has never wavered. For that I'm forever grateful.
"To all of my teammates over these past eight years, you made coming to work every day worth it. The relationships I've made here will stick with me for the rest of my life and I'm incredibly lucky to have gone to battle with you every Sunday. I appreciate you for believing in me and for challenging me to be better every single day.
"Lastly, to the city of Green Bay and it's fans…putting on the green and gold jersey and competing for you has been one of the greatest honors of my life. From day one, you welcomed a kid from the Bay with open arms and made me and my family feel at home there. I can never repay you for your gratitude, but just know that this city will forever hold a special place in my heart. As I say farewell today, I can only hope that I've made all of you as proud of me as I am to have represented the city for the past eight years."