Kalabrya Gondrezick: Dwayne Haskins Wife Photos
Check out Dwayne Haskins Wife Photos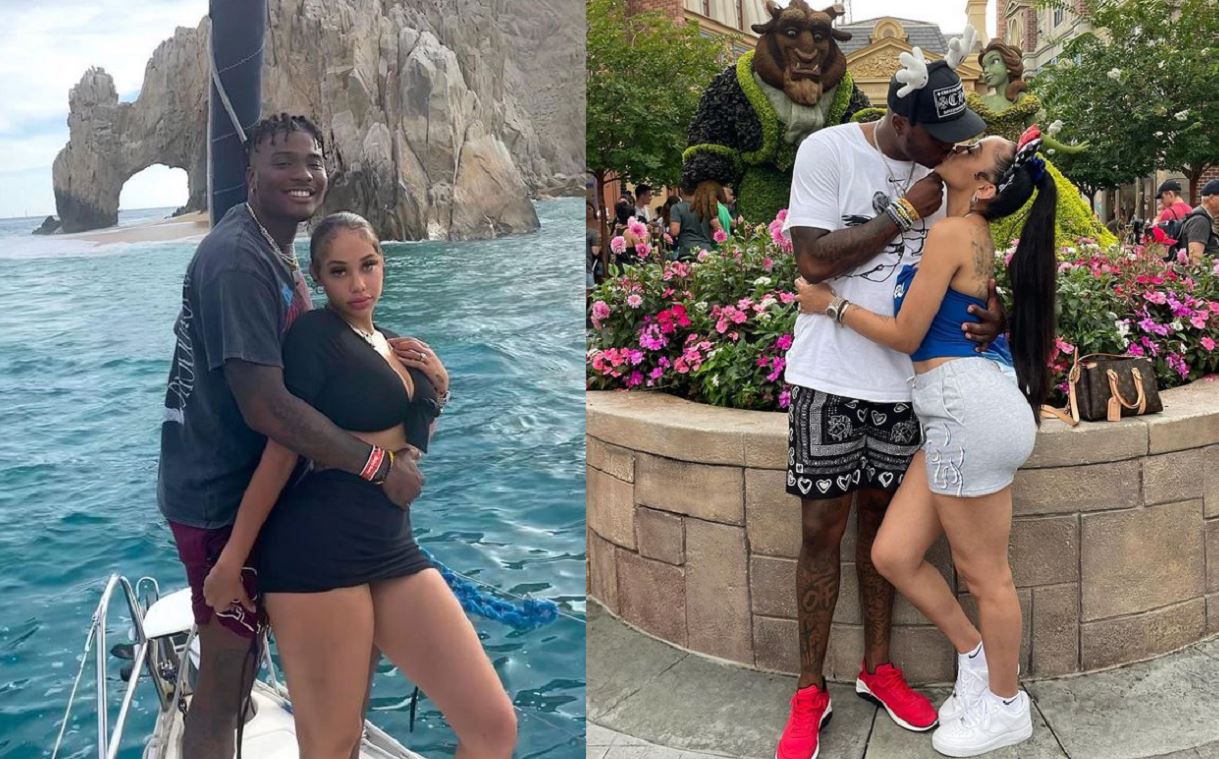 Dwayne Haskins died on Saturday morning after he was struck by a dump truck. Dwayne has a wife, Kalabrya Gondrezick. Check out her pictures below.
On Sunday, July 11, 2021, Dwayne announced his engagement to his long-time girlfriend Kalabrya Gondrezick. "Couldn't make you wait forever, for forever This is forever.." #4LifeHer", He wrote on Instagram alongside a picture of his wife flaunting the ring.
The engagement ring looks quite expensive going by the video Haskins shared on Instagram.
For those who don't know his wife, Kalabrya Gondrezick was born July 27, 1997, in Benton Harbor, Michigan, by her mother and father, Grant Gondrezick and Lisa Harvey-Gondrezick.
In the state of Michigan, Kalabrya was a finalist for the Miss Basketball Award in 2015. In 2021, She was arrested for domestic violence following an incident inside a Las Vegas hotel room.
The domestic dispute was between Dwayne Haskins, 24, and his wife Kalabrya Gondrezick-Haskins, 26, at the Cosmopolitan Hotel and Casino in Las Vegas.
Officers were dispatched to the hotel at 2:30 a.m. on July 3 for a domestic complaint, according to a police report. Haskins was brought to the hospital after suffering a "facial injury."
According to court documents, he informed officers that his wife had punched him in the face. "I want her out of my room, she hit me and cut my lip open." Haskins told a hotel security officer.
During the fight, he lost a tooth. According to the arrest report, investigators discovered a piece of a tooth next to the bedroom closet when they searched the hotel room.
However, Haskins allegedly told detectives that Gondrezick-Haskins was "furious" with him because he went to a nightclub with friends instead of waiting for her.
Gondrezick-Haskins appeared in court on August 3, 2021, on a felony charge of battery and domestic violence resulting in bodily harm. according to KTNV.