Kanye West and Chaney Jones 'New Girlfriend' at a Laker Game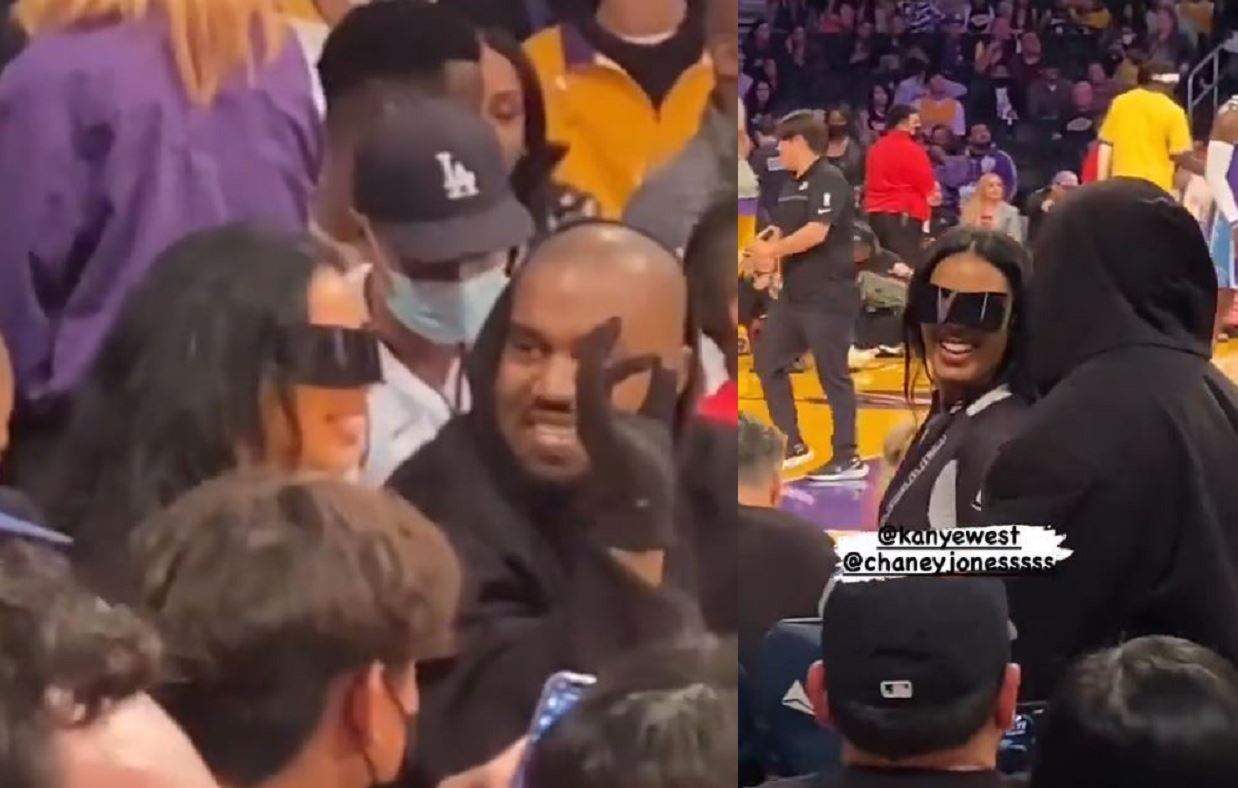 The two love birds, Kanye West and Chaney Jones were spotted together at a Laker Game. The video with his new girlfriend has got people reacting on social media.
The two were together to watch the Lakers face off against the Washington Wizards on Friday evening, March 11.
The 22-time Grammy winner dressed down for the game in a sweatshirt, faded black trousers, and his characteristic Balenciaga galoshes. His 24-year-old lover, who resembles his ex Kim Kardashian, donned black sunglasses, a plunging blouse, and skintight black leather trousers.
The outing coincides with his ex-Instagram wife's debut with her current boyfriend, Pete Davidson.