NBA Youngboy records new song through the jail phone says daughter got covid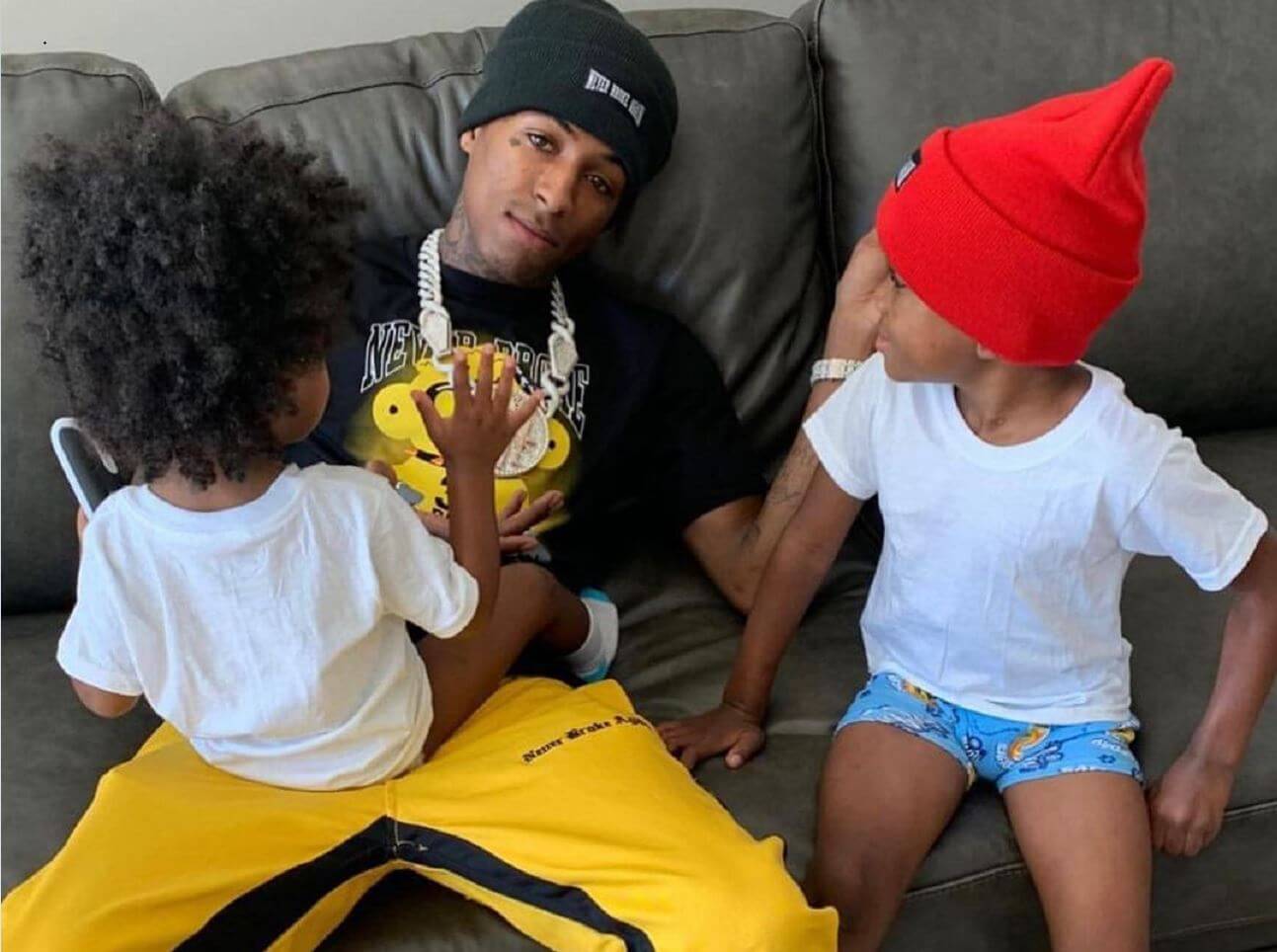 NBA Youngboy releases a new song from his prison phone. He reveals that his daughter has Covid-19 and that he wants to remain at home with his children.
Quotable Lyrics: "I got 4 walls to myself sitting inside of here ain't got no bail they just want me for to fail they don't wanna see me win at all I know they happy that I'm gone i guess this make them proud my youngest daughter she got covid how a guy wanna change I can bet my feeling lonely famous but right now I'm lonely…."
Listen Below:
NBA Youngboy Arrest
Rapper NBA YoungBoy was detained by the FBI on Monday (March 22) in Los Angeles after allegedly escaping from LAPD officers during an attempted traffic stop on an outstanding warrant.
According to Baton Rouge's WBRZ, the 21-year-old MC (born Kentrell DeSean Gaulden) was apprehended after Los Angeles police attempted to pull him over on an outstanding federal warrant.
Following a brief pursuit, Gaulden (also known as YoungBoy Never Broke Again) apparently stopped the car and fled on foot, prompting authorities to dispatch a K-9 team to hunt him down. Officers from the Los Angeles Police Department allegedly discovered a weapon in his vehicle, however, WBRZ stated that it was unclear whether it belonged to the rapper.
Gaulden pleaded not guilty to one count of felons in possession of a firearm and one count of possession of an unregistered firearm before Magistrate Judge Scott Johnson via video from the St. Martin Parish prison. The two accusations originate from an arrest in Baton Rouge in September 2020. WBRZ reported.
In September 2020, Baton Rouge police were called to a parking lot where Gaulden and a group of other guys were recording a music video. Officers discovered a number of pistols and rifles at the site.