Nicki Minaj's son Papa Bear 'disrupts' rapper's IG Live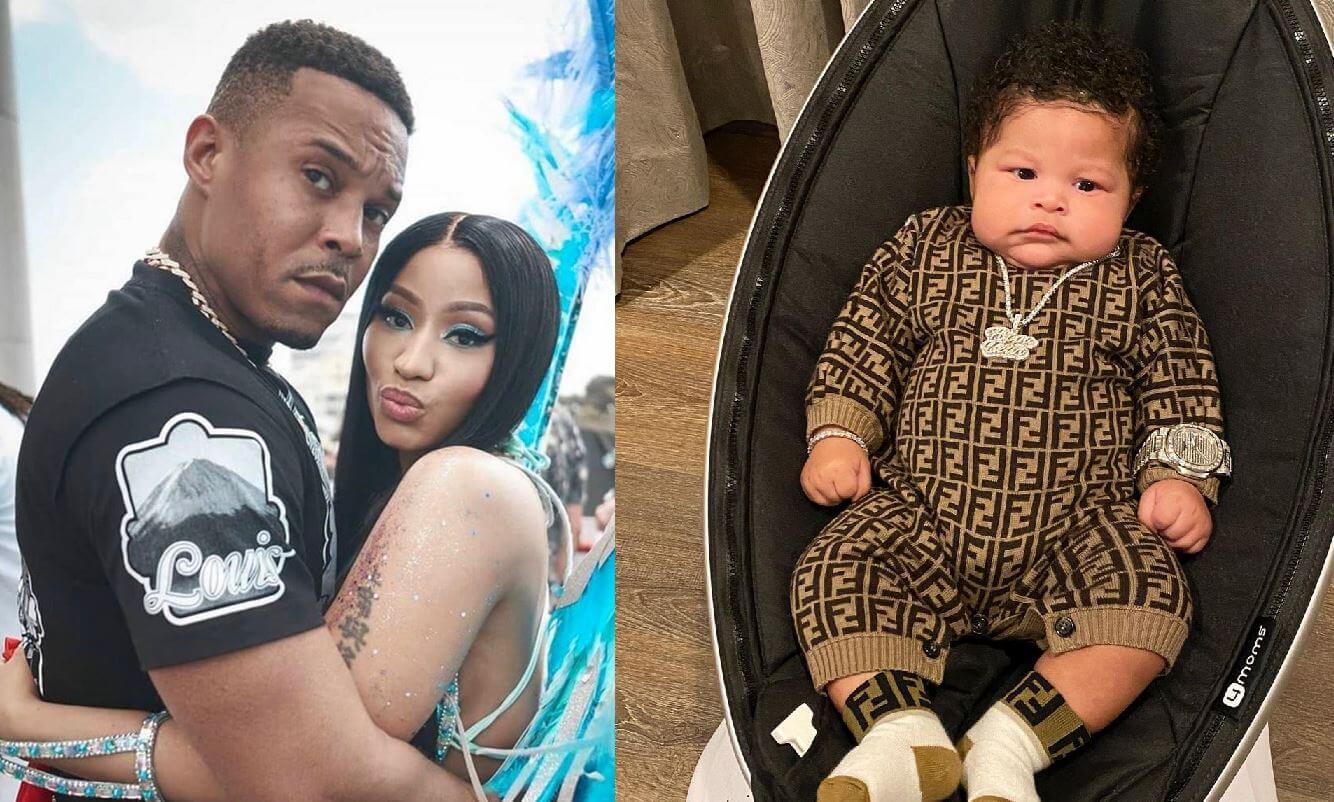 Nicki Minaj's 11-months-old son Papa Bear is trending on Twitter.
On Wednesday, September 20, 2020, Nicki Minaj gave birth to her first child, "Papa Bear," in Los Angeles.
Nicki revealed her pregnancy in July after speculations began to circulate online following her participation in Tekashi 6ix9ine's "TROLLZ" video.
During the rapper's Instagram live on Wednesday, Papa Bear, makes his presence known during Nicki Minaj's live video. Some people speculated that he was banging the door or scattering some equipment.
"Papa what's the problem," Nicki said before she told her husband to take care of the situation.
Twitter Reactions
There have several reactions as Nicki Minaj IG live trends on Twitter.
"Nicki trynna tells us what she had for dinner while papa bear in the back doing construction," A lady wrote.
Another said: "Papa Bear tearing that house up like Janet Jackson did in Why Did I Get Married?"
Another lady said: "Papa Bear said she ain't getting no sleep tonight tf she thought".
A guy said: "papa bear trending & nothing for the super bass midget. it's clear who's the celebrity of the family now"