Nicki Minaj's son Papa Bear 'disrupts' rapper's IG Live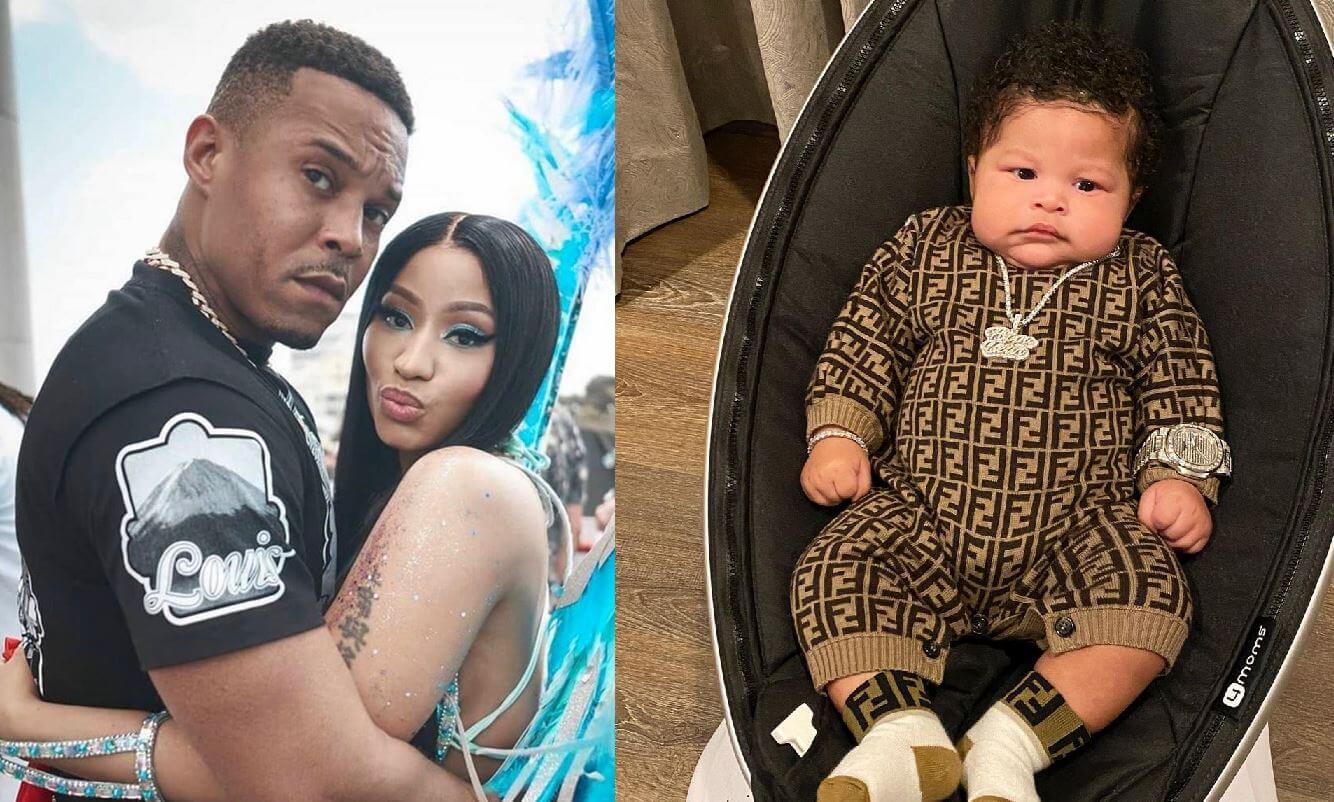 Nicki Minaj's 11-months-old son Papa Bear is trending on Twitter.
On Wednesday, September 20, 2020, Nicki Minaj gave birth to her first child, "Papa Bear," in Los Angeles.
Nicki revealed her pregnancy in July after speculations began to circulate online following her participation in Tekashi 6ix9ine's "TROLLZ" video.
During the rapper's Instagram live on Wednesday, Papa Bear, makes his presence known during Nicki Minaj's live video. Some people speculated that he was banging the door or scattering some equipment.
"Papa what's the problem," Nicki said before she told her husband to take care of the situation.
Twitter Reactions
There have several reactions as Nicki Minaj IG live trends on Twitter.
"Nicki trynna tells us what she had for dinner while papa bear in the back doing construction," A lady wrote.
Another said: "Papa Bear tearing that house up like Janet Jackson did in Why Did I Get Married?"
Another lady said: "Papa Bear said she ain't getting no sleep tonight tf she thought".
A guy said: "papa bear trending & nothing for the super bass midget. it's clear who's the celebrity of the family now"
Nasrat Haqparast mother is dead, "My best friend in this world"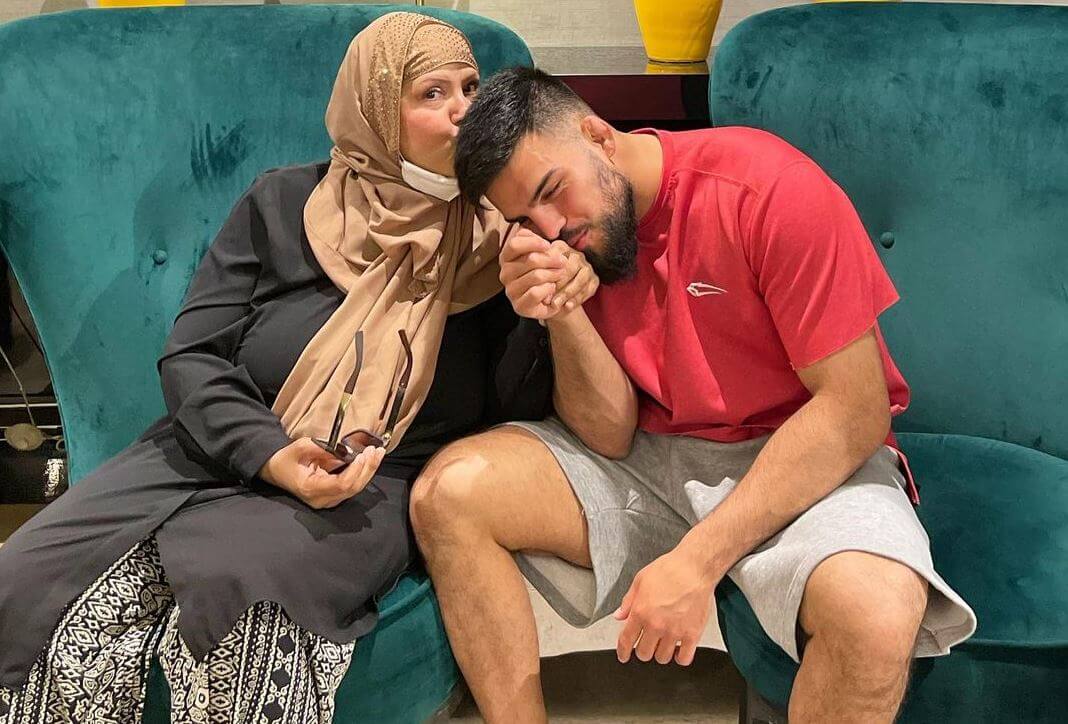 Mohammad Nasrat Haqparas, a German MMA fighter who now fights in the UFC's Lightweight division, has lost his mother.
"My best friend in this world. People who know me knew that my life goal was to please God and my parents. " Haqparast wrote on Instagram. "Everything I did was to make you proud and give you happiness. "
The MMA fighter said: "The last 2 years were the hardest of our life and in every prayer, I asked Allah with tears in my eyes to give you health. Until the end, your words were "Trust in God". "
Nasrat said after his mother was diagnosed with the deadly disease she was still able to finish 2 whole Ramadan. "With the hardest chemotherapy, you still finished 2 whole Ramadan, never missed a prayer, and even complete the "Hadjj" with this disease. " He wrote.
"Our place is Jannah and I hope you were pleased with me my diamond "
This is coming 24 days away from his scheduled fight against Dan Hooker.
Haqparast was born in Germany to Afghan parents from Kandahar who had fled Afghanistan as refugees.
At fourteen years old, his parents felt he was overweight and enrolled him in kickboxing courses. Instead, Haqparast enrolled in an MMA class after seeing a sparring session in the room adjacent to the kickboxing class.
Haqparast began his professional MMA career in 2012 and built an 8-1 record before signing with the UFC.