Is Coi Leray & Nicki Minaj Collaboration True?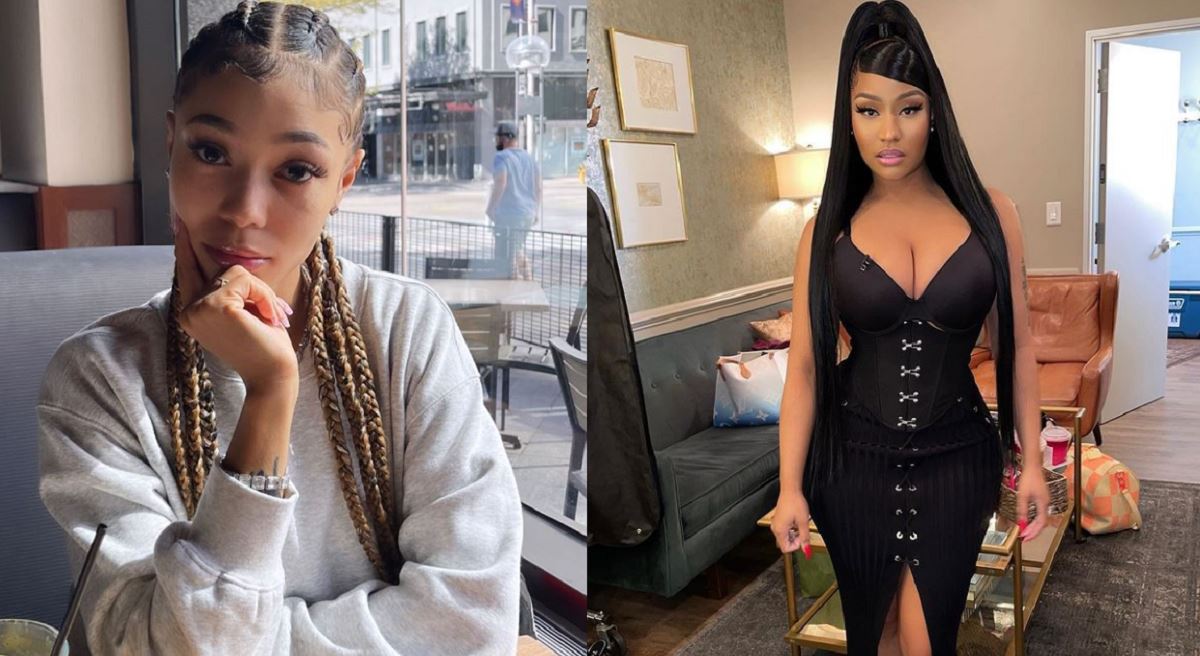 There is a report saying Coi Leray and Nicki Minaj are having a music collaboration but how true is this claim?
How it started
Benzino went on Clubhouse to break the news, saying, "Her and Nicki did some sh*t."
Coi Leray, Benzino's daughter, is set to collaborate with Nicki Minaj on her upcoming first studio album, which will be released later this year. The Love & Hip Hop: Atlanta star Benzino claimed.
Coi Leray Speaks
Coi Leray went live and talked about how her father, Benzino, offended her when he stated she had a collab on her next album with Nicki Minaj on Clubhouse.
She stated that she had features from a variety of female and male musicians, but she did not confirm that one of them was Nicki.
Nicki Minaj Speaks
However, Nicki Minaj went on Instagram saying she does not have any collab with anybody.
"I don't have a collab coming with anyone," She said. "Onika mode, Love you".
Is Coi Leray & Nicki Minaj Collaboration True?
It is false, there won't be Coi Leray and Nicki Minaj Collaboration.