Kashy Godson Death: Barry Jhay fight with 'Cash Nation' boss sparks Twitter reactions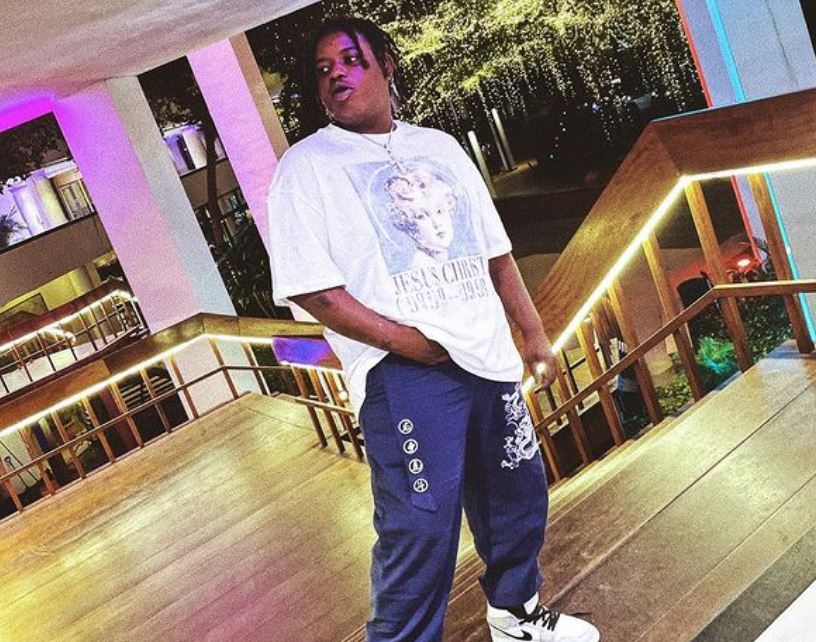 Nigerian singer Barry Jhay had a fight with Kashy Godson before the Cash Nation CEO died in Ghana.
In a footage going around social media, Barry Jhay was heard saying how his boss, Kashy, had beaten him out of the house for reasons he refused to share.
"Kashy beat me out of the house, because say…. make i know talk" Barry Jhay said. "I no do anything, i dey record, and this guy beat me like this".
This is coming few days after Barry Jhay posted a video, thanking kashy for a Hublot wristwatch he got him. "My price don go up o @hublot Gang Thank you my slime @kingkashy01," He wrote.
Twitter Reactions
Barry Jhay fight video with his boss has got Twitter reacting.
"I'm not accusing Barry Jhay of anything, buh how pesin go wear that kain sneakers commit suicide?, to me Kashy didnt jump on his own ni o, police needs to investigate this thoroughly" A twitter user wrote.
Another Twitter user said. "Even if Barry Jhay never made that video he'd still be picked up…2pac beat orlando "baby lane" Anderson at the Madison square garden few hours later he got murd…Orlando was named suspect…he ain't did no video"
"If eventually Barry Jhay is guilty, i'll be highly and forever disappointed in him, man just dy sing he doesn't act according to his songs and the wordings!"
The case is still under investigation.