"You are mad" – Did Davolee insult Olamide? Twitter reacts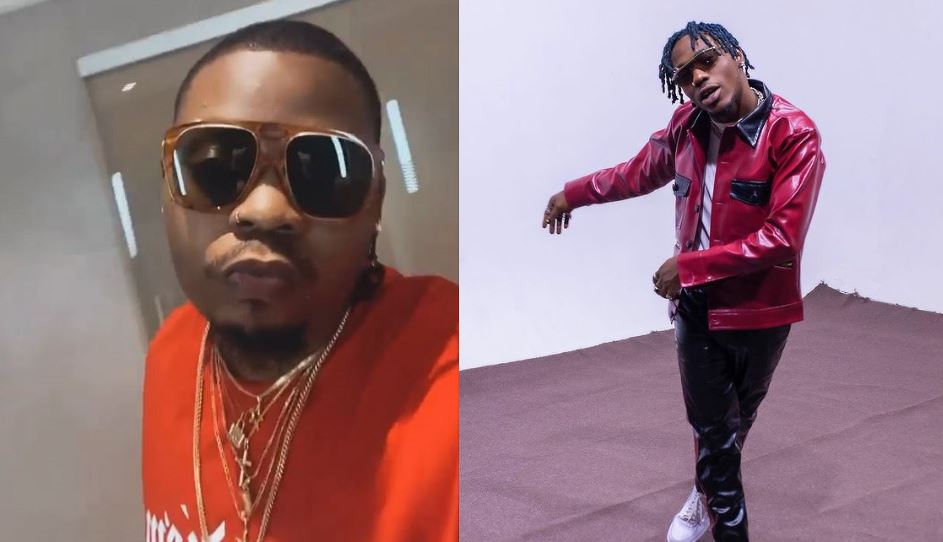 Nigerian singer, Davolee has just blasted YBNL boss Olamide and it has got Twitter reacting.
The whole issue started when the upcoming singer, Davolee got angry and reacted after his song "Festival bar" was added as bonus by MTV base west.
While reacting, Davaloee wrote, "With all due respect .. if you want to talk or play A DAVOLEE, just do it … dont even attach or disrecpect me again. Thanks."
MTV Base West replied. "Don't worry we'll repeat the playlist and play the same songs. E choke abi"
During an interview with Pulse Tv, While speaking on how he met Olamide, The young Nigerian singer said he was inspired by Olamide's rap career and he was reluctant to use the stage name David (which was one of his names). Davolee said When Olamide called himself 'Baddolee' on 'Durosoke,' he decided to add 'Lee' to parts of his 'David.'
Davolee was never signed to YBNL, but it was just a professional arrangement in which Davolee was handled like a brother by Olamide. On occasion, he also financially "blessed" Davolee to take care of his needs. When he felt the need to do something new after getting fed up with the turn-by-turn mark policy, Davolee cut relations with Olamide. Pulse NG said.
After exiting YBNL, Davolee joined another label in 2019. "I'm happy on my own. There are better things than chasing a record deal – what will they give me? Benz and a house? If I make my own money, I can always get those things on my own. It doesn't have to be a record deal – I can always get an investor or get into a partnership. I just hate being cheated," Davolee says.
Twitter reacts to Davolee Insulting Olamide
Davolee apparently insulting Olamide has becoming a trending topic on Twitter. See few reactions below.
Olamide didn't give us fantastic hits, fantastic artists for him to be disrespected by a low budget downcoming artist called davolee, the only good thing about davolee is his pepper and e no even ripe"
Til tomorrow, Lil kesh, AG, Chinko and co will forever be grateful for the part Olamide played in their career. But one ungrateful boy that he uplifted from the trenches said he's mad?? Who be davolee if no be for Olamide
Davolee that doesn't even have as much Career hit songs as the Number of Hit Albums way Olamide get dey abuse Badoo? Too much familiarity dey bring disrespect sha.
Davolee Happiness Music Video
Some Netizens think the Nigerian singer insulting Olamide is PR stunt for his upcoming music video.
"That guy is releasing a music video soon y'all should stop giving him a free PR … the same way the other lady did that day and came back here to apologize. I'm here observing btw." A Twitter user wrote.