Runtown ex-girlfriend, Adut Akech boast of having 5 houses at age 21
Adut Akech is really making it big off her modeling career as she becomes a proud owner of 5 houses at age 21.
The South Sudanese-Australian model went on Instagram to talk about how she bought her first house in America. "I DID IT, I BOUGHT MY FIRST HOUSE in America!!!!!". She wrote.
"I'm usually quiet about personal things like this, I just be moving in silence but this one is TOO big of an achievement and proud moment for me to not share with the world. I cannot believe that at 21 years old I'm a proud owner of 5 HOUSE!!!"
Adut Akech stated that she is always pleased with herself when she takes time to reflect on her life and the accomplishments she has made in her work and personal life.
"I remind myself every single day how extremely BLESSED and FORTUNATE I am and for that, I'm beyond GRATEFUL to God, my family, to the people in my life that courage me to keep pushing. " She said. "To the people who have given me the opportunities that have led to moments like this. I'm grateful to my supporters who motivate me everyday. THANK YOU!!!!"
Akech was exposed to the fashion business by her family, and after being scouted by local modeling agencies several times when she was 13 and 14 years old, she began her modeling career at 16 years old, signing with her mother agency, Chadwick Models, in Sydney, Australia. She chooses her real name, Adut, in the fashion business.
Adut Akech won the 'Model of the Year' title at the British Fashion Awards in London on December 2, 2019.
Adut Akech & Runtown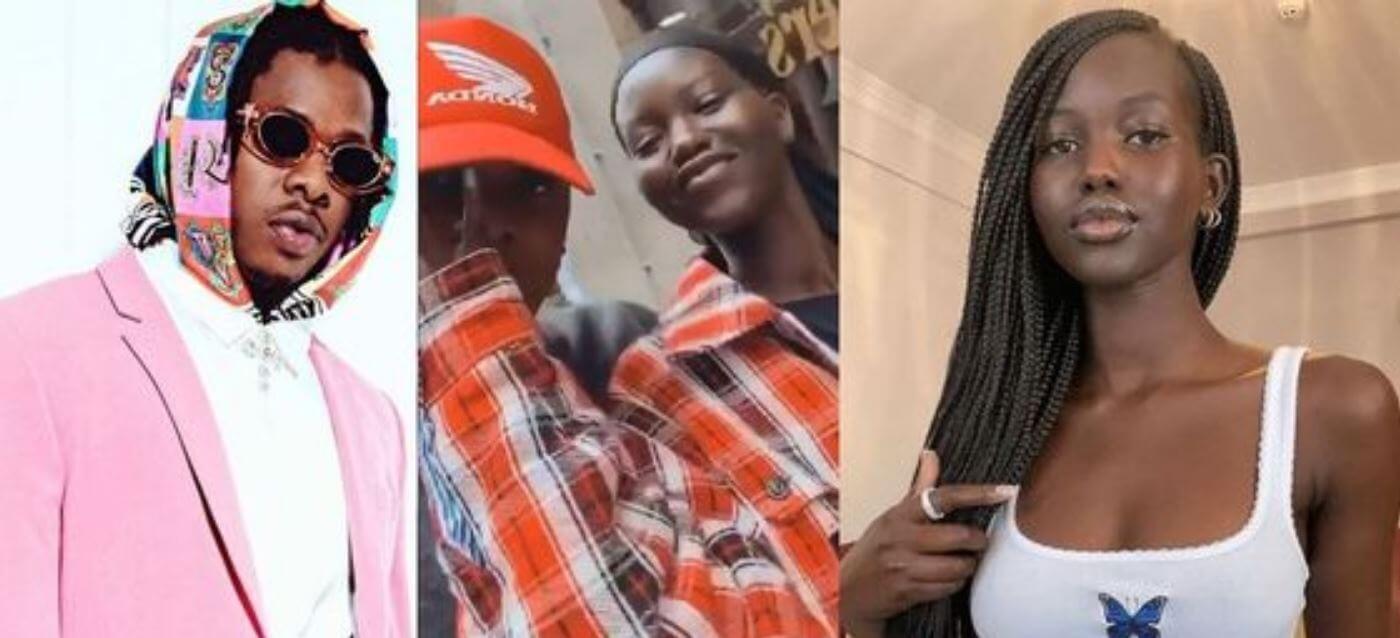 The South Sudan born model, Adut Akech and Nigerian singer Runtown were having a sweet relationship in 2020 before everything went sour.
The duo ignited romance rumors in July 2020 after a video of the two kissing surfaced on social media. During their journey to France, Runtown gave the model a ring, which verified the rumors.
On Tuesday, July 20, 2021, The South Sudanese-born model revealed she was single while answering questions from her fans via her Instagram Stories.
"Yes, ma'am single and ready to mingle or whatever they say. Jokes but I'm single," she wrote.
The reason behind the breakup is unclear.
Nasrat Haqparast mother is dead, "My best friend in this world"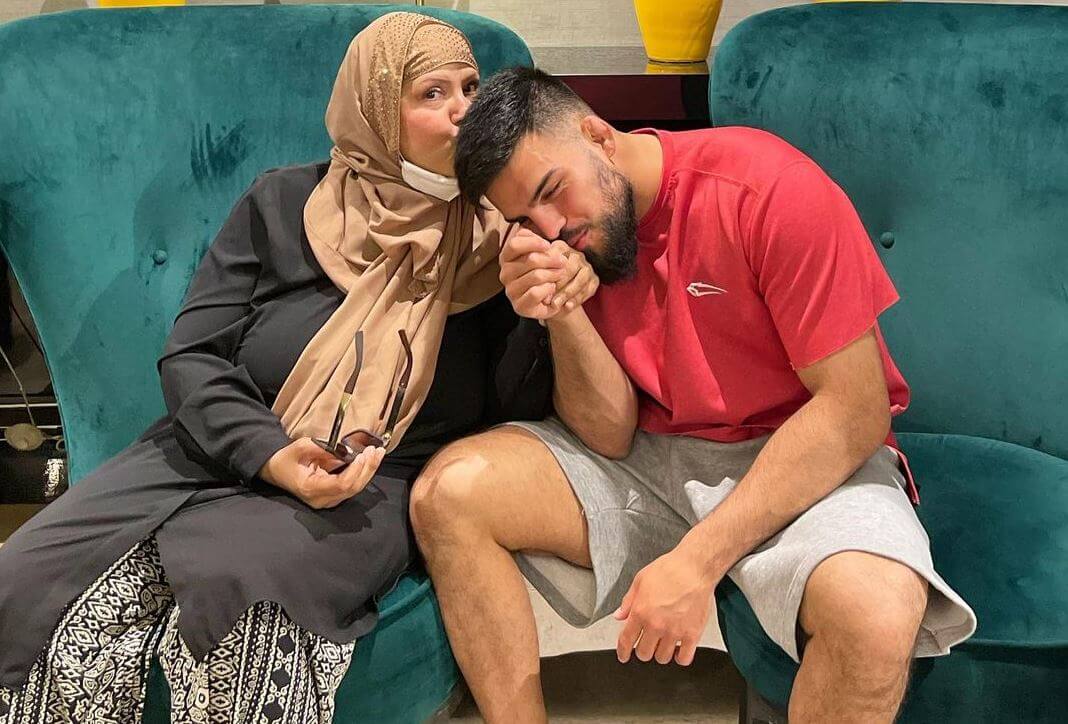 Mohammad Nasrat Haqparas, a German MMA fighter who now fights in the UFC's Lightweight division, has lost his mother.
"My best friend in this world. People who know me knew that my life goal was to please God and my parents. " Haqparast wrote on Instagram. "Everything I did was to make you proud and give you happiness. "
The MMA fighter said: "The last 2 years were the hardest of our life and in every prayer, I asked Allah with tears in my eyes to give you health. Until the end, your words were "Trust in God". "
Nasrat said after his mother was diagnosed with the deadly disease she was still able to finish 2 whole Ramadan. "With the hardest chemotherapy, you still finished 2 whole Ramadan, never missed a prayer, and even complete the "Hadjj" with this disease. " He wrote.
"Our place is Jannah and I hope you were pleased with me my diamond "
This is coming 24 days away from his scheduled fight against Dan Hooker.
Haqparast was born in Germany to Afghan parents from Kandahar who had fled Afghanistan as refugees.
At fourteen years old, his parents felt he was overweight and enrolled him in kickboxing courses. Instead, Haqparast enrolled in an MMA class after seeing a sparring session in the room adjacent to the kickboxing class.
Haqparast began his professional MMA career in 2012 and built an 8-1 record before signing with the UFC.