Tiffany Haddish silhouette video with common 'set Twitter on fire'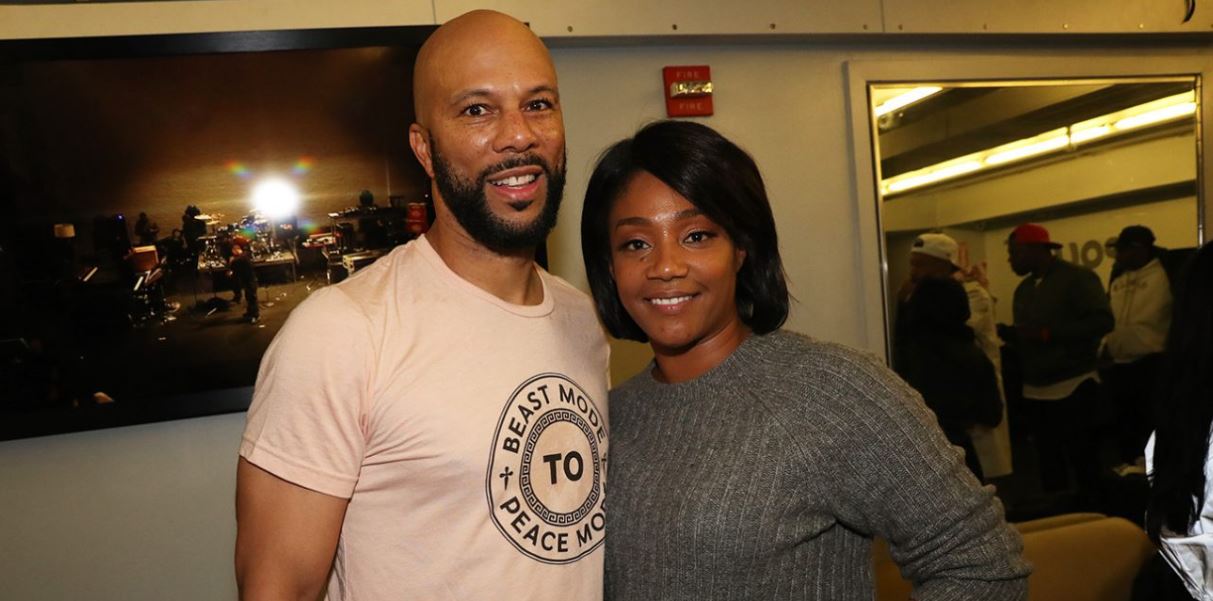 #silhouettechallenge, Tiffany haddish silhouette challenge video with boyfriend common is sparking up reactions on Twitter.
"Tiffany Haddish and Common is such an unsexy couple. Like I just dried up thinking about them." A lady said.
In the 59 secs silhouette video which was shared on Tiktok, The "Night School" actress was having a lil steamy session with American rapper Common (real name Lonnie Rashid Lynn).
Tiffany and common were also seen locking lips in the video. "Why I just found out Common and Tiffany Haddish are together .. that's dope" a lady said.
"Tiffany Haddish And Commons Silhouette Challenge …… CHILLEEE" Another lady said.
Tiffany haddish and Common Dating
In July 30, 2020, Tiffany confirmed she was dating Common. "I am in a relationship," she said to Steve-O on his Wild Ride podcast.
The 40-year-old comedian-actress also said that the 48-year-old rapper-actor is her first celebrity boyfriend.
The following month, August, Common spoke on how Haddish was a wonderful woman, a queen, and just a beautiful person.
 "I just care for her a lot, enjoy her, and am grateful to have her in my life. So yeah, I'm happy!" He told host Ryan Seacrest and journalist Elaine Welteroth.
Twitter Reactions on Tiffany haddish and common silhouette video
Tiffany silhouette video which is going viral is becoming a topic on Twitter and other social media platform.
"Uhmmmmmmmmmmm Tiffany Haddish and Common's #SilhoutteChallenge was not what I was expecting on this nice Sunday evening." A lady said.
See more reactions below: