Video of Flying Eagle With Shark At Myrtle Beach Spark Twitter Reactions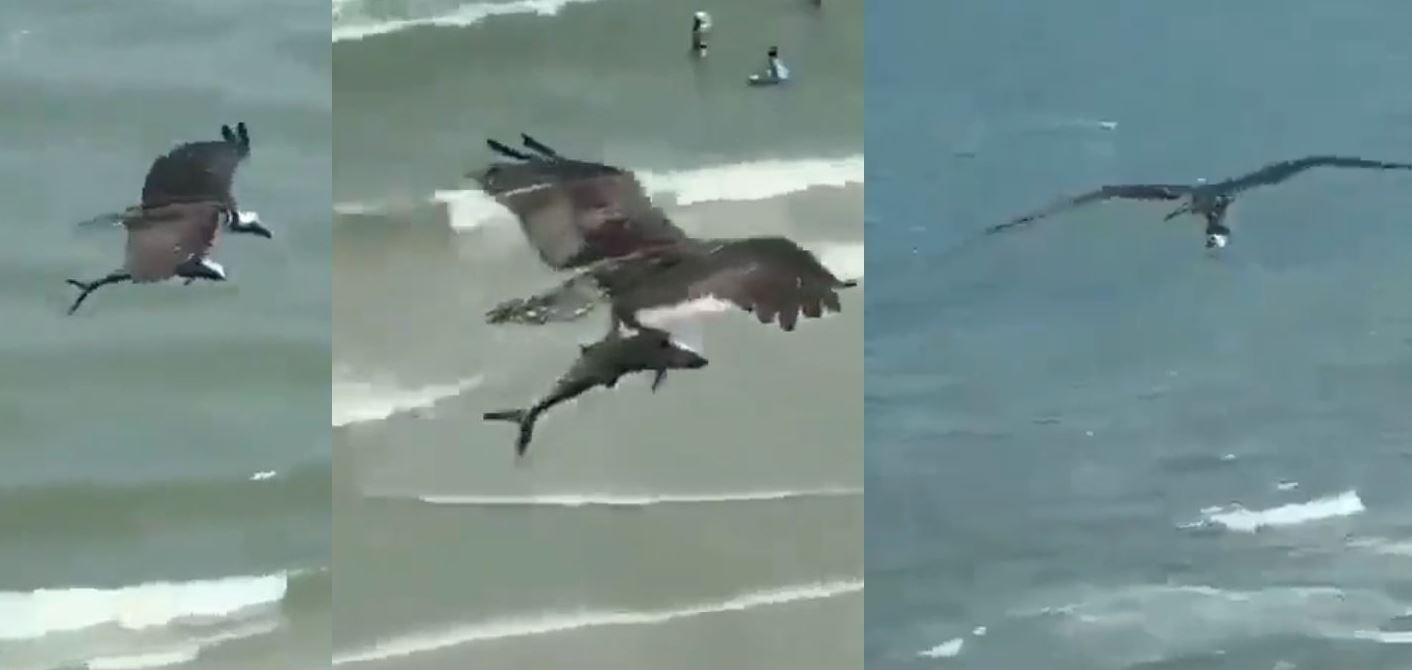 There is a viral video of a flying eagle with shark at South Carolina Myrtle Beach which is piling reactions on Twitter.
The eagle-like bird is seen flying over Myrtle Beach, carrying its magnificent prey while wriggling and attempting to flee.
However, The video first went viral in July 2020. It had over 30 million views.
The bird of prey was identified as an osprey, and the fish was identified as a ladyfish, not a shark, according to expert guesses.