Broken Man Confronts Police In Uvalde, Says "You Policemen Did Nothing After 911 Call"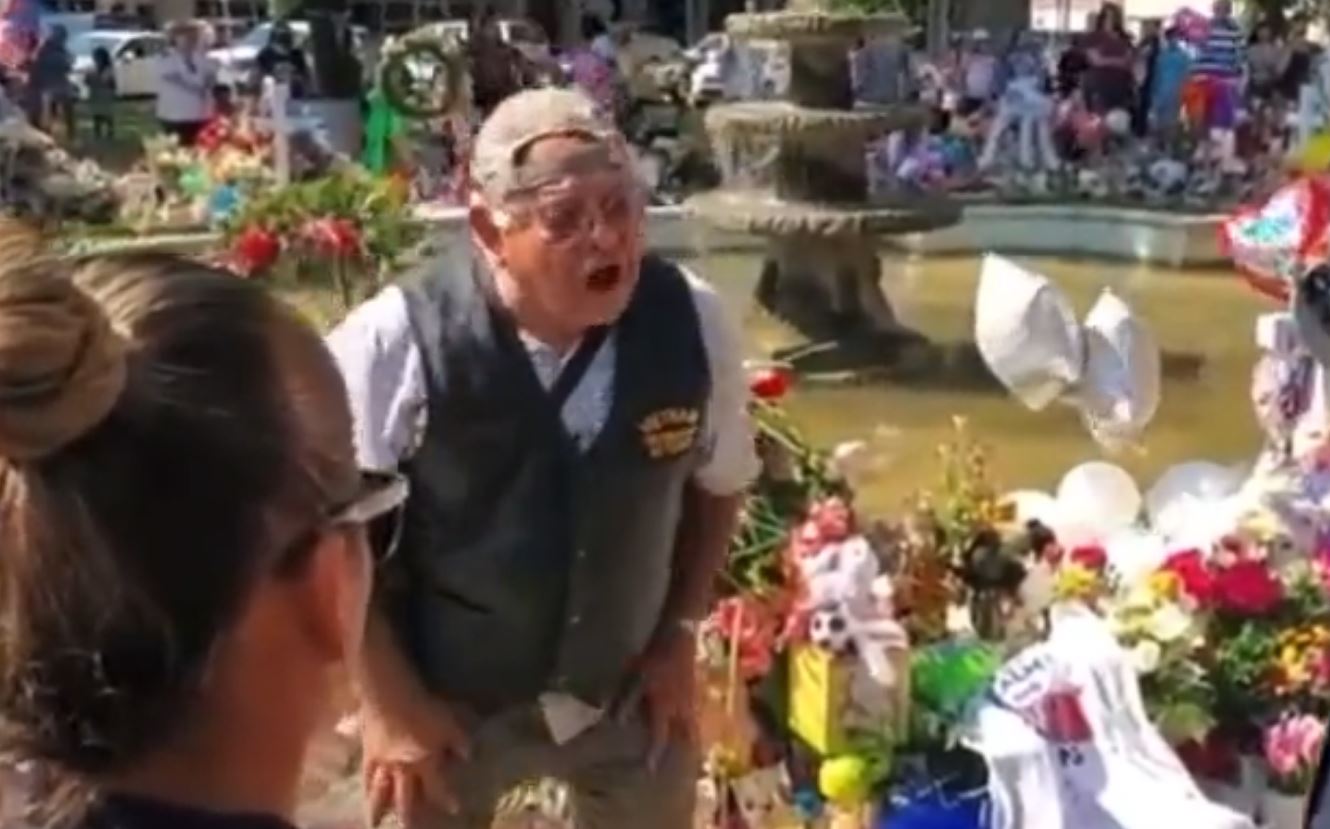 There is a viral video of a man confronting the police in Uvalde. The man said the police were nowhere when they called for help.
"Right there! There's my great-granddaughter! Where were you when they were calling for your help? And you policemen did nothing! Put me in jail, kill me, do whatever you want!" He said.
The video is sparking reactions on social media.
"This was soul destroying to watch. That man is broken. That community is broken. How does one heal from completely preventable carnage like this? You can't. Because nothing makes sense. Props to the Sgt. for standing there and taking it and letting this poor man vent at least." One said.
Another said; "His child did everything right and the system built on the promise to protect and serve failed anti it cost the child their life. Remember this man when you head out to vote and send a message to the GOP to keep their thoughts and prayers"
One also wrote; "No firings. No resignations. No (truthful) explanations. How has this complete lack of accountability become acceptable in America?"
However, Uvalde Consolidated Independent School District Superintendent Hal Harrell reaffirmed on Friday that No students or staff will be returning to Robb Elementary in Uvalde, Texas. According to CNN.
"We're not going back to that campus," Harrell said during a special meeting of the board of trustees, and added he expects to have a new address for the school in the "very near future."
"Our kids, our staff, we're not going back."
An 18-year-old gunman came into the elementary school a week and a half before the meeting and killed 19 pupils and two teachers in the bloodiest school mass shooting in nearly a decade.