Robb Elementary Shooting Victim's Names and Photos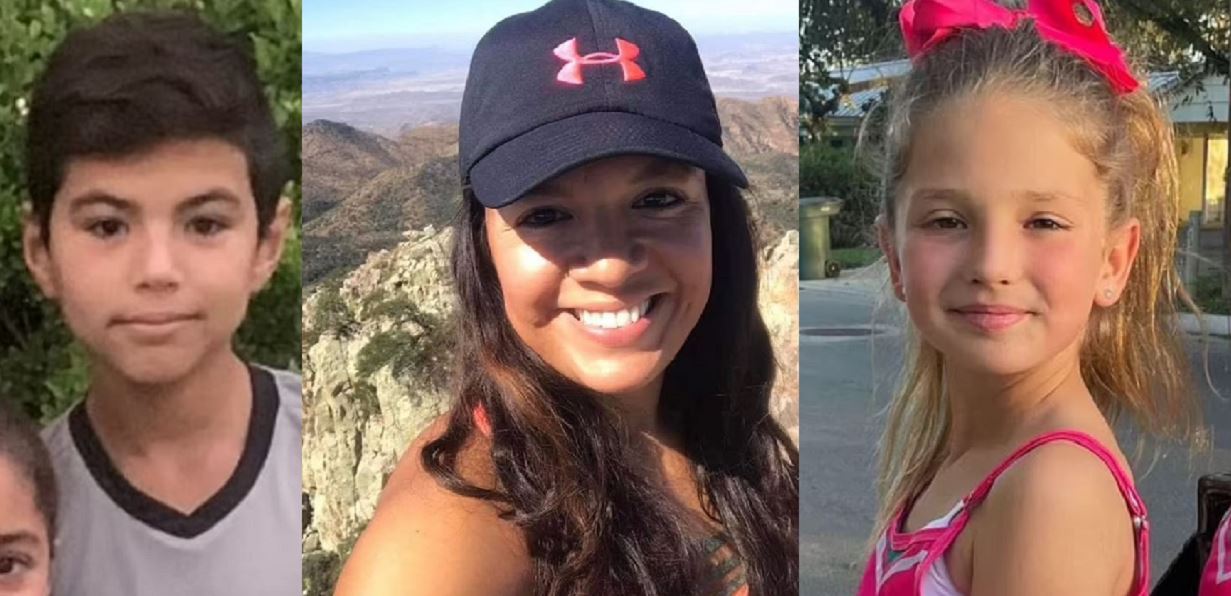 As anguished family search for their lost loved ones, two boys and two girls have been identified as the first child fatalities of the Texas elementary school shooting that left at least 19 children dead.
See a list of Victims of the Uvalde, Robb Elementary Shooting below.
1. Xavier Lopez
Xavier Lopez, a fourth-grader at Robb Elementary School in Uvalde, Texas, was killed by an 18-year-old gunman on Tuesday.
According to his cousin, the boy's mother had attended his award ceremony just hours before the shooting, unaware that it would be the last time she saw her son alive.
A family member has set up a GoFundMe campaign to assist his parents in raising funds for the funeral.
2. Uziyah Garcia
Uziyah Garcia, 9, was killed in the shooting, according to his relatives, just hours after he was reported missing.
'My nephew was a victim of a school shooting today,' Garcia's uncle Mitch Renfro wrote on Facebook, adding that he 'was killed by a crazy man.'
Garcia would have turned 10 this summer, according to Garcia's relatives. NBC 5 reported.
3. Makenna Lee Elrod
Makenna Lee Elrod, 10, was declared dead late Tuesday night by a family friend after her father, Brandon Elrod, revealed she had been missing since the shooting and expressed concern that she might not be alive.
Brandon informed KTRK that he was en route to the funeral home because he couldn't find his daughter.
4. Amerie Jo Garza
According to ABC News, Amerie Jo Garza was also confirmed dead by US Marshals on Tuesday night. On May 10, she had just turned ten years old.
'My little love is now flying high with the angels above,' her father Angel Garza wrote on Facebook. 'Please don't take a second for granted. Hug your family. Tell them you love them. I love you Amerie Jo.'
So far, authorities have verified that 19 children and three adults were slain in Tuesday's tragedy, including a 44-year-old teacher. According to KTRK, police sources expect the death toll to grow.
Annabelle Guadalupe Rodriguez, 10, is still missing, and her father has shared a photo of her in the hopes of finding her.
Her father informed Fox News that he hasn't heard from her since gunman Salvador Ramos, 18, opened fire inside the school this afternoon.
The youngster's father has also handed Texas Rangers her photo in the hopes that they will be able to locate her.
Rogelio Torres, a student in Mr. Reyes' class, is still missing, according to Federico Torres. After officials at the local hospital and municipal center were unable to locate his son, he went to the news organization for assistance.
5. Eva Mireles
In a shooting at an elementary school in Uvalde, Texas, fourth-grade teacher Eva Mireles was killed, along with at least 19 other children.
Eva Mireles, a special education teacher at Robb Elementary School in Uvalde, died Tuesday night, according to relatives.
Ruben Ruiz, 43, a cop with the local police department, is her husband, and the couple has a college-aged daughter.
Mireles spent 17 years in the education system, at least five of them as a co-teacher at the school.
She characterizes herself as an active runner, hiker, and biker on her Robb Elementary School biography. Ruben Ruiz, 43, works for the Uvalde Consolidated Independent School District as a police officer.
"I'm furious that these shootings continue. these children are innocent. Rifles should not be easily available to all. This is my hometown, a small community of less than 20,000. I never imagined this would happen to especially loved ones … All we can do is pray hard for our country, state, schools, and especially the families of all," her aunt, Lydia Martinez Delgado, said in a statement.
6. Irma Garcia
Another teacher, Irma Garcia, was also called in the shooting.
Garcia, Irma She was on her 23rd year of teaching fourth grade. She was killed while attempting to defend her students. She has four children and had been married for 24 years.
Garcia wrote on her school's webpage;
"Hello Boys and Girls! Let me introduce myself.
I am Mrs. Garcia and I will be one of your 4th grade teachers this year. I am so excited to begin this new school year already! I want to share some fun facts about myself.
This will be the beginning of my 23rd year of teaching. All of which have been here at Robb Elementary.
I have been a Co-teacher for 5 years now with Ms. Mireles.
My husbands name is Joe Garcia. We have been married for 24 years and have 4 children.
I love to BBQ with my husband, listen to music, and take country cruises to Concan.
I have my eldest Cristian son completing Marine boot camp and another son Jose attending Texas State university Univeristy. My eldest daughter Lyliana will be a sophomore in high school and my youngest Alysandra will be a 7th grader this year."