"Dasani water is trash" Twitter reacts to Coca-Cola donating six 18-wheelers bottled water to Texas community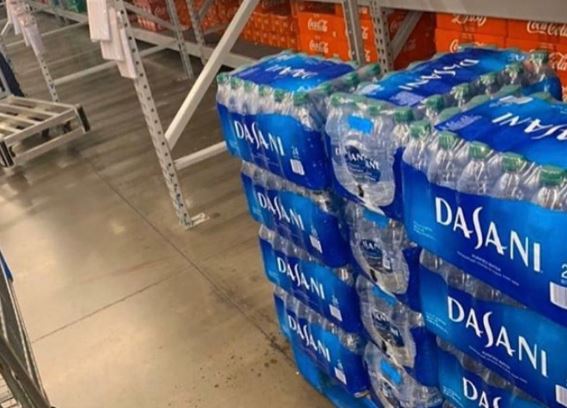 Coca-Cola sent residents of the City of Waco in Texas a 18-wheelers full of Dasani water but Twitter said its "an attempt at genocide".
On Thursday night, An 18-wheelers full of bottled water drove to the Waco Convention Center to help quench the thirst of Wacoans needing water — The soda company was helping in distributing water to homes that were cut off due to water leaks.
"Thank you! Coca-Cola Bottling Company stepped up & donated 100 pallets of bottled water (six 18-wheelers full) shipped to Waco from out of town. Water is being distributed to residents in anticipation of having water cut off for major leak repairs." The city wrote.
Police officers, City of Waco staff, parks and recreation team, the facilities team and firefighters helped unload the bottled water into the convention center.
Twitter reactions on Dasani water given to Texas residents
Twitter users said the Dasani water is trash as they react to the Coca-Cola donation.
"They have out Dasani water for free to houston and this man commented… we gone have to boil that water to" A lady said.
"This is not a joking time. However, I tried so hard holding that laugh in… but nobody ever buys Dasani water" The lady added.
Another lady wrote: "If I ask you for a bottle of water & you hand me a dasani I'm just gonna assume you don't care for my well being"
Why Dasani water is reportedly bad
As the pandemic started earlier last year, because of its bad reputation stemming from allegations that a batch of Dasani water was tainted with bromate, a suspected human carcinogen, in a concentration above the legal limit for sale in the United Kingdom only after a month of launching in February 2004, Coca-Dasani Cola's water bottles seemed to find no takers.