Why Trump pardoned Lil Wayne and Kodak Black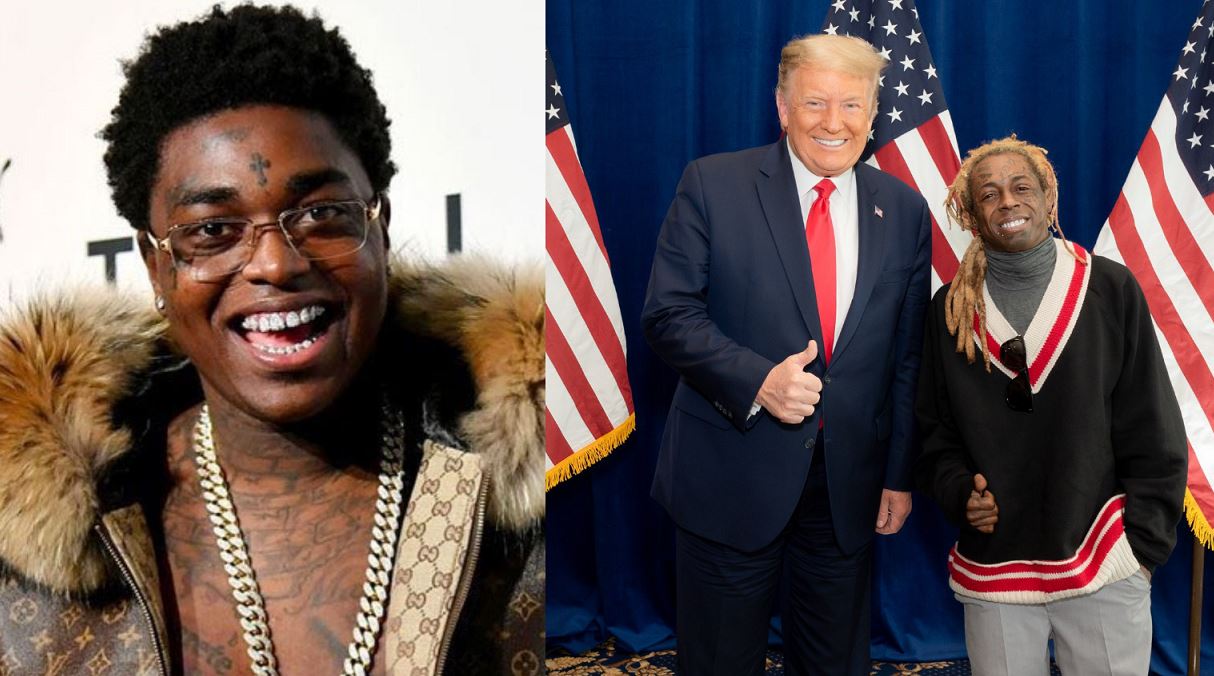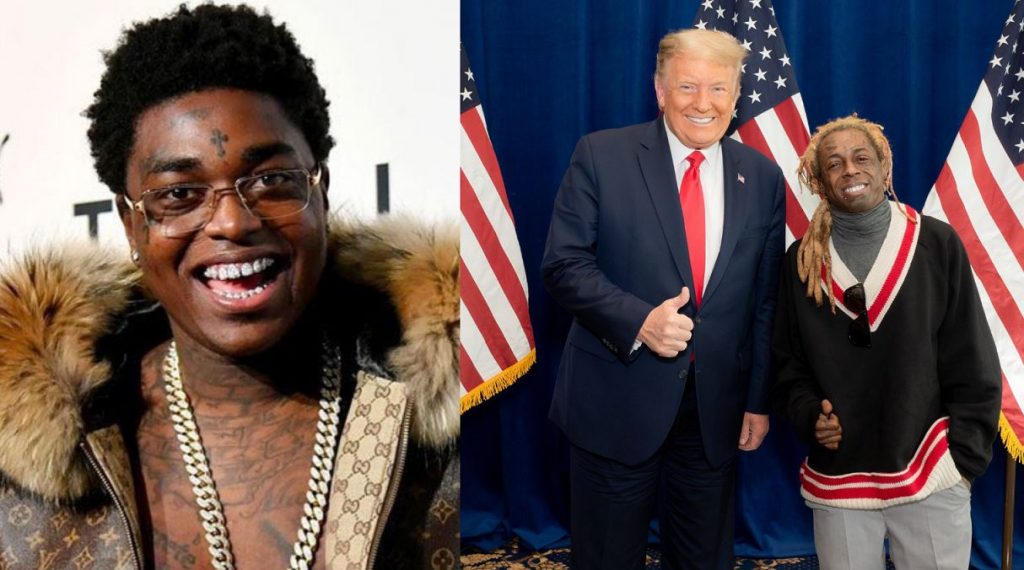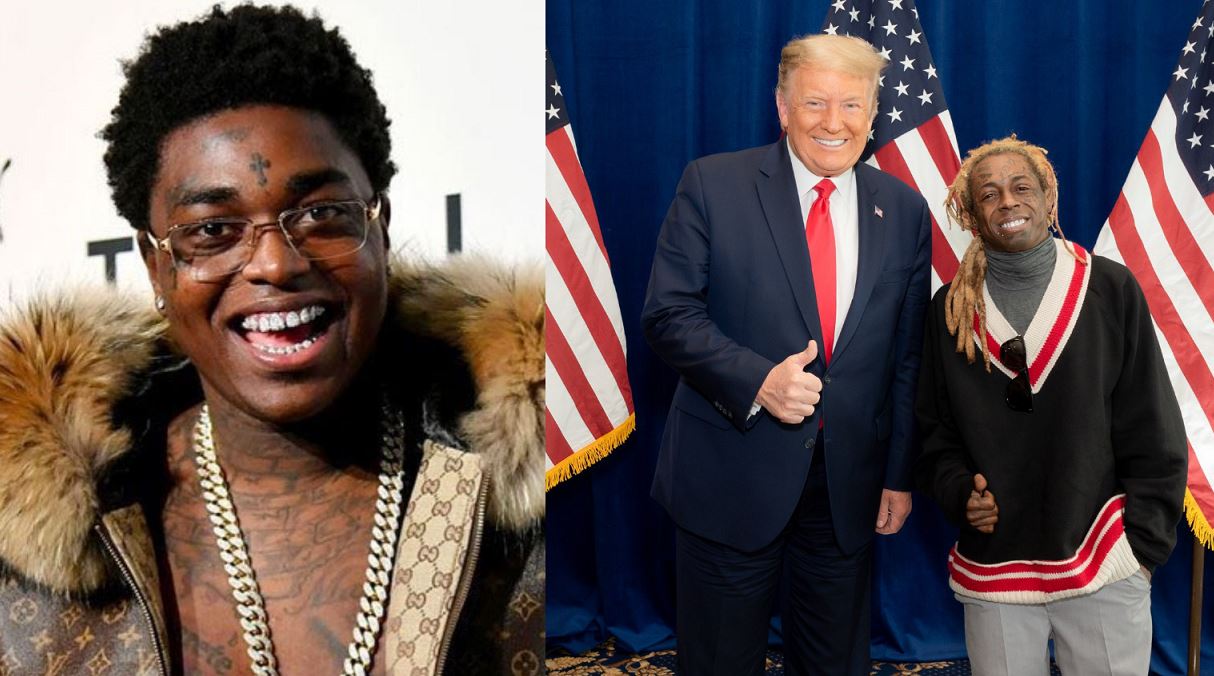 Lil Wayne and Kodak Black have been pardoned by Donald Trump and fans are happy about it.
"Can you imagine going back to 2014 and saying to someone "in 2020, as Donald Trump's last act as president, he will pardon Lil Wayne" A fan wrote.
Steve Bannon, former Detroit Mayor Kwame Kilpatrick, and Death Row Records co-founder Michael "Harry-O" Harris were also part of the presidential pardon.
Lil Wayne pardoned
Before he was pardoned, Wayne faced a federal weapons charge relating to a December 2019 incident at Miami-Opa Locka Executive Airport. The rapper was charged with one count of possession of a firearm and ammunition by a convicted felon, which carries a maximum penalty of 10 years in prison.
The situation went sore for the "Mirror" singer after the federal authorities were tipped off that a private plane transporting Lil Wayne from California to Florida was carrying marijuana and weapons — He however pleaded guilty in December and was facing up to 10 years in prison.
Why Lil Wayne was pardoned
The rapper, real name Dwayne Michael Carter Jr, was described as 'trustworthy, kind-hearted and generous,' by the Brett Berish of Sovereign Brands.
"Mr. Carter has exhibited this generosity through commitment to a variety of charities, including donations to research hospitals and a host of foodbanks." He added.
Wayne was also referred to as "a provider, a friend to many, a man of faith, a natural giver to the less fortunate, a waymaker, a game changer" by Deion Sanders.
Kodak Black pardoned
American rapper, Bill Kahan Kapri known as Kodak Black was also pardoned by Trump.
"All these pardons were paid for through lobbying or other forms. Best believe your mans didn't do it because he likes Kodak Black" A twitter user wrote.
In 2019, The rapper was sentenced to 46 months in federal prison after he pleaded guilty to weapons charges stemming from his arrest just before a scheduled concert performance.
The 23-year-old Black also admitted in August that he falsified information on federal forms to buy four firearms from a Miami-area gun shop on two separate occasions.
Why Kodak was pardoned
"He has committed to supporting a variety of charitable efforts, such as providing educational resources to students and families of fallen law enforcement officers and the underprivileged," The the White House praised his philanthropic work.
He has also "paid for the notebooks of school children, provided funding and supplies to daycare centers, provided food for the hungry, and annually provides for underprivileged children during Christmas". And while behind bars, he gave $50,000 to Covid-hit small businesses in his Florida home town.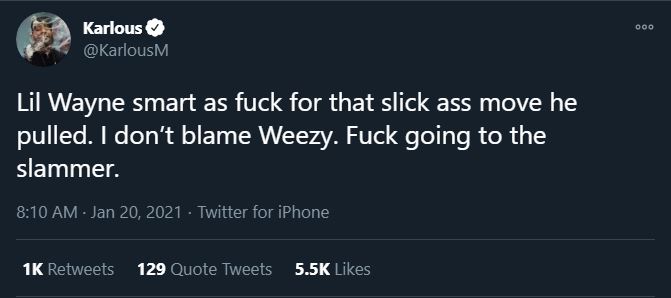 The pardon of the rappers has definetly made netizens reacting social media. See few reactions below.
1.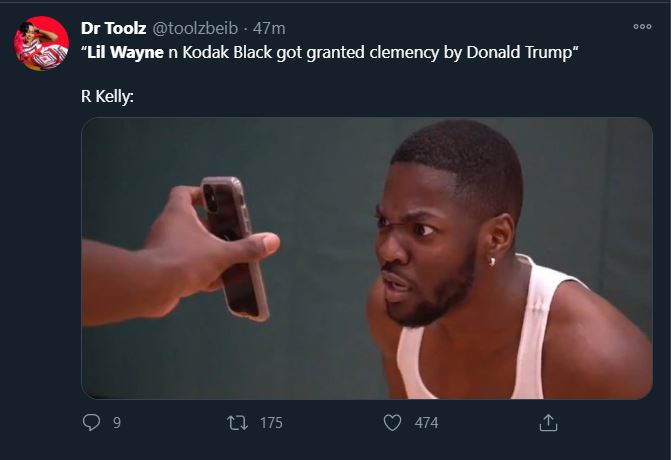 2.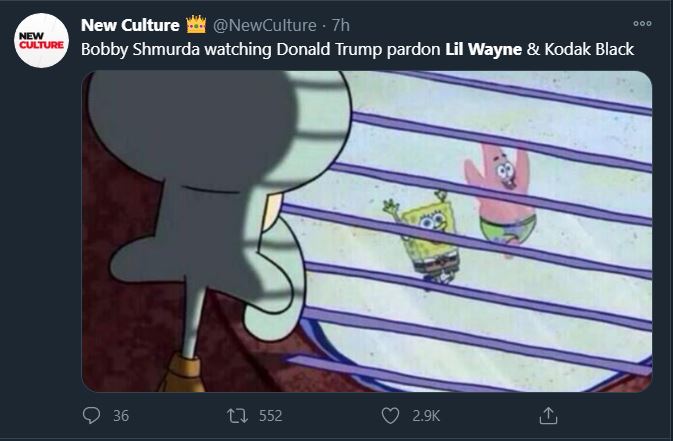 3.

4.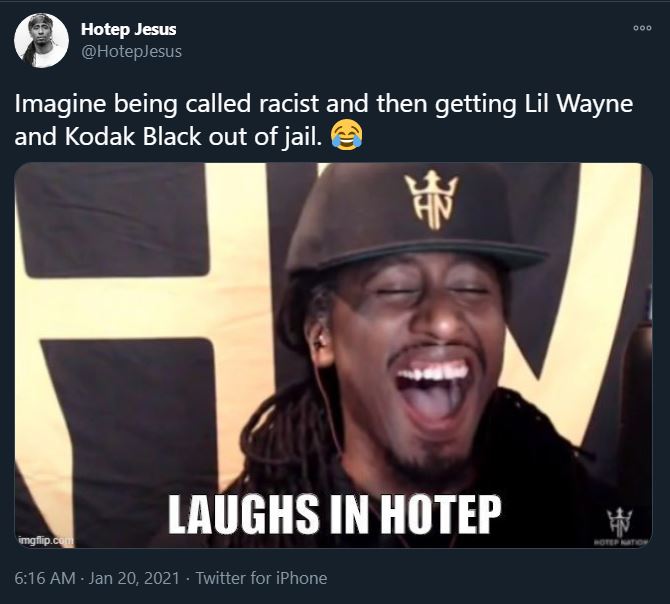 5.

6.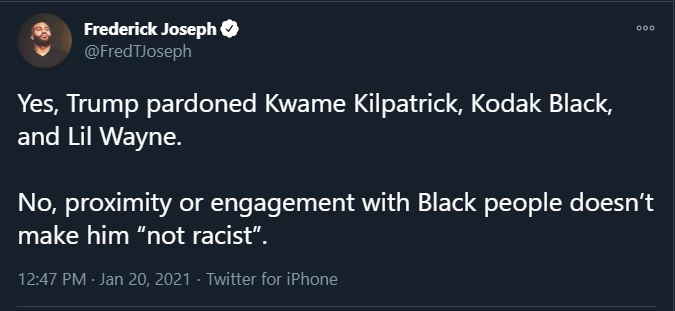 SOURCE: GISTVIC.COM
Jelani Day Body Found in Illinois River, Cause of death Unknown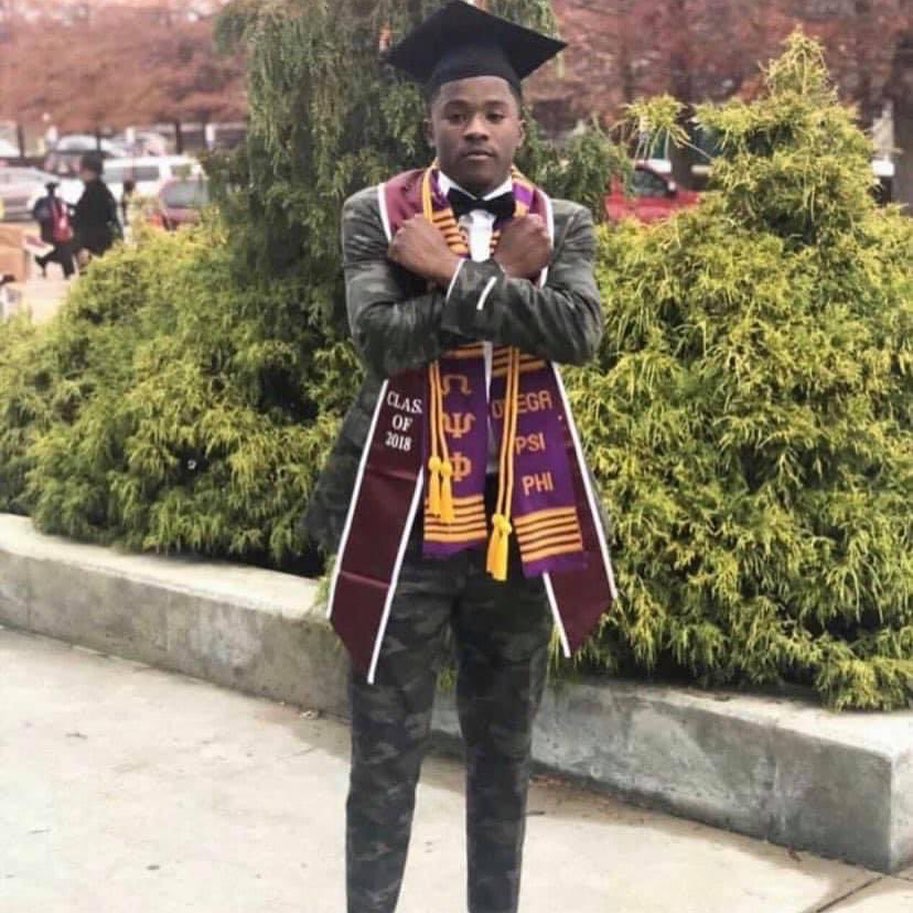 The male body found in the Illinois River on Sept. 4 is missing Illinois State University graduate student Jelani Day. The LaSalle County Coroner confirmed.
Forensic dental identification and DNA testing and comparison helped confirm the identity of the body. Coroner Richard Ploch added.
The cause of Jelani Day's death is unknown, and an investigation is ongoing. Toxicology is still testing.
Jelani Day, 25, was last seen Aug. 24. at the Illinois State University campus. His family in Danville and a faculty member reported him missing after he did not show up for a class for several days.
Jelani's last known location was at Beyond Hello in Bloomington at 9:21 a.m. Aug. 24.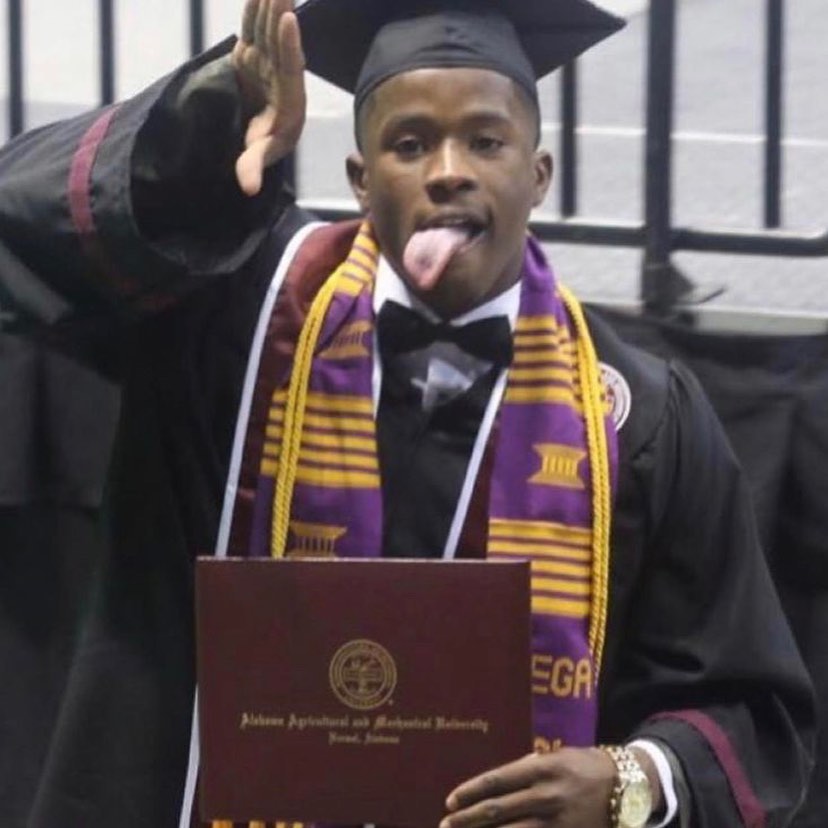 His car was recovered in Peru, IL on Aug. 27 with no license plates in a wooded area south of the Illinois Valley YMCA and north of the intersection of 12th Street and Westclox Avenue.
During a press conference, Bloomington Police Department Spokesperson John Fermon said they are still working to figure out some of the details regarding Day's death.
"We haven't said if there's foul play or anything like that. People are on edge. It impacts everyone," Fermon said.