Marjorie Taylor Greene Accuse Marc Elias, Say He's Behind Lawsuit To Disqualify Her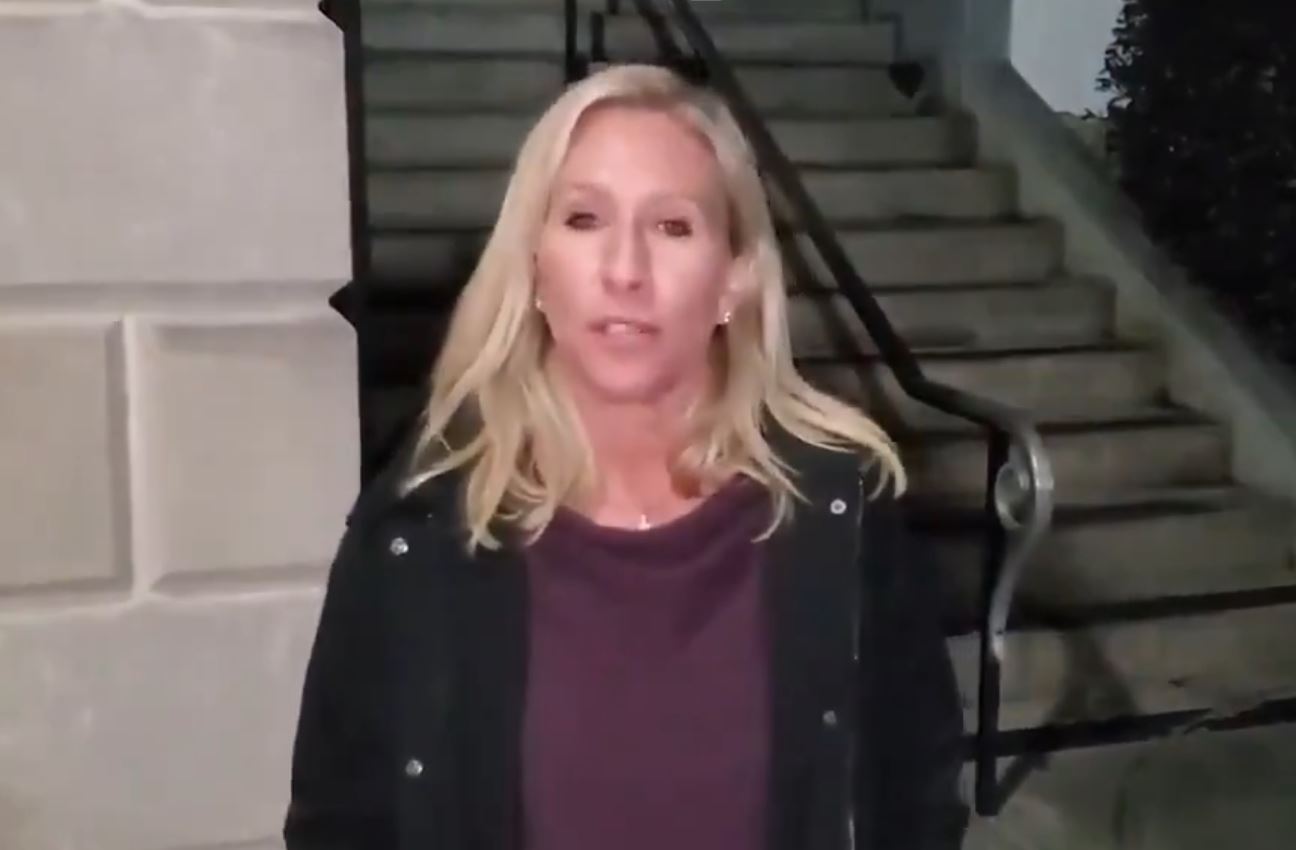 Marc Elias, according to Marjorie Taylor Greene, is the mastermind behind the lawsuit to disqualify her.
On Monday, a federal judge cleared the way for an attempt to ban Georgia Republican Rep. Marjorie Taylor Greene from running for reelection due to her role in the January 6 attack on the US Capitol.
A group of five voters from Greene's congressional district challenged her candidacy, claiming she is unqualified to run for federal office due to a provision of the 14th Amendment ratified after the Civil War that prohibits former Confederate officers and officials from holding public office.
Greene "voluntarily aided and engaged" in the January 6 insurgency to block the peaceful transition of power, the voters contended in a challenge filed with Georgia Secretary of State Brad Raffensperger in late March, banning her from serving in Congress under the constitutional provision.
Greene filed a motion in federal court in Atlanta, seeking a preliminary injunction and a temporary restraining order in the case brought by the group of voters.
Greene's request was denied by Judge Amy Totenberg of the United States District Court for the Northern District of Georgia, who said she had failed to establish a substantial possibility of success on the legal merits of the case.
"This case involves a whirlpool of colliding constitutional interests of public import," Totenberg wrote. "The novelty of the factual and historical posture of this case — especially when assessed in the context of a preliminary injunction motion reviewed on a fast track — has made resolution of the complex legal issues at stake here particularly demanding."
Greene "encouraged and was otherwise involved in efforts to intimidate Congress and the vice president" into rejecting state electoral votes and disrupting the transfer of power, according to the evidence.
Greene's comments before the assault that a demonstration would be "our 1776 moment" were cited by the voters as evidence that she was involved in either the planning of the January 6 attack or the planning of the rally at the Ellipse outside the White House, after which a mob of former President Donald Trump's supporters violently breached the Capitol.
In a viral video, Taylor Greene at the White House in late December 2020 said she had a "great planning session for our January 6th objection. We aren't going to let this election be stolen by Joe Biden and the Democrats."
The video had over 4 million views and several comments.
On Tuesday, Marjorie Greene claims Marc Elias is the mastermind behind the lawsuit to disqualify her during an interview on the Jenna Ellis Show.
"He is the author and creator of everything evil that comes out of the Democrats." She said.