Rep. Marjorie Taylor talks about stripping 13 Republicans who voted for the infrastructure bill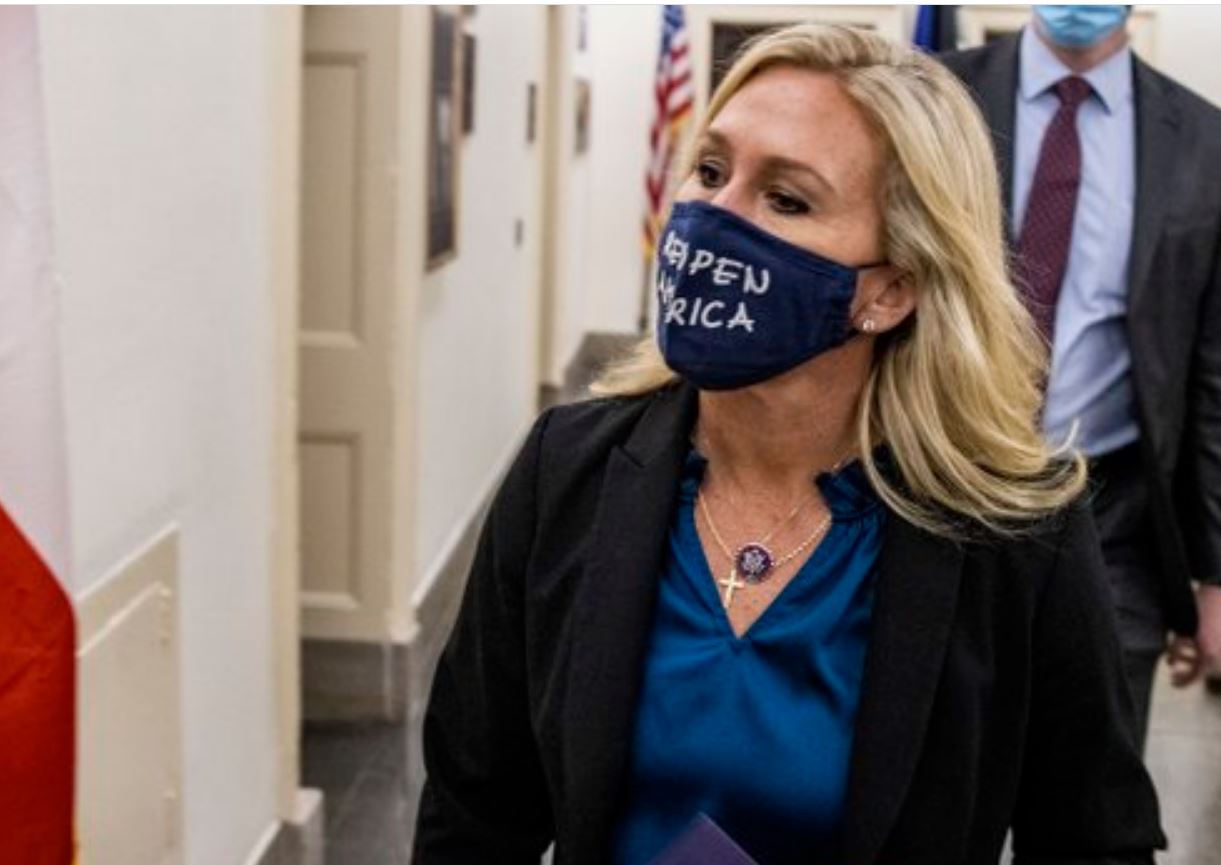 As she and Steve Bannon discuss stripping the 13 Republicans who voted for the infrastructure bill of committee assignments, Marjorie Taylor Greene calls all of her previous Q-Anon, space lasers, 9/11 truther, and other comments "social media crap."
Watch the video below:
Recall in February, The House of Representatives voted to strip Republican Rep. Marjorie Taylor Greene of her committee assignments, following uproar over her past incendiary comments and apparent support of violence against Democrats.
The vote came a day after the House Rules Committee advanced a resolution, put forth by Rep. Debbie Wasserman Schultz, D-Fla., to remove Greene from her assignments on the Budget panel and the Education and Labor Committee.
The Georgia freshman came under fire in recent weeks for her history of trafficking in racism, anti-Semitism, and baseless conspiracy theories, along with her support for online comments encouraging violence against Democratic officials prior to taking office.
Greene spoke on the House floor ahead of the vote and said her past comments "do not represent me."