Republican Lauren Boebert & family pose with guns for Christmas photo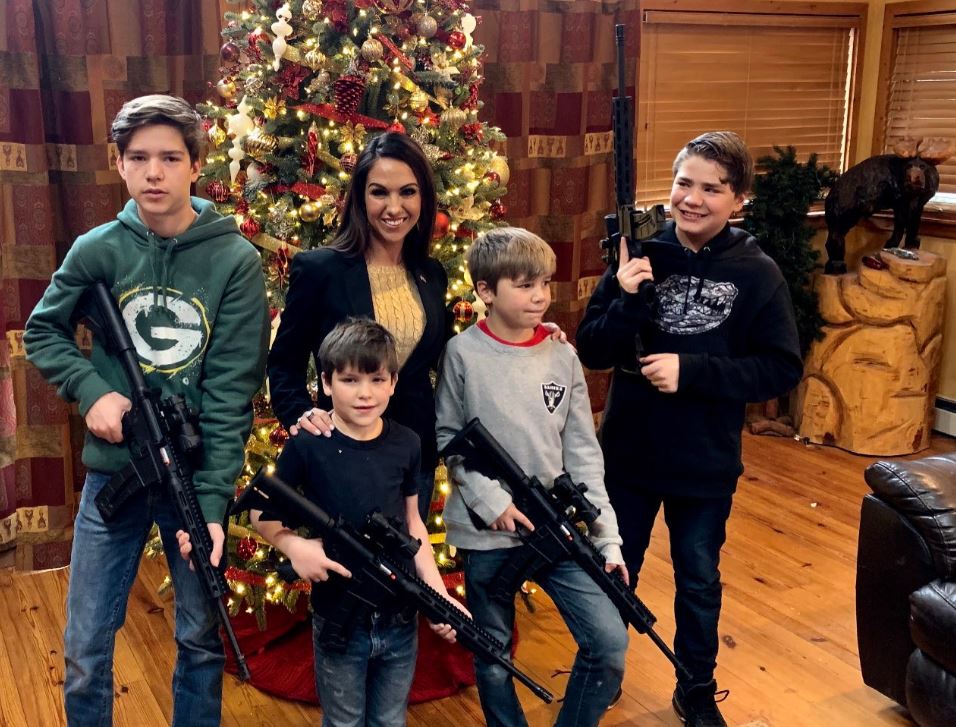 Republican Rep. Lauren Boebert of Colorado uploaded a Christmas photo of herself and her family holding guns. This is coming days after four students were killed in a shooting at a Michigan high school.
"The Boeberts have your six, @RepThomasMassie!" She tweeted. "(No spare ammo for you, though)".
On December 5th, A U.S. representative Thomas Massie also uploaded a Christmas photo of himself and what appeared to be his family, laughing and posing with an assortment of guns.
Ethan Crumbley, 15, carried out the deadliest school shooting in the United States this year, the latest in a long line of mass shootings at schools in the United States. In connection with the slayings, his parents were arrested on Saturday.