Proud Boys bypass subway toll, exit through the Emergency Exit door after NYC rally (Video)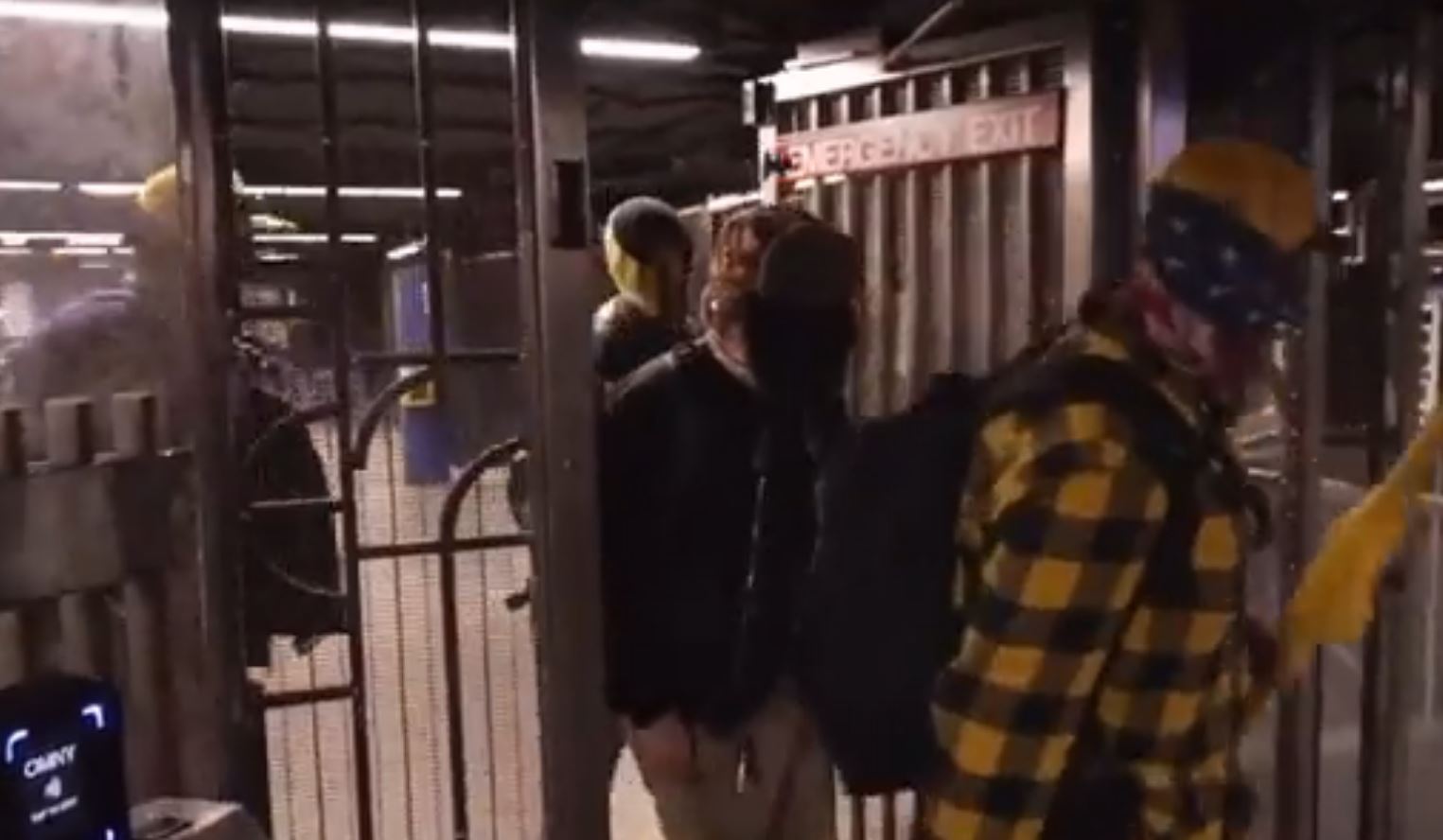 Anti-mandate protestors took over Manhattan streets just one day after hundreds marched to the streets in NYC to protest the Rittenhouse trial ruling.
On Saturday, a number of the Proud Boys joined the Freedom Rally in demonstrating against vaccine mandates near Columbus Circle.
The Proud Boys claimed they were providing security at the "Anti-Mandate Freedom Rally" in Manhattan's Central Park.
As they marched through NYC, anti-mandate demonstrators were seen placing stickers that said: "UNMASKED UNVAXXED UNAFRAID" on practically every street sign and light pole they passed.
"We, the people, will not comply," the marching mass chanted. Thousands marched through the streets of Manhattan as part of a global anti-vaccine mandate rally that took place all around the world.
The Proud Boys took the subway by going through the Emergency Exit door from Grand Central Station after leaving the Freedom Rally.
Watch Full video below: