Trucker Convoy protest: "People have to fight the evil in the world"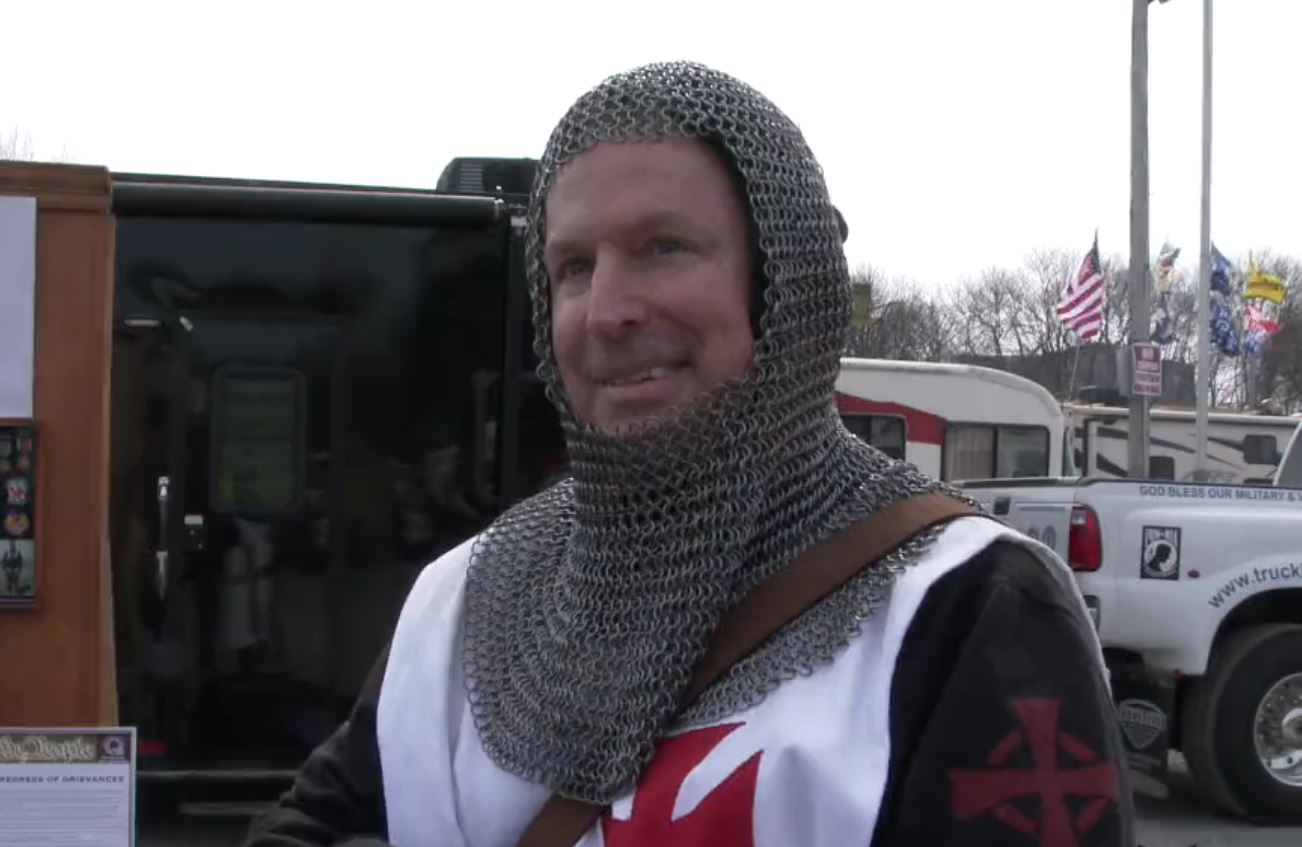 People are sharing their views in the ongoing The Trucker Convoy protest that is hitting the states.
"I believe it's a people's crusade," A man said at the Trucker Convoy. "People have to fight the evil in the world".
However, the organizers have made it known to various media outlets that they plan to continue their convoy throughout the week.
They're protesting COVID-19 mandates, despite the fact that many restrictions are no longer in place, along with myriad other issues under the banner of "let freedom roll."
That includes ending the national emergency declaration in response to the pandemic first issued by former President Donald Trump on March 13, 2020, and extended by President Biden. Emergency declarations essentially allow the president to direct federal resources to help state and local governments deal with disasters and other crises.
The truckers also are asking Congress to investigate the government's handling of the pandemic.
Sens. Ron Johnson (R-Wis.) and Ted Cruz (R-Texas) issued a news release Monday that they plan to meet with the People's Convoy to "discuss the harmful effects of President Biden's vaccine mandates."
Also, On Sunday, Christopher Rodriguez, director of the District of Columbia's Homeland and Emergency Management Agency, estimated that there were 1,000 vehicles at the time up in Hagerstown, Maryland, and that the ultimate number of vehicles could reach 2,000 over the next several days.
Rodriguez added that District officials have remained in close contact with other partner agencies nationwide to track potential threats or violence. So far, he said, there have been a few instances of low-level acts of violence associated with the convoy, but no overt actions or overt calls for violence in furtherance of the convoy's effort.