Sadaat Johnson: Utah Dad tells 4-year-old son to shoot at police at McDonald's drive-thru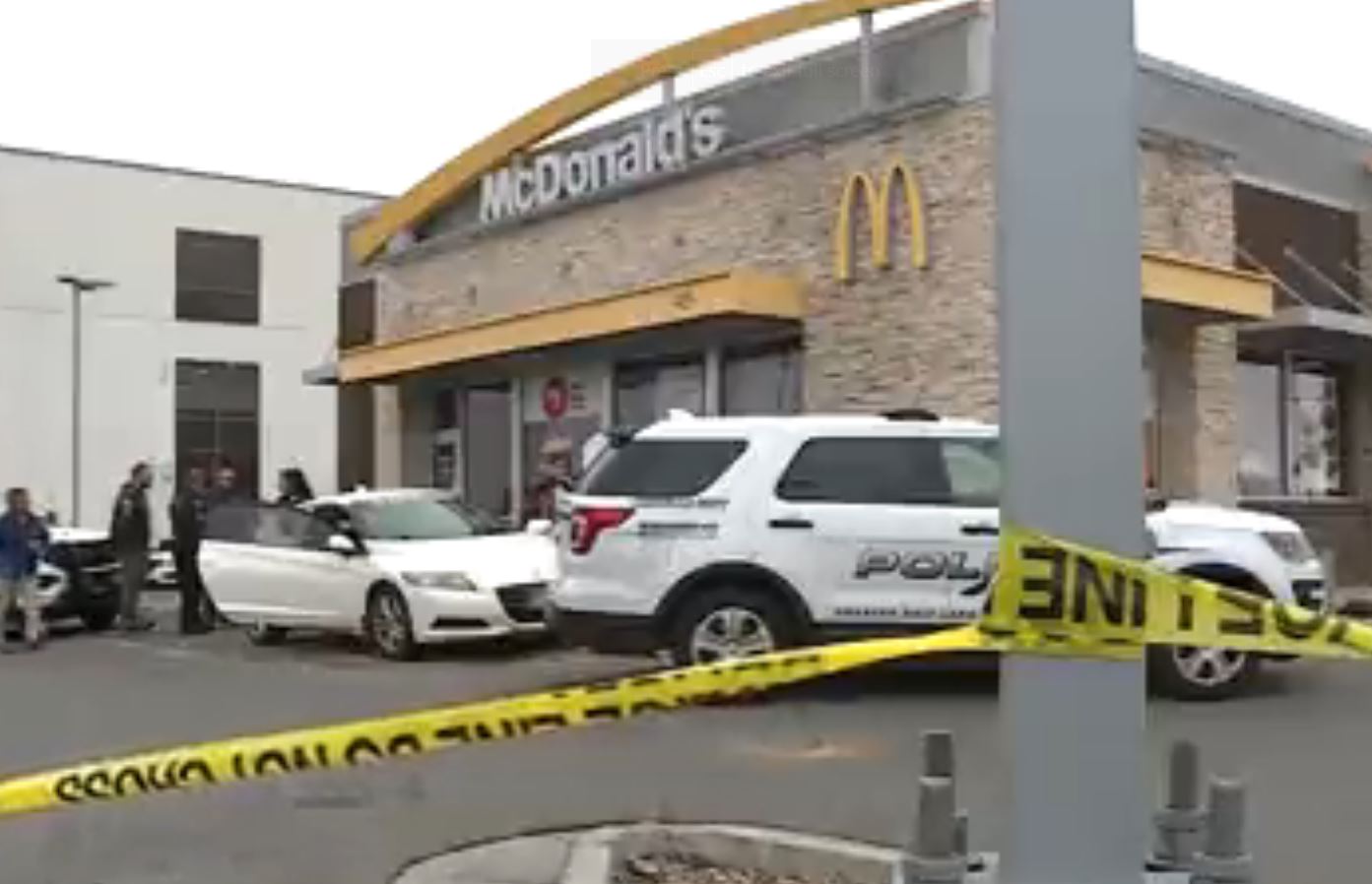 A Utah dad Sadaat Johnson was arrested after telling his 4-year-old son to shoot at police at McDonald's drive-thru on Monday, officials said.
The shooting took place at a McDonald's in Midvale, just outside Salt Lake City, when a man flashed a gun at fast-food workers during an argument about his order, according to the Unified Police Department of Greater Salt Lake.
Sadaat Johnson was driving through the drive-thru with her two children in the backseat when they got into an argument. Johnson, 27, pulled over to the side of the road and waited for his order to be fixed. Instead, according to KUTV, the staff phoned the cops.
Officers came and were able to remove Johnson from the vehicle because he was being difficult.
According to authorities, the father urged his 4-year-old child, who was still in the vehicle, to shoot the policemen as he was being caught. Cops stated they witnessed a little arm and hand emerge from the truck, brandishing a revolver.
When a police officer struck the pistol as it was firing, the bullet was sent upward and impacted a restaurant awning.
According to Fox 13, no one was critically hurt in the event, however the cop who fired the pistol sustained a minor injury to his arm.
The second child was three years old at the time. On Monday night, it remained unclear how he was linked to the other suspects.
The individual was apprehended, but his identification was not immediately revealed by authorities. Officials haven't said what charges he'll be facing.
According to KUTV, it's unclear if the youngster was released into the hands of a guardian or if the Utah Division of Child and Family Services was notified.