The bud light lol cry babies billboard is fake, not real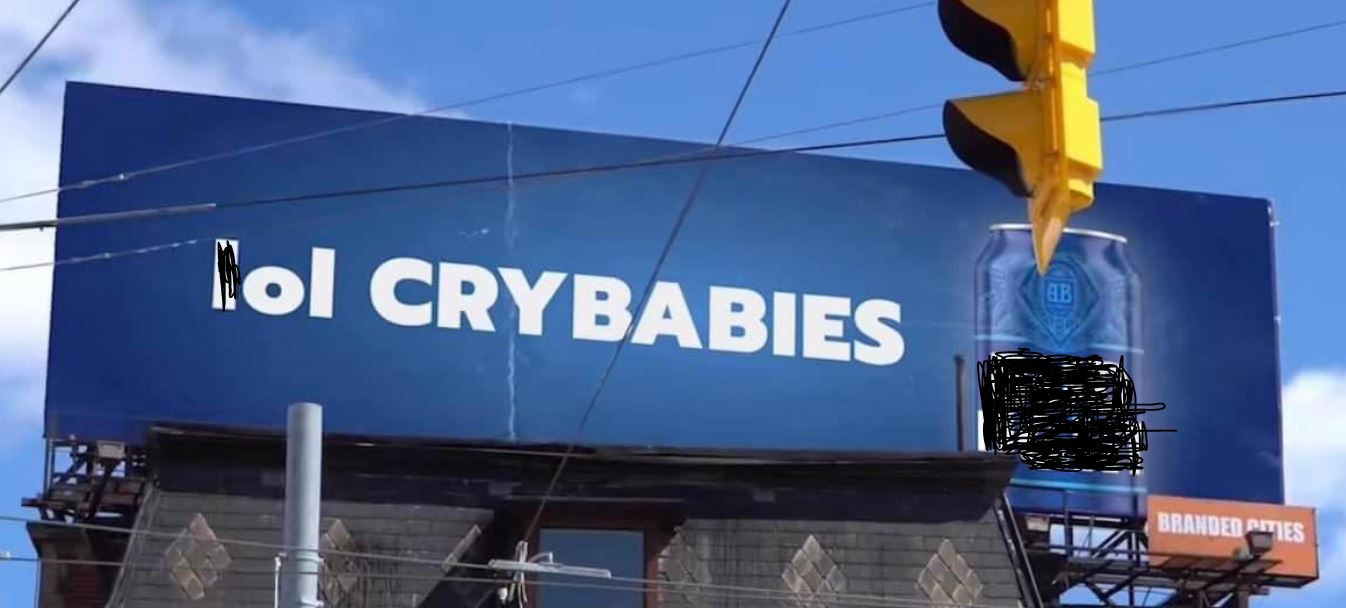 Don't take the bud light lol cry babies billboard seriously, it's not real.
The video has been doctored and is not a genuine Bud Light advertisement.
The original video was created by a TikTok user known as @jamisonlightfoot, who specializes in convincing Photoshop.
The video has gotten over 5 million views on Tiktok.
You can see the correct image at the location below.
---
What Happened?
Bud Light's parent company is under fire for using a transgender influencer as a spokesperson for one of its brands, which has reportedly resulted in massive losses for the American beer brewery.
They recently collaborated with Mulvaney, a trans woman, for a March Madness campaign after sending her personalized cans of their product to commemorate her 365 Days of Womanhood.
---
Brendan Whitworth, the CEO, stated that he does not want to "be a part of a discussion that divides people".
See the full statement below.
"As the CEO of a company founded in America's heartland more than 165 years ago, I am responsible for ensuring every consumer feels proud of the beer we brew.
We're honored to be part of the fabric of this country. Anheuser-Busch employs more than 18,000 people and our independent distributors employ an additional 47,000 valued colleagues. We have thousands of partners, millions of fans and a proud history supporting our communities, military, first responders, sports fans and hard-working Americans everywhere.
We never intended to be part of a discussion that divides people. We are in the business of bringing people together over a beer.
My time serving this country taught me the importance of accountability and the values upon which America was founded: freedom, hard work and respect for one another. As CEO of Anheuser-Busch, I am focused on building and protecting our remarkable history and heritage.
I care deeply about this country, this company, our brands and our partners. I spend much of my time traveling across America, listening to and learning from our customers, distributors and others.
Moving forward, I will continue to work tirelessly to bring great beers to consumers across our nation. "
---
The billboard with a Bud Light can and a mocking caption has now added to the uproar. This has sparked several reactions on Twitter.