Ukrainian children get a warm welcome from their new classmates in Italy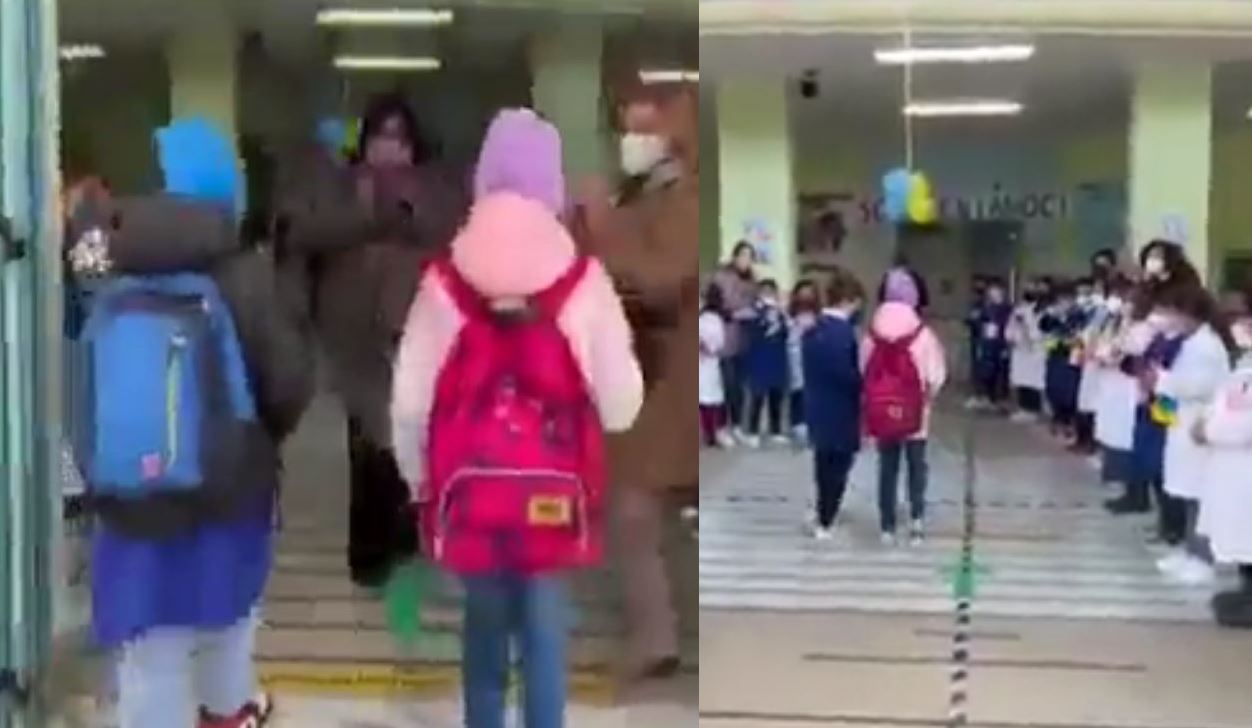 In a viral video shared on Twitter, some Ukrainian children in Italy were been welcomed by their new classmates.
The video has gotten over 1 million views on Twitter. Watch below.
Ukrainian children brought to England for cancer treatment
21 Ukrainian children will be treated for life-threatening cancer in England after being brought over by the UK government with the assistance of Polish authorities and clinicians.
The 21 children and their immediate family members arrived in England from Poland this evening and will be triaged by NHS clinicians to determine their health needs before being transferred to NHS hospitals in England to continue their care.
The vital and, in many cases, lifesaving cancer treatment will be provided free of charge by the health service across England's hospitals.
Many children in need of medical attention who have arrived from Ukraine have been admitted to hospitals in Poland.
With more children crossing the border in need of immediate medical attention, the United Kingdom has responded to Poland's request for assistance from international partners in providing additional care.
To arrange an urgent flight for the children, the UK collaborated with St Jude Children's Research Hospital, a non-profit American organization that specializes in paediatric diseases.
To facilitate the transfer of the children from Poland to the UK, the Department of Health and Social Care worked with the Department of Transport, the Home Office, and the Foreign, Commonwealth, and Development Office.
"The sickening suffering of innocent civilians in Ukraine is truly horrific. This vital lifesaving medical care is another important step in our support for the people of Ukraine and their resistance against Putin's illegal invasion." Prime Minister Boris Johnson said.
"I am hugely grateful to our fantastic NHS staff as well as our partners, including our Polish friends, for their support in bringing these children to the UK and we will continue to do all we can to support them as they continue their critical treatment here."
The United Kingdom is at the forefront of the humanitarian response to the crisis in Ukraine.
The government has already dispatched seven aircraft to the region to deliver over 650,000 medical items, including wound care packs, intensive care equipment, and life-saving medications.