ABHelpline.com scam Credit Card debit: What To Do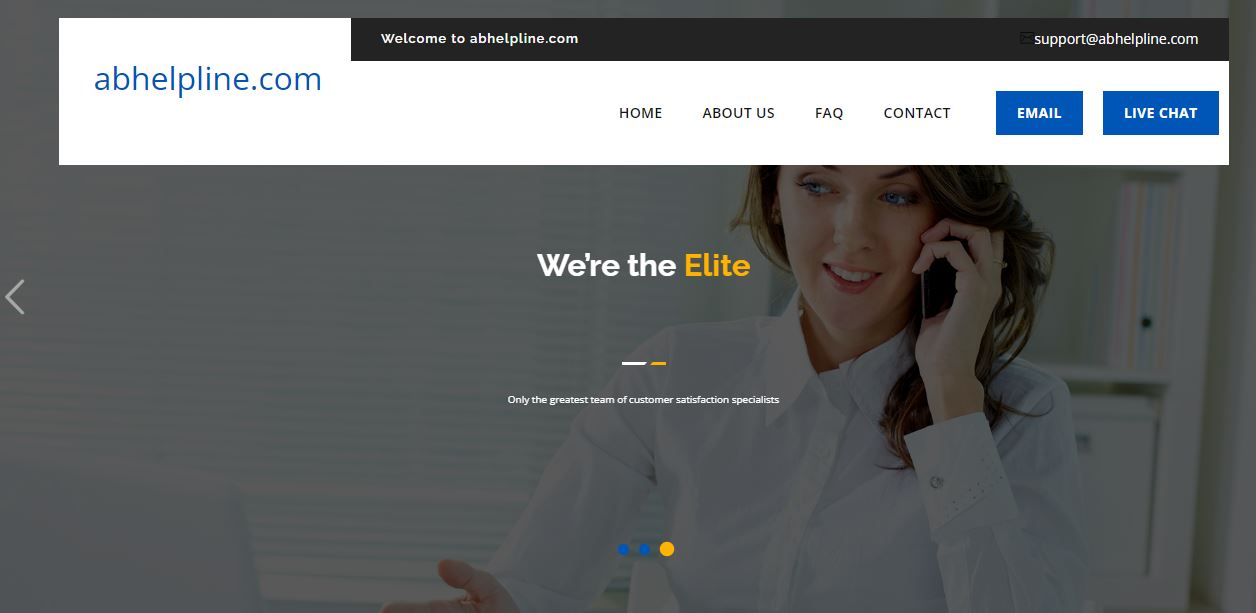 Many of us would have gone through something similar. You check your messages in the morning and notice that some money has been charged on your credit card or bank account without you purchasing anything online.
Such cases of banking fraud are becoming far too common. One is from a website called ABHelpline.com.
What is the ABHelpline.com website?
ABHelpline.com's website is a scam.
The website which was registered in November of 2022 has gotten lots of bad reviews from people. They scam people by charging accounts illegally.
After reviewing the website, everything about the company screams scam (Bad website design, no social media, no clear about us page, fictitious images, and poor English usage).
"They won't stop charging my card. Don't know what else to do except for cancelling my card", A user said.
Another complained; "This is a scam, I did not purchase or have any dealings with this company! Never heard of it until it showed up on my credit card with a $39.95 charge! I have no idea how they got my credit card number! BIG SCAM!".
Are you a victim of the ABHelpline.com scam? What To Do
Call The Bank
If you are a victim of the scam, contact your bank or credit card company and ask what precautions you can take to secure your account to stop the illegal billing and charges.
Also, inform your bank about the fraudulent transactions as well as any ideas you have about how your account may have been compromised. If possible you can also cancel your credit card and get a new one.
Avoid Phishing Scams
Make sure you know who you're interacting with when checking your email or conducting business online. An identity thief may set up a phishing website that appears to be from your bank or another business with which you have an account. In reality, the scammer is attempting to gain access to your personal information and possibly your bank account.
Safeguard Your Computer and Mobile Devices
Install firewall, anti-virus, and anti-spyware software on your computer and mobile devices, and keep it up to date.
Make use of a secure network
Do not conduct financial transactions online if you are using your mobile device or computer in a public place or on an unsecured network.
Also, do not keep all of your money in one place. If your checking account is compromised, you'll need access to cash from another source to pay for necessities and meet financial obligations.
Stay Safe.